Corporate booking platform Atriis on Wednesday announced it has signed an agreement to acquire reTravel.io, which brings machine-learning technology to Atriis to help serve the right products and services to corporate travelers at the right time.
Atriis co-founder Omri Amsalem said the acquisition will be bolster the abilities of the Atriis platform.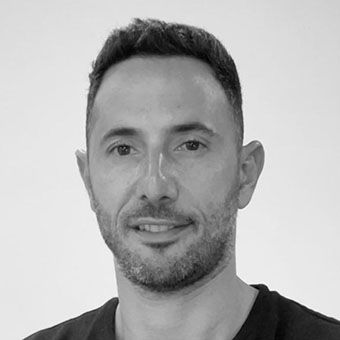 Israeli company reTravel.io is focused on retention marketing. It uses a traveler's initial booking, like a flight, and segments the traveler into a microsegment, or a group of similar travelers, Amsalem said. From there, reTravel.io uses data and trends to predict the products and services that the traveler is likely to book in their journey.
For instance, if a traveler's flight is delayed, they might receive an email prompting them to book a nearby lounge. Or, Amsalem said, if their last meeting of the day is at 6 p.m., they might get an email with three nearby restaurants they could book via an OpenTable integration.
"Essentially, we're trying to cover the traveler experience from booking the basic stuff, like the flight, throughout also attractions, restaurants, etc.," said Amsalem.
Atriis launched in 2018. It is the technology layer that sits between travel management companies (TMCs), travelers and corporate buyers. Atriis offers a platform where all parties can access the same content and communicate, while following the corporation's travel policy. Agents have their own desktop to access and mange traveler bookings.
Atriis also has an open marketplace with content from a variety of sources, ranging from GDSs, to NDC, to supplier direct content. The platform can also house the private negotiated fares of any TMC that's connected.
"Beside the common travel suppliers, the open marketplace includes a digital trading arena where TMCs are redistributing their net and private fares to other TMCs and corporates around the globe seamlessly," Amsalem said.
Currently, Atriis works with around 150 TMCs. While most of its client base is in the U.K., Benelux and DACH region, the company is expanding into the North American market with some "significant deals," Amsalem said. That includes Frosch and another TMC that ranks in the top tiers of Travel Weekly's Power List. Collectively, the North American businesses working with Atriis processed more than $15 billion in travel spend pre-Covid.
Sridhar Balaji, Frosch's chief technology officer, said Frosch finds value in Atriis' content and its platform that both travelers and agents use.
"Frosch has a strategic partnership with Atriis in the technologies that underpin their platform," Balaji said. "The software has robust content aggregation capabilities from GDS, NDC for various airlines and direct connect with several other suppliers. This allows for both travelers to book and support agents to book/service on the same platform. It didn't help that the pandemic caused things to slow down, but one of the areas we have been working on with them is to improve support processes and local U.S. support presence."
Source: Read Full Article