The rollout this month of vaccines for children may alter the calculus for families traveling with young children and offer, many hope, a safer traveling environment heading into the holiday season.
But whether it's a positive or a negative for travel advisors' business depends on their clients.
The CDC on Nov. 2 approved the Pfizer-BioNTech vaccines for children 5 to 11 years old, clearing the way for younger children to begin receiving the shot; 65 million pediatric doses are already on hand.
Half the business of Paloma White's boutique agency in San Diego is families with children, and she herself has a trip to Europe booked, accompanied by her 11-year-old son. She predicted "an influx" of families who feel their children will be safer if vaccinated, as well as those who simply are relieved their children won't have to test for Covid as often.
Since May, White and her son have traveled to five countries on three continents, "and next year we will be doing more," she said. For anyone traveling internationally, the differing requirements for unvaccinated travelers are always top of mind. 
Her international, luxury clients "are mapping where they are going based on the requirements for their children," she said. One group of 11 with five children canceled a trip to Austria because "the testing was just too much; Vienna had different requirements than Salzburg. You don't want to test every 48 hours." 
Another group, considering Vietnam for spring break 2022, has booked the air but "hesitated to pull the trigger on the actual package."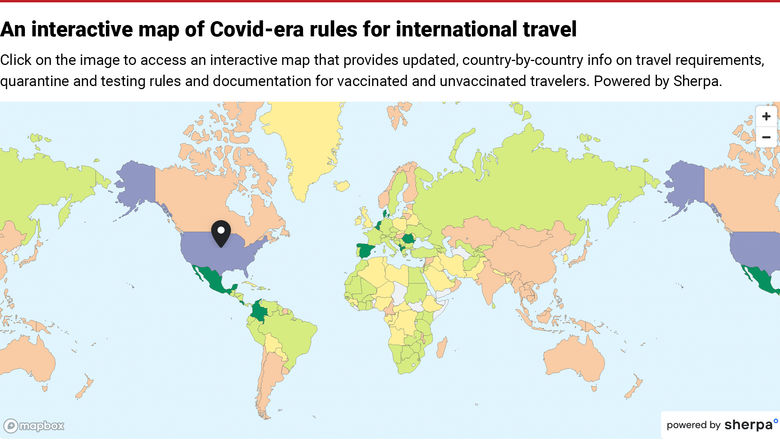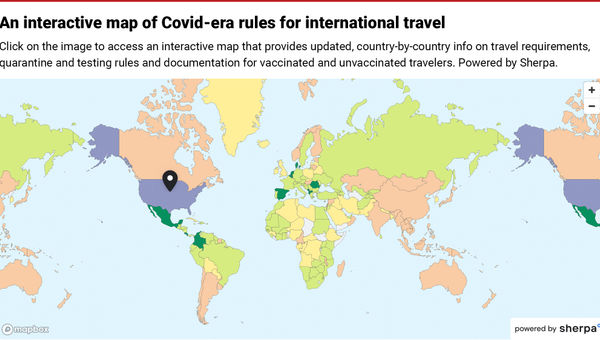 Fewer complications
Now "everything will be less complicated for travelers, and that's the draw," she said, especially as Asia opens and South America beckons, albeit with relatively high Covid rates in some countries. But with vaccines for children, she added, "all the ambiguity goes out the window, and people will be willing to actually book."
Many travel advisors agree. Starr Wlodarski at Cruise Planners in Perrysburg, Ohio, has clients who are Royal Caribbean enthusiasts and will "probably be first in line to get their 10-year-old vaccinated. They are planning a birthday cruise over New Year's."
Check out Travel Weekly's Family Travel page
At TravelAble in Midlothian, Va., Sarah Marshall, who works exclusively with high-risk travelers, has "several large family vacations for Christmas waiting to get their younger kids vaccinated so they can actually travel. I predict a huge uptick in last-minute holiday travelers."
Beth Schulberg of Cruise and Travel Specialists in Lake Oswego, Ore., just booked a family group with two small children on Norwegian Cruise Line, where all guests must be vaccinated. "I could have put them on a line that allows a small percentage of unvaccinated children, but they insisted on a Haven suite on the Encore," she said.
"I have a lot of winter bookings that intend to go if they get that approval for the vaccines," said Jennifer Perry, owner of the Travel Agent Next Door in Thunder Bay, Ontario. "But I just lost a group today because the grandchildren aren't old enough to be vaccinated."
Her granddaughter is old enough to get the vaccine, and "I know that as soon as she does we'll be traveling again!"
Not everyone is on board
But not all parents are happy to get their kids vaccinated, even if it does open travel possibilities.
"I've lost cruise bookings from parents who tell me they won't be getting their kids vaccinated," said Sara Perkins at Dream Vacations Perkins Travel Group in Maryland. 
Kim Kellar at Cohasset Travel in Massachusetts said no one has inquired about options opening for children; just this morning, she had another in a long line of customers asking for destinations that allow nonvaccinated travelers. 
Kat Carre-Walker of Katt's Travels in Hanford, Calif., said she lost a family trip to Bora Bora due to the island's vaccine requirement; most of her clients in California "do not want to vaccinate, nor do they want to vaccinate their children; as long as all they have to do is have a negative test, they're happy with that."
Rachel Pritchard at Elite Travel in Ashburn, Va., said that one mutigen group she booked for December wasn't comfortable with their kids getting the vaccine just yet but still found a compromise that worked for all. Since they will not be allowed to disembark in ports other than the cruise line's private island, the family is opting not to cancel but to have different family members watch the kids on those port days while other adults go ashore.
"Parents are weighing the options of whether to vaccinate their kids or not, and we respect their decisions," said Margie Lenau at Wonderland Family Vacations in Grand Rapids, Mich. "Kids getting the vaccine will make a difference in travel to Europe and cruising, but we book a lot of family theme park vacations and vacations to Mexico, which don't require children to be vaccinated. Still, this may make it easier. We are here to help families make those unforgettable memories no matter where they choose to travel."
For White and her teenage son, meanwhile, the next few months will be the best since Covid hit in 2019. She has gotten a booster shot herself and already booked a trip to Costa Rica, where she has been a little nervous to take her son. Now that the whole family will be vaccinated and boostered, "we will have a little bubble of three months where we know we're good to go anywhere." 
Source: Read Full Article