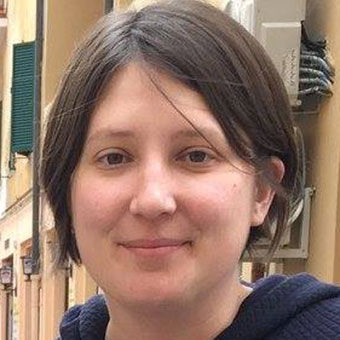 Travel advisor burnout is a real concern in the industry today.
Monika Leuenberger, president of Avenues of the World Travel in Flagstaff, Ariz., well knows that. She called it a "huge issue" in the industry, one that has driven capable people to different careers.
To avoid burnout, Leuenberger encourages her advisors to seek balance between work and life. For instance, while her staff does give their personal cellphone numbers to clients, she encourages them to turn off from work evenings and weekends unless an emergency arises.
"You need to make sure you carve out that time to relax so you can handle the workload coming in on Monday or the next day," Leuenberger said.
In fact, one of her biggest goals is to make sure everyone in her office has a chance to travel themselves.
2022's rough start and strong turn
The propensity for burnout in the travel advisor community is understandable. 2022 started out poorly as the omicron variant of Covid-19 spread, but then broke wide open, leaving advisors and suppliers flooded with new business.
Avenues of the World Travel experienced that alongside the rest of the industry.
"I feel like 2022 went from being extremely tough to being just incredible, because it's the best year we've ever had," Leuenberger said. "It's better than 2019."
And that doesn't seem to be slowing. In fact, Avenues of the World already has more 2023 bookings than it had on the books for 2020, Leuenberger said.
Michelle Morgan Leadership Award
2022 was also a special year for Leuenberger personally: She was recently awarded Signature Travel Network's Michelle Morgan Leadership Award. 
The award was created in 2013 to honor the late Morgan, who was Signature's longtime president. It recognizes industry professionals who exhibit qualities that made her successful personally and professionally. Under Morgan's leadership, Signature went from $30 million in agency sales to more than $5 billion.
Leuenberger is the award's ninth recipient. Her agency has been a Signature member for 15 years, and it was a particular honor for her because she knew and worked with Morgan, Leuenberger said.
"She was very, very hands on, just like [CEO] Alex [Sharpe], and made sure she knew every single member," Leuenberger said. "She knew how they were doing and was such an incredible person."
Choose your supplier
Going forward, Leuenberger encouraged her fellow advisors to be more picky about the suppliers they work with.
Signature, of course, has a roster of preferred suppliers, she said. But her agency also has a list of "super-preferred" suppliers."
"These are the companies that we have determined in the office over the last year, which ones have been reliable partners," she said. "Who has made it easy to work with them. Who has good, 24/7 support."
She is also for charging client fees. While Avenues of the World has charged fees for years, the agency recently started charging more up front. And, she estimated, 90% to 95% of those who pay the fee go on to book travel with the agency.
Back to the topic of burnout once more: For some practical tips on how to avoid workplace burnout and how to balance work and life, check out this episode of the Trade Secrets podcast. Laura Magnuson, a licensed therapist and vice president of clinical engagement at Talkspace, offers some great advice.
Source: Read Full Article