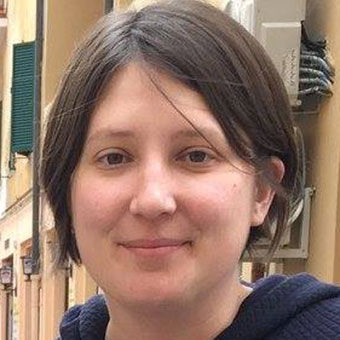 To say it's been a big year for Gifted Travel Network (GTN) would be an understatement: The Mooresville, N.C.-based host agency is up 400% compared with 2019.
"It's been an incredible growth trajectory," GTN's chief sales and marketing officer Vanessa McGovern said.
In fact, the agency's biggest pain point in 2022 has been managing that growth, McGovern said. To support the revenue that's coming in, GTN expanded its team. 
That growth also contributed to GTN's desire to undergo a rebranding.
Last year, McGovern said, she was handing out her business card at a luxury travel event. She found herself cringing a bit.
"There was nothing wrong with our brand," she said. "It was a beautiful, nice, perfectly designed brand."
But GTN had grown so much in the luxury space over the past three years, she said, and the brand "didn't match where we were as a host and the caliber of transaction sizes and the types of properties that our advisors were selling."
The rebranding conversation started in January. It took some infrastructure changes, too, including in its marketing department that went from a team of two to a team of five.
The rebranding was completed almost totally in-house (a consultant helped out with a few things), and it officially launched at the end of last month.
Members are excited about the rebrand, said Lybbi Hebel, public relations and social media coordinator, who was brought on to the marketing team in April. It's an elevated look, she said, that agents are responding to.
The rebrand includes an updated logo, new colors and fonts, email marketing strategies and a new website.
McGovern attributes GTN's growth this year to several factors. First, she said, even in the height of the pandemic the host agency didn't slow down. In fact, GTN even hired someone new for its marketing team in March 2020.
GTN helped its advisors pivot and leaned into marketing and educational resources for members. 
"I was bringing in email marketing experts where I was hearing other agencies being like, 'We don't want to email. We don't want to be tone-deaf,'" she said. "And I was like, no, you have to keep inspiring your clients. You have to let them know what's possible. You don't have to say 'book now' or 'BOGO' or whatever. You just talk about what's possible."
GTN also encouraged its agents to start selling group travel, especially through virtual events. It was a practice that became common among members. And it kept up marketing.
"If I look back over those two years, we really stayed focused on the positive, and I really think that made a huge difference in our growth," McGovern said.
GTN's advisors also spent time cleaning up their systems, so when the "tsunami of inquiries" came in this year, they were ready.
Right now, luxury and ultraluxury travel are selling particularly well for GTN, McGovern said. Cruise is, too, as are perennially hot destinations in Europe like Italy, France and the U.K.
GTN just crossed $100 million in sales, a big milestone for the host agency, McGovern said. And next year marks its 10th anniversary.
Source: Read Full Article