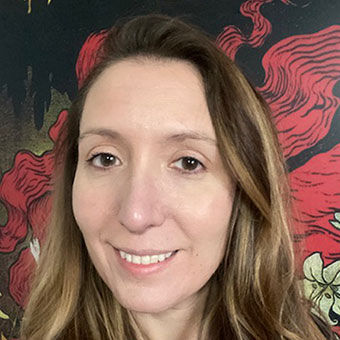 This insight was originally published June 28, 2022, but was updated in February 2023.
When people think about sailing on a Viking ocean, expedition or river ship, chairman Torstein Hagen doesn't want them to visualize it as "cruising."
The word evokes visions of a megaship, noisy and full of kids, he said, adding that the Viking product is different. It's for that reason that Hagen is stripping "cruising" from the brand's name. The logo now simply reads "Viking." The same goes for its marketing materials, email campaigns and other touchpoints for guests.
Hagen pointed me to a list of reasons Viking is unlike other ocean-oriented vacation brands: No kids under 18, no casinos, no umbrella drinks, no inside staterooms and no formal nights. The list goes on, like no charges for WiFi or laundry.
"The way [other lines] have approached the whole concept of cruising is very often to get the guests onboard at any price and to use the opportunity when you have a captive audience to sell themselves," he said. "That's totally against our philosophy."
Viking isn't alone in trying to distance itself from the term "cruising." Virgin Voyages not only kept "cruises" out of its name but veered away from standard cruise experiences like buffets or main dining halls, making its ships adults-only and ditching the traditional "godmother" role by naming superstar Jennifer Lopez the line's chief entertainment and lifestyle officer. 
Another example is the "new" Crystal, which was purchased by Abercrombie & Kent Group after the former Crystal Cruises ceased operations; president Jack Anderson said in January 2023 it is no longer using "Cruises." Princess has also quietly dropped Cruises out of its brand name.
Celebrity Cruises didn't change its brand name, but it produced a commercial that emphasized its positioning as a "luxury resort at sea."
And Azamara pointedly dropped the "Club Cruises" from its name in 2019 when it doubled down on its destination focus. At the time, CEO Larry Pimentel said that the word "cruises" was too limiting for the number of tours Azamara was offering. 
Other lines that avoid using "cruises" in their names include Cunard Line and Seabourn, both of which use the words "cruise" or "cruises" sparingly on their websites. Silversea and Holland America Line don't include the word with their name but use "cruise" liberally online.
Viking first said it would drop "cruises" from its name when it announced in January 2020 the conceptual details of its first expedition ship, the Viking Octantis. Removing the word was a work in progress, Hagen told me on that very ship nearly 30 months later. Viking still has a Viking Cruises URL and social media handles. "Old habits die slowly," he told me.
"If you use Google to find more guests, it's probably helpful to toss in a 'cruise' here and there," said Hagen, "but we are so different from all the others."
Source: Read Full Article