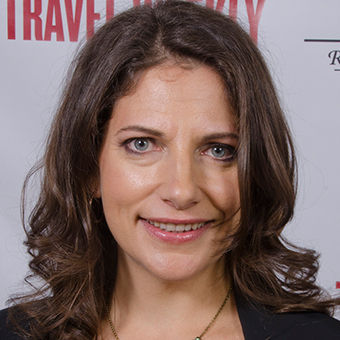 Genting Hong Kong, which unraveled over the course of a few weeks this month, has left the fate of Crystal Cruises in the air and left travel advisors wondering how this possibly could have happened to a brand that just last year celebrated its 30th anniversary.
As of now, Crystal has suspended its ocean cruises through April 29 and river cruising through May. Parent company Genting Hong Kong, which also owns the Asia market-focused Star Cruises and Dream Cruises lines, is now being overseen by provisional liquidators appointed by a Bermuda court, where the company is registered, who will ultimately determine the fate of all of its assets.
While multiple factors contributed to its demise, Genting Hong Kong is certainly the largest cruise company to be taken down by the pandemic. When Covid hit and the cruise industry was grounded, the major cruise lines headquartered in the U.S. almost immediately raised billions in liquidity through financing, and they continued to do so throughout the pandemic, enabling them to stay afloat even when cruising from U.S. ports was forbidden for more than a year. 
Genting Hong Kong, on the other hand, went into default in summer 2020. While it is a public company, it is mostly owned by one family and is also part of a larger conglomerate of companies that operate casinos around the world (which were also shut down). Crystal is Genting's smallest cruise brand, dwarfed in tonnage by big-ship lines Star and Dream — but it's a brand for which Genting had huge growth ambitions.
It purchased Crystal in 2015 and extended the brand to a new river cruise line and added an upscale yacht and an expedition ship to the brand's ocean offerings. It purchased an airplane for Crystal-branded private jet trips. It had plans to expand its core ocean product with new vessels (originally with residences). Along the way, it invested in German shipyards, not only to build Crystal's ships but a 9,000 passenger-vessel for its Dream brand that would be the world's largest cruise ship (it is still at the yard).
Since 2020, Crystal has sold its yacht to Lindblad Expeditions and denied rumors last summer that its river fleet was for sale. Things seemed to be looking up last summer when its river vessels and two ocean ships went back into service and it took delivery of its expedition ship.
Dietmar Wertanzl, CEO of CMI Leisure Management, a provider of hospitality services to expedition ships, was Crystal's first hotel director and its senior vice president of hotel operations for eight years before leaving for executive positions at Celebrity Cruises and Cruise West. He said the German shipyard collapse was the nail in Genting's coffin.
"The shipyard business in Germany dragged them down for sure," Wertanzl said. "That was a heavy burden…. They miscalculated this whole shipyard deal. And the Chinese market fell apart, too. They really struggled everywhere."
What could be next for Crystal?
He thinks there could still be a future for Crystal, depending on how the liquidation goes, especially now that the line would be priced well to sell. He said during the pandemic at least two buyers made offers, and that they could still be interested. A potential roadblock is that the line has expanded so much from its original product.
"Nobody wanted the airplane," Wertanzl said. "And some people don't like the river cruise business; they'd rather go back to the core business of the ocean only, including the expedition ship. But the river cruise business for some people didn't make sense. So it depends: It could be that maybe they split off the river cruise business or sell them and the brand name with the ocean and expedition ships. Or just get the whole thing for a discounted price. Now everybody's waiting for a discount. It's a good time to buy Crystal."
If someone buys it, he said, they will have to have the resources to order new ships — Crystal's two oceangoing vessels were built in 1995 and 2003 — and very importantly, to rebuild trust with both customers and travel advisors.
"You have to have new investors with deep pockets, because Crystal needs a new ship," Wertanzl said. "They haven't had one for more than 20 years besides the expedition ship on the ocean side. They need to show the world that they are in it for at least five years, or if it's a private equity, to have a strategic plan to reinvent the brand. If they don't do that, then I think everybody will lose faith and not trust the brand because they got burned. So they need to be trustworthy people with a passion for the brand…. I hope they don't dismantle it." 
Source: Read Full Article