For the last month, the travel sector has been hit by a perfect storm of factors leading to cancellations and service cuts in the face of the global omicron surge.
The stream of flight cancellations before Christmas that soon became a flood was the first indication of the storm within travel and hospitality being fueled by omicron, an outsize hit in lost jobs, weather and the fact that, unlike many sectors, most travel and tourism jobs can't be done remotely.
A worker shortage due to staff calling out sick with Covid has been compounded by the so-called Great Resignation's impact on tourism: In November, a record 1 million leisure and hospitality workers quit their jobs, the U.S. Department of Labor reported, 60% more than the year prior.
The December jobs report indicated that hiring was not going to fill the gap: The leisure and hospitality sector added only 53,000 jobs, which the U.S. Travel Association said was its second-worst performance since January 2021.
"The small gains made are not enough to propel the sector toward a larger recovery, as more than 7% of all leisure and hospitality jobs remain lost compared to just 2% for the rest of the U.S. economy," said Tori Emerson Barnes, U.S. Travel's executive vice president of public affairs and policy.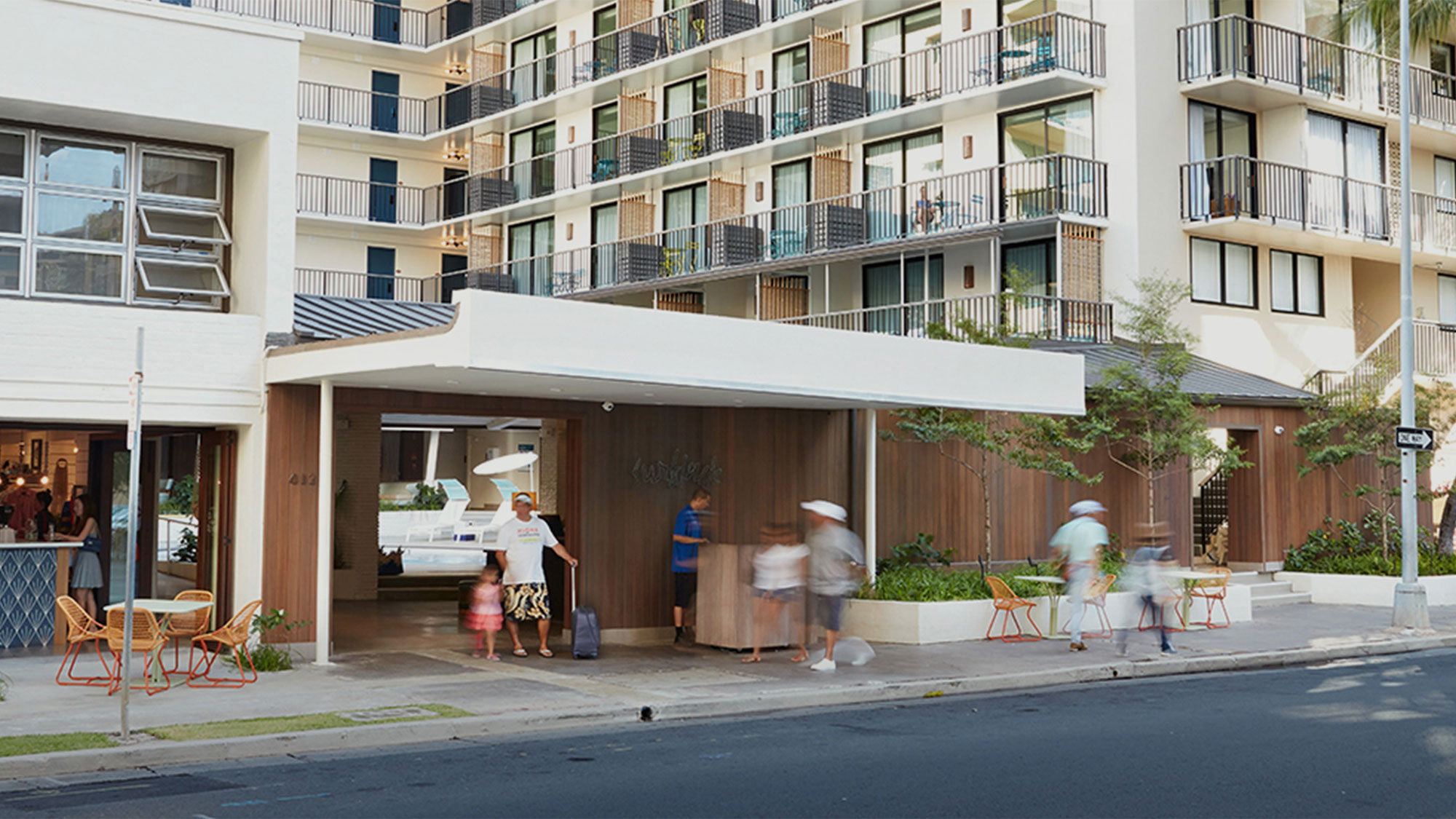 Running a hotel with reduced staff
Unlike flights, a hotel can partially close or just reduce service, which many did as call-outs piled up. According to a report in the Wall Street Journal, in the first week of January, Chicago-based Hospitality Services Group said that 30% of the housekeepers, servers and cooks it provides to hotels and resorts were either infected or exposed to Covid. 
In some cases, the company flew staff across the country to fill roles.
The shortage has forced hotel managers to scramble around the clock to keep properties running.
In Hawaii, where the Covid positivity rate is now the highest it has ever been, at 20%, Surfjack Hotel and Swim Club general manager Lynette Eastman has resorted to approving lots of overtime for her healthy employees to get by.
"Omicron has netted more sick employees at the Surfjack than the past two years altogether," Eastman said. "Fortunately, we have not had to close any services, including restaurant dining, thus far, but it has come close a couple of times." 
John Beck, general manager of the Crowne Plaza HY36 Midtown Manhattan in the Hudson Yards complex, said 40% of staff missed time at some point over the last three weeks of 2021 because of positive Covid tests. At times, the property did not have enough employees on duty to offer room service, but disruptions have been minimal, and guests have been understanding, Beck said.
He was encouraged that, so far, omicron has not led to large-scale and long-term cancellations among guests.
Because of omicron, he said, "we were expecting New Year's Eve to fall off a cliff. We thought it was going to be around 50% occupancy, but we wound up finishing New Year's Eve around 85%. Even after they reduced the capacity for Times Square to 15,000, we didn't see the big drop-off we thought we were going to see."
Eastman has seen similar resiliency. 
"We are starting to see a little pick-up for February through July, which is encouraging," she said. "Either travelers are optimistic that Covid-19 is on its way out, or there are people that don't care and want to control their own lives and travel. Probably a little of both."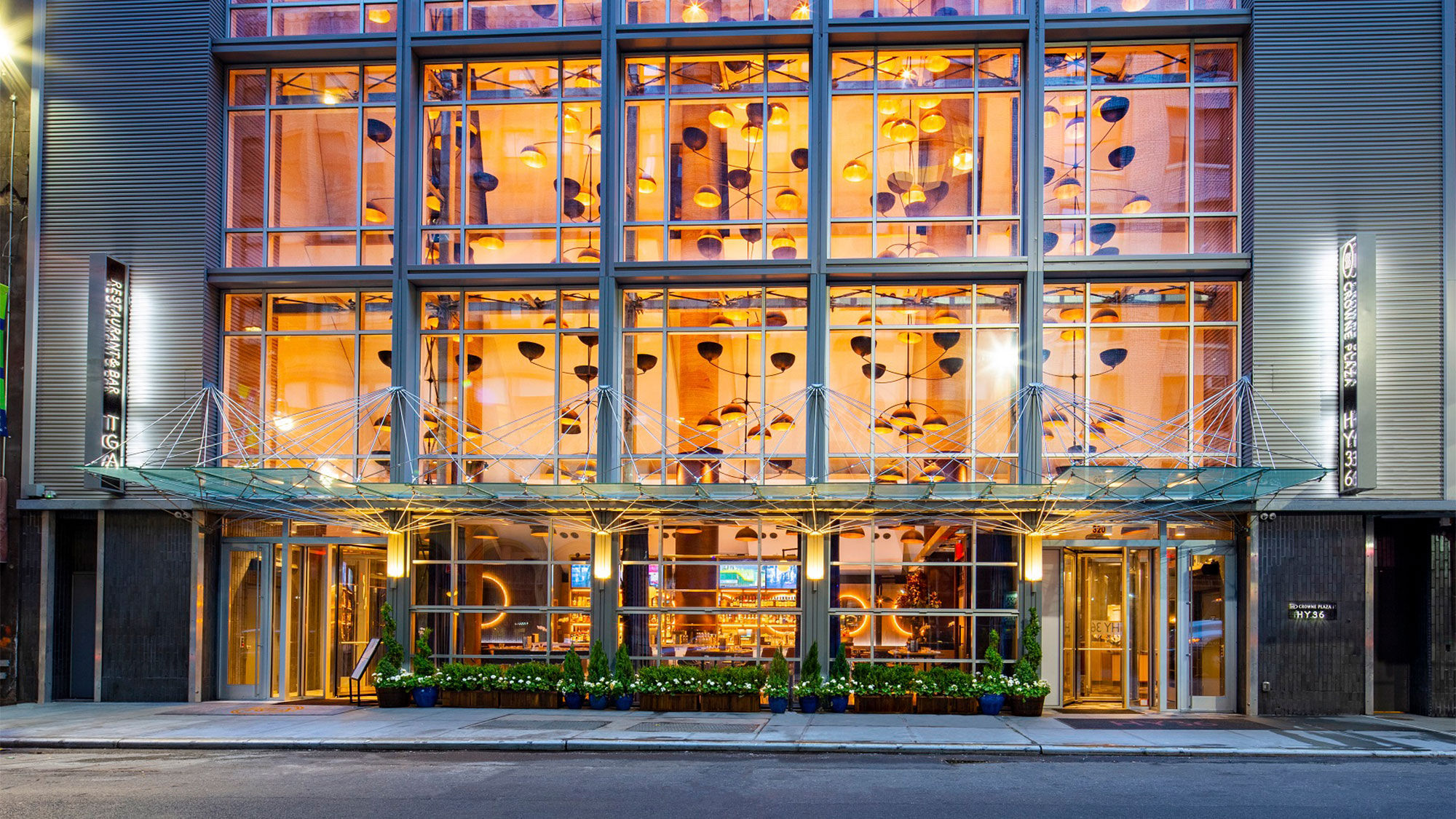 In air, the storms subside
Airlines last week also reported good news in that the worst of the cancellations appeared to be over and carriers were getting a handle on how to deal with omicron operationally.
On Jan. 10, airlines canceled less than 1,000 U.S. flights for the first time in 17 days. The improvement was due to a welcome absence of major winter storms. But airline industry consultant Bob Mann of R.W. Mann & Co. said that carriers have also come to a greater realization of how extensive omicron call-outs could be and how much they can impact their networks.
"My guess is that the last half of January we'll see an improvement, and in February, we'll start to see flights added back," he said.
Related: Flyers are feeling the pain of omicron, and so are their advisors
Still, any strides airlines are making toward restoring operational reliability aren't painless.
Alaska, for example, announced on Jan. 6 that it would reduce the remainder of its January schedule by 10% after being besieged by omicron absences and a pair of late December storms at its Seattle base.
United, too, trimmed its near-term schedule. As of Jan. 11, approximately 3,000 people — 4% of United employees — were out due to omicron, CEO Scott Kirby revealed in a letter to staff. As an example, Kirby said that on one day at United's Newark hub, nearly one-third of its workforce called out sick.
Some airlines have fared better than others operationally during the current Covid surge. 
For example, American canceled 3% of its mainline flights between Dec. 24 and Jan. 10, according to Flight Aware data, compared with mainline cancellation rates of 5% and 8% for its network competitors Delta and United, respectively. American's cancellation rate also bested Alaska (15%), JetBlue (10%) and Southwest (8%) during the period.
Mann said that American's decision following an early November network meltdown to offer triple pay to flight attendants for hours worked over the holidays if they had no absences likely bore dividends. Other carriers, including United and Spirit, decided to offer similar incentives after omicron took hold. United is paying pilots triple through Jan. 29.
Related: Omicron makes waves right before cruise industry's busy booking period
Cruise: Omicron hits during Wave
A small number of cruise cancellations began in the first week of January, with Norwegian Cruise Line Holdings canceling sailings on five Norwegian Cruise Line ships this month as well as on one Oceania Cruises and one Regent Seven Seas ship.
Royal Caribbean International canceled cruises on four of its ships and designated two vessels to house and care for Covid-positive crew members and enable them to complete their required 10-day isolation periods before returning to service.
Cruise was doubly impacted by omicron, with its surge hitting during the industry's Wave season. Vicki Freed, Royal Caribbean's senior vice president of sales, trade support and service, told travel advisors Jan. 12 during her weekly Coffee Talk webinar that despite the omicron fallout, "there is a Wave season."
"It's not quite the tidal wave we wanted, but there are waves hitting us right now, and we are seeing some bookings," she said, adding, "I want you to all stay very positive."
Robert Silk and Tovin Lapan contributed to this report. 
Source: Read Full Article