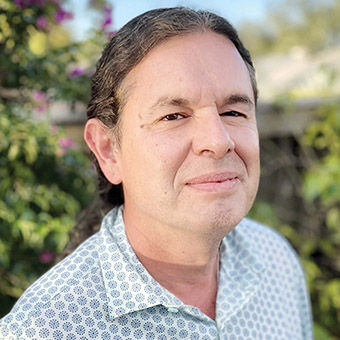 One would think that in the Caribbean, with year-round warm weather, growing crops would be a cinch. And while that may be true for some islands, others aren't blessed with the gift of a green thumb.
Factors that differ across the islands include land mass (or lack of), elevation, limestone that's not particularly fertile and lack of irrigation.
For years, Seven Stars Resort & Spa in Turks and Caicos imported much of its produce from Miami or from local farmers. But there were several hurdles: The trip from Florida didn't fare well for food freshness, or there was only a limited supply from local farmers, or hurricanes affected area growers. According to the Turks and Caicos Department of Agriculture, more than 90% of the food consumed there is imported.
"We wound up throwing away 40% of the produce, especially the more sensitive greens, because of the state they arrived in," said Robin Jance, food and beverage director of the Seven Stars Resort & Spa.
In 2020, the resort's executive chef, Edwin Gallardo, decided to utilize an unused rooftop for a garden for a chef-curated assortment of herbs and greens. But two years later, the 167-room resort took gardening one step further by investing in a hydroponic farm container.
Using a Freight Farms hydroponic modular container, the resort will use it to grow certain types of lettuce, leafy greens and microgreens. According to Freight Farms, a Greenery S model can grow two to six tons of produce annually. The container, about 40-feet long, is completely enclosed, and is temperature and light controlled. Prices start at $150,000.
There was a bit of a learning curve at the beginning. "We are hotel people," Jance said. "We know restaurants and kitchens, so it was a bit of a jump to get into farming."
But soon it felt natural. Rather than importing greens and herbs, the resort purchased seeds and let them germinate in the nursery for three to four weeks, then transplanted the seedlings into a vertical cultivation area where they matured in four to five weeks, depending on the crop.
"It's a protected environment," Jance said. "We don't have to worry about too much shade or sun or rain or bugs." Since the container is enclosed, water doesn't evaporate, unlike in a typical garden or farm. When the weather is humid, the system creates additional water, which the resort uses for its rooftop garden. The container manufacturer claims a 95% reduction in water usage over conventional farming.
For now, the resort is focusing on the more sensitive greens and herbs.
While the resort incorporates its produce in the existing three eateries, the resort will incorporate a "garden-to-fork" concept at its upcoming The Farm restaurant, slated to open in February or March. The eatery will offer healthy breakfast options, fast-casual lunch and a more elaborate dinner. The hydroponic container sits near The Farm, and guests will experience not just the technology involved in growing but also taste the results.
"We are really trying to create a bit more awareness locally and solve some of the food insecurity issues," Jance said. "We're buying seeds instead of full heads of lettuce. Now, there's barely any waste."
Source: Read Full Article