ASTA's Eben Peck testified on Thursday before the DOT's Aviation Consumer Protection Advisory Committee, where he expressed the Society's long-held belief that consumers should have full
transparency when it comes to airfare and ancillary fees but argued
that disclosing those fees during each offline transaction would place a
burden on an agency's operations.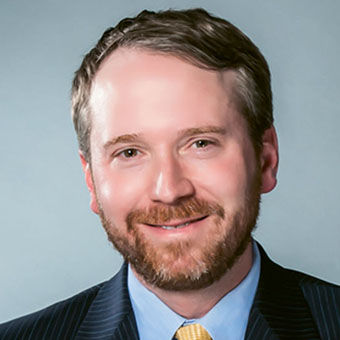 The testimony by ASTA's executive vice president of advocacy came as part of a daylong committee hearing to consider a regulatory proposal put forward by the DOT in September that would require airlines as well as third-party sellers of airline tickets, including travel advisors, to disclose extra fees upfront.
Under the proposal, air ticket sellers would have to clearly disclose baggage fees, change fees, cancellation fees and family-seating fees to consumers whenever fare and schedule information is provided for flights to, within and from the U.S. The rule would apply not only to online transactions, but to off-line transactions, including phone calls and in-person encounters between travel advisors and clients.
• Related: ASTA has 'serious concerns' about DOT's proposed rules on airline fees
As an alternative to the pending DOT plan, Peck used as an example the the department's January 2017 proposal on baggage disclosures. It stated that ticket agents only needed to disclose baggage fees "upon request" of the consumer. He suggested the DOT employ the same approach for ancillary fees, enabling travel advisors to use their professional judgement to ensure clients are fully informed (a seasoned airline passenger, for instance, would need less guidance than an infrequent flyer).
"Adding those two words — 'upon request' — to today's proposal will make all the difference for our members," Peck said.
Advisors are already required to make up to seven disclosures per transaction when it comes to air tickets, Peck said. Annual compliance costs are estimated at north of $8.8 million.
• Legal Briefs: What the proposed DOT rules will require of agents
Peck also offered another alternative: "a unified disclosure regime for ticket agents in offline transactions." That "more ambitious" approach, he said, would see consumers referred to the DOT's website and airlines' websites to see disclosures.
Peck also addressed whether the DOT should require carriers to provide ancillary fee information to the GDSs. ASTA does believe that should be a requirement, especially considering the investment that agencies have made to integrate GDSs into their systems.
"In our view, a tool exists in the marketplace to transmit this information — we should use it," Peck said.
Aviation editor Robert Silk contributed to this story.
Source: Read Full Article