Heightened demand for Greece is driving development for new tours at lightning speed, and operators say they don't see signs of interest waning anytime soon.
A number of tour operators are working to deepen their investments in the Mediterranean market in 2023, while some wholesale vacation suppliers are venturing into Greece for the first time.
"Greece has been ready for decades to be another Italy," said Steve Perillo, CEO and owner of Perillo Tours.
Mina Agnos, president of the luxury destination management company Travelive, said early bookings at her firm are up 30% compared with pre-Covid numbers. 
"We are seeing spending that is 43% higher than in 2019 on a per-itinerary basis, and guests are staying longer by [more than] five days, including more travelers from the U.S. staying three to four weeks or more."
So why the seemingly sudden interest in Greece these days? 
Industry professionals say the uptick in demand has likely been due to a combination of factors that have arisen over the past couple of years. 
"What has changed over the past few years is that Greece is again seen as stable, and the access is better than it used to be," said Yves Marceau, vice president of product for G Adventures, which is adding itineraries that visit the smaller, less crowded islands of Greece.
He specifically pointed to more flight access into the various islands and better ferry service. "So it means we can offer trips that don't necessarily have to both start and end in Athens. Plus there is still good value for your money in Greece."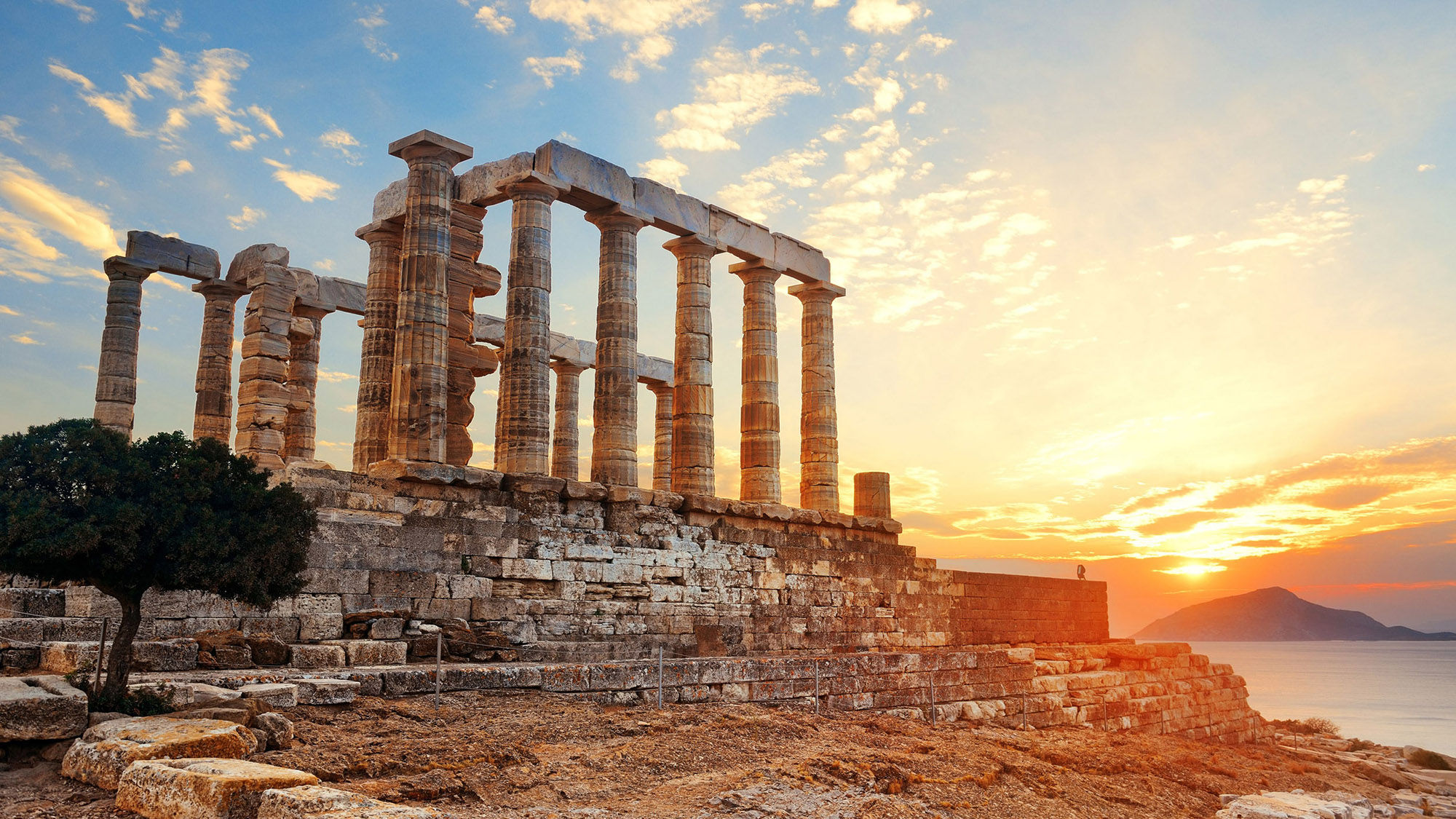 Agnos said the pandemic revealed a refreshed perspective on Greece, primarily because of how outdoor-friendly the destination is, as many hotels offer open air spaces in rooms and suites, not to mention that activities such as sightseeing tours, dining and nightlife are typically available in open-air and outdoor spaces. Greece was also one of the first European countries to reopen during Covid, she added, which helped fuel new demand.
"We had a very strong season in 2021, which deflated toward the end of the summer with the Delta variant. This disappointment set the tone for the summer of 2022 as many of the early season travelers were Covid or delta rebookings," Agnos said. "In June of 2022, we had bookings that were four times those of 2019. This past season was the first time we saw sellouts not only in hotels but in guides, vehicles for transfer and tour services, even yachts."
Italy specialist Perillo Tours last month announced that it was re-entering the Greece market in 2023, launching its first land-based tours in April. The company offered yacht cruise tours in Greece back in the early 2000s.
Perillo's 11-day Deluxe Greece itinerary will take guests to three of the country's most visited destinations — the capital city of Athens, the popular party island of Mykonos and the island of Santorini, best known for its scenic hillsides filled with whitewashed houses.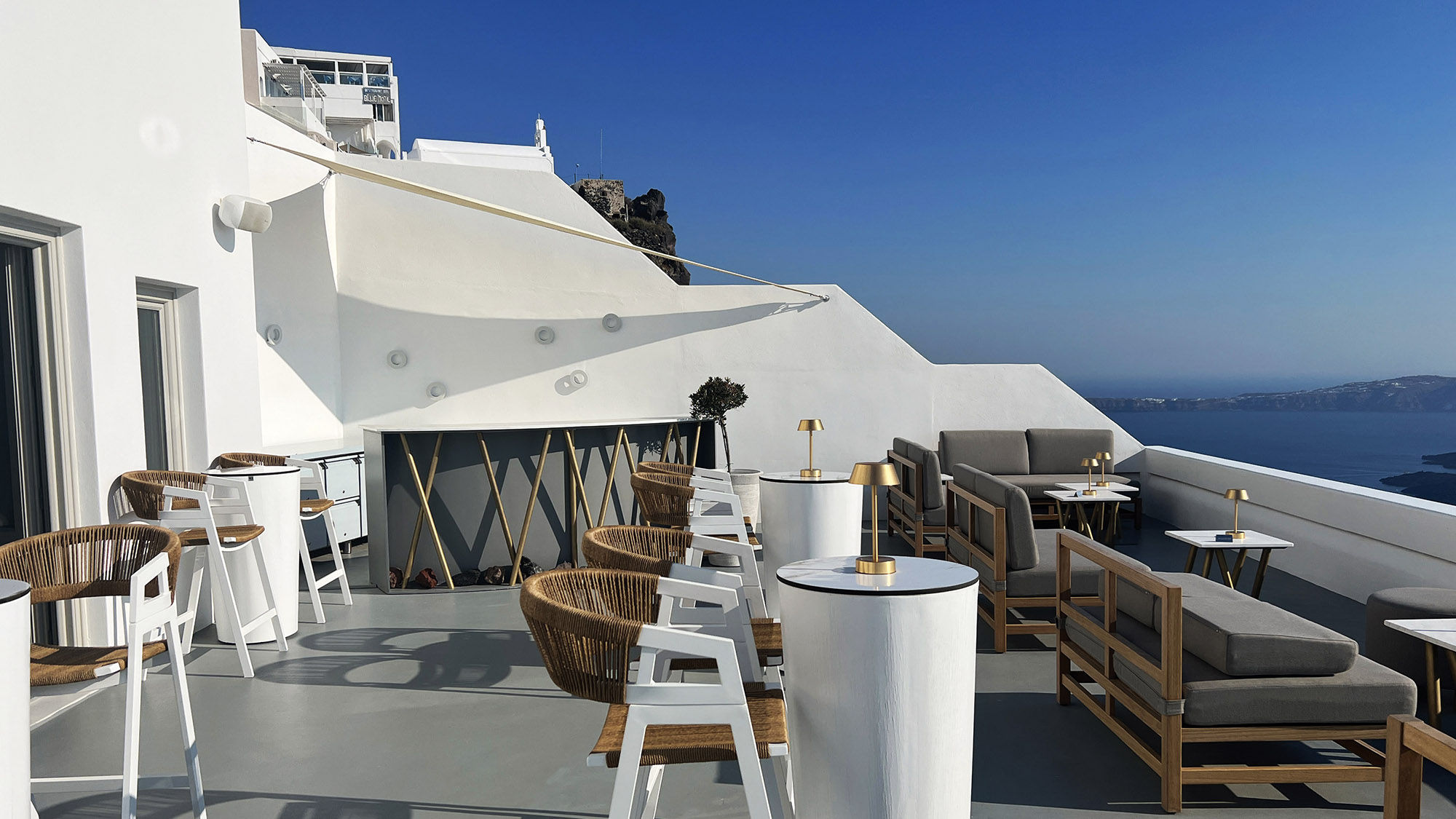 Serenity and sublime views at the edge of Santorini at Auberge's Grace Hotel.
"This is Instagram gold," Perillo said, adding that while the company's clientele typically skews older, they are hoping to attract younger guests with its Greece tours. "If you're in the Instagram generation, Greece is like the ideal [destination]. You're going to have your shots in front of the Parthenon or in Santorini, with all those whitewashed buildings. Greece is hot this year."
Contiki is adding six new ways to visit Greece by expanding some of its existing products and introducing new itineraries that visit more mainland destinations. The tour company will also be visiting more islands that advisors say have been rising in popularity, such as Paros.
"Paros has been one of the most popular growth destinations post-Covid, followed by Milos, Zakynthos and Peloponnese [on the mainland]," Agnos said, adding that there has been a notable shift in terms of where clients are traveling to in the past few years.
"In 2019, it was very heavy Athens, Santorini, Mykonos and Crete, and those destinations continue to be very popular," Agnos said. "However, Mykonos and Crete are losing a notable amount of market share to smaller islands, off-the-radar spots and the mainland as clients seek more authentic and less touristed options."
The demand to see more remote parts of Greece is also what's fueling the destination choices that wholesale suppliers like Delta Vacations are making when it comes to investing in Greece.
Delta Vacations expanded its portfolio in Greece this year to include Corfu and Rhodes, in addition to Mykonos, Santorini and Athens, saying that its advisors were very influential in that decision.
"We know that's going to be a huge addition, particularly for our travel agents," said Kama Winters, president of Delta Vacations. "We hear often that they're really excited about having the opportunity to expand to those remote islands." 
Source: Read Full Article