I noticed the footwear first.
My fellow passengers on the 20-minute Winair prop flight from St. Maarten 33 miles southwest to St. Eustatius sported well-worn hiking shoes and sturdy, broken-in sandals. Their weathered backpacks also had seen a lot of travel.
Most spoke Dutch, and the onboard atmosphere was convivial as the plane approached the tiny island.
The pileup of baggage in the small terminal at F. D. Roosevelt Airport told the rest of the story. Several of the travelers were divers, accompanied by their bulky dive equipment. Others were hikers and birders with walking sticks, cameras and binoculars.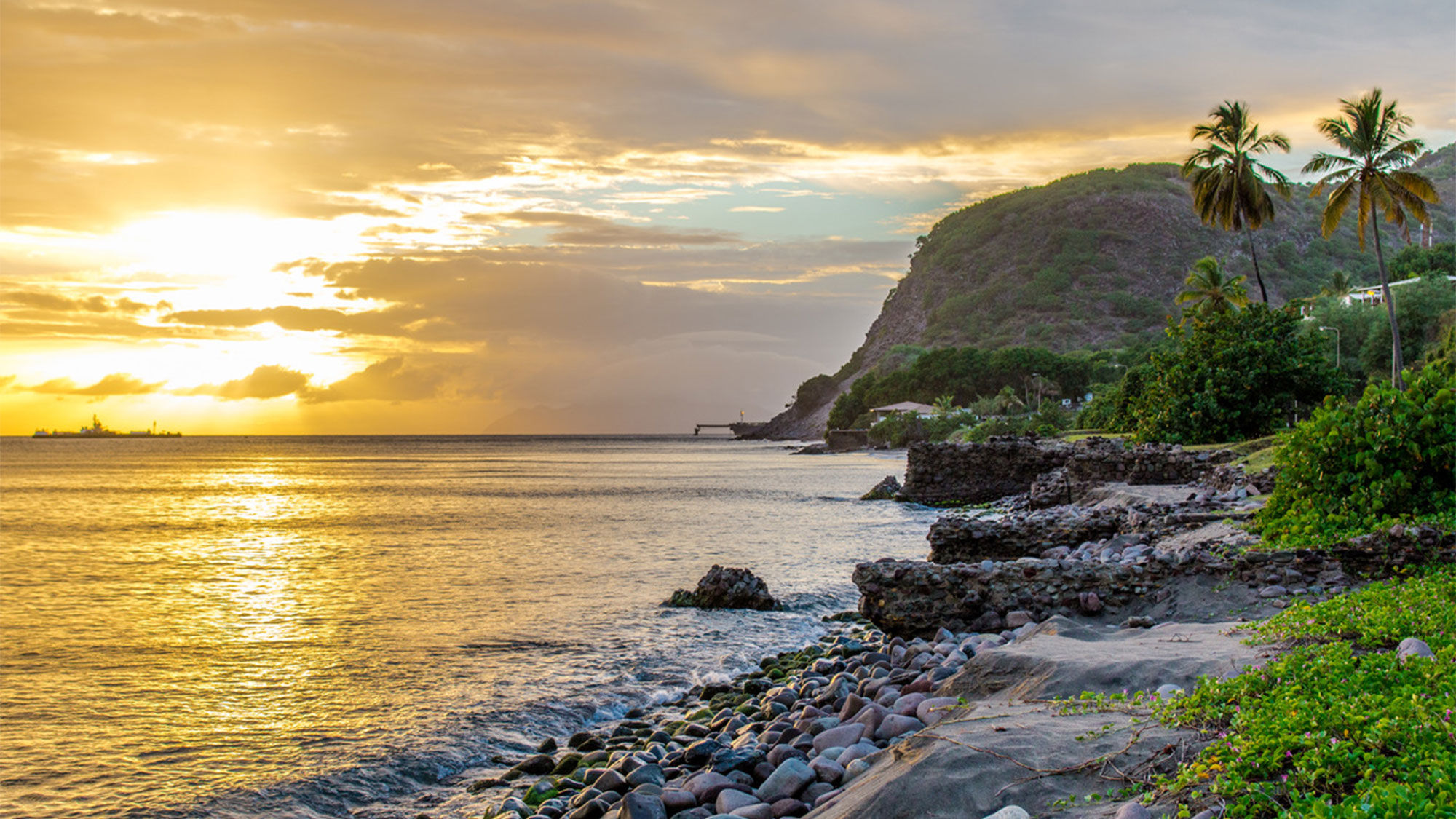 St. Eustatius is now a special municipality of the Netherlands, but that's a fairly recent development.
The airport, called Golden Rock when it opened in 1946, was damaged by Hurricane Irma in 2017 and reopened in 2021 with check-in desks and screening and customs areas.
St. Eustatius, known to many simply as Statia, is a volcanic island 6 miles long and 3 miles wide with a population of 3,500. It has no traffic lights, casinos or shopping malls. Although the streets in the capital of Oranjestad (not to be confused with the capital of Aruba) are paved, dirt roads bisect much of the saddle-shaped island. The first traffic roundabout was under construction during my mid-November visit, and more road improvements are planned.
While Statia is not a big player in terms of tourism numbers in the Caribbean nor does it get much fanfare, what draws most visitors is its diving, hiking, history and outdoor adventure attractions.
Charles Lindo, tourism director for the island, described Statia as "a veritable ecotourist's paradise. We have it all: hiking, diving, birding, archaeological digs, history, a rainforest and a community of welcoming people. We are a small island with big thrills."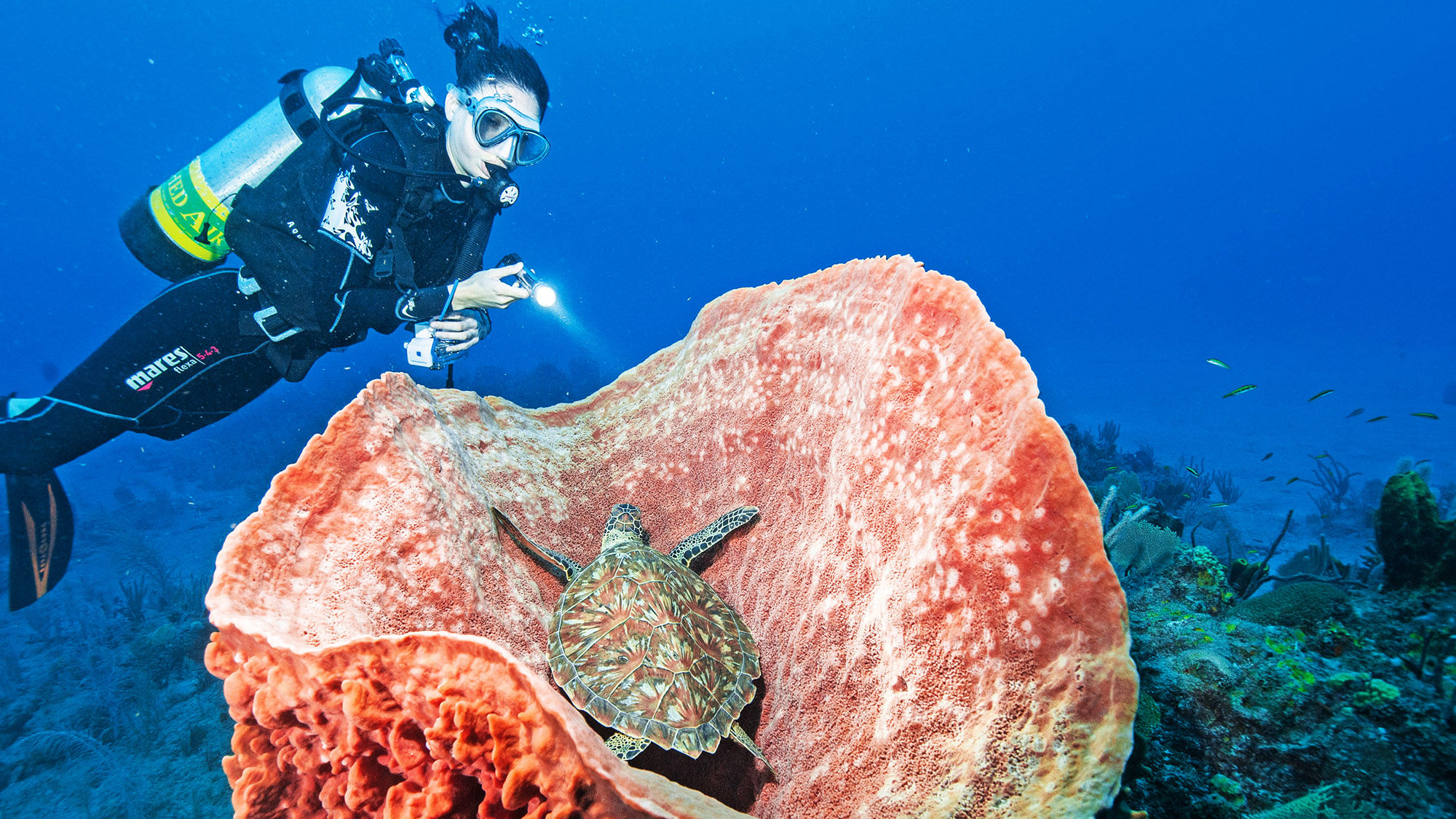 Along for the dive
The waters surrounding Statia's rocky shoreline are a protected National Marine Park whose more than 30 dive sites feature a dozen 18th-century shipwrecks, pinnacles, old town walls, fan corals and scores of turtles and other marine life.
Treasures of glass porcelain and other relics from the time the island was an important trading center are often spotted along the seabed, as are blue beads, the currency that was in use during the 1800s.
The rules for divers are quite clear: Anchoring is prohibited, and only one boat per dive site is allowed.
"The only thing a diver won't encounter here is other groups of divers," said Gay Soetekouw, employee at Scubaqua, one of Statia's two dive shops.
I boarded a dive boat along with two of the passengers from my Winair flight. I was just along for the ride, but they and a guide were underwater for 30 minutes. 
"This is so perfect. No crowds, perfect visibility and beautiful fish and corals," one of the divers told me when he surfaced. He said he's a lifelong diver but had given up diving some of the better-known islands because of the crowds and lack of fish.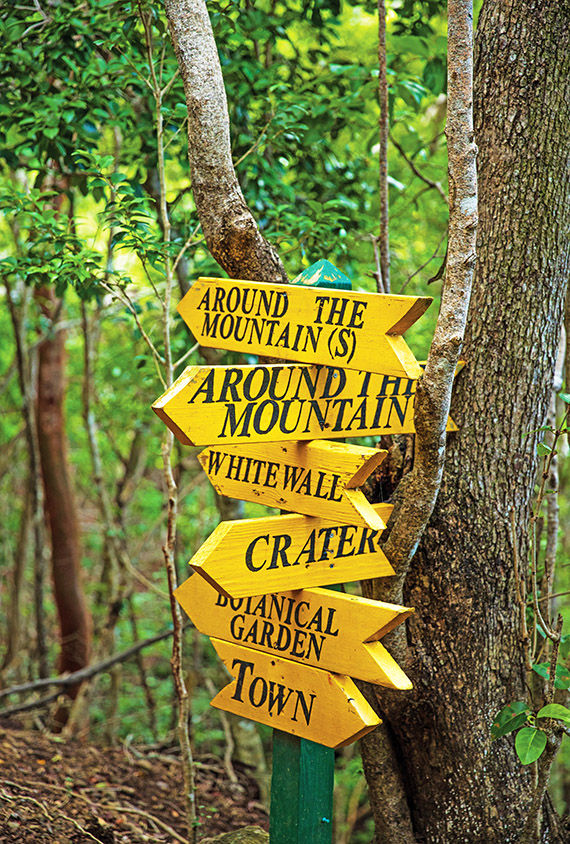 Hikers will find much to love about Statia, too. Trails wind all over the island, and many are well-worn paths trodden by goats over the years. 
My itinerary included a short hike up the Quill, Statia's 2,000-foot-high dormant volcano and its signature landmark. Veteran hikers can make it to the summit, where the trails are very steep, in about three hours.
I didn't get that far at all, but I met Skip, an American visitor, after his descent from the top. "It's a good workout, the trails are well marked and the view is magnificent. I saw Saba and St. Kitts," he said. "Now I want a cold beer."
The dive market along with the adventure market are targets of Statia's promotional efforts on its videos, website and in its social media posts.
Statia's natural beauty can also be found at the 12-acre Miriam C. Schmidt Botanical Garden, started by the St. Eustatius National Parks Foundation in 1999. It's a sanctuary for the island's native flora to thrive, away from invasive plants and roaming animals (more on them later). The site is currently closed to visitors but is expected to reopen in the near future.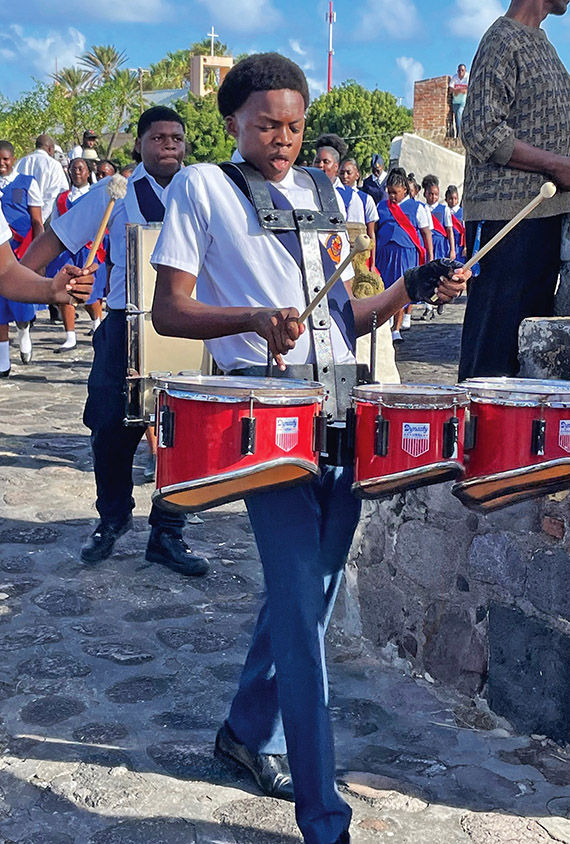 History, lessons
Many island artifacts are on display in Statia's Historical Foundation Museum, housed in a 1750s home built by a merchant.
"An archaeologist who came here in 1923 said that there is so much still to be uncovered," said museum guide Misha Spanner. "There was an active slave trade here in the 1640s, and many forts were built during the piracy years."
My visit coincided with Statia Day, the national holiday that commemorates Nov. 16, 1776, when the American ship Andrew Doria sailed into the anchorage below Fort Oranje and fired a 13-gun salute, one gun for each of the 13 American colonies in rebellion against Britain.
Gov. Johannes de Graaff replied with an 11-gun salute from the cannons at the fort (international protocol required two guns fewer to acknowledge a sovereign flag), marking the first international acknowledgment of American independence. The ship's captain presented a copy of the Declaration of Independence to the governor.
A reenactment of the two salutes took place this year as it does every year.
This event and others from St. Eustatius' history is taught in the schools, where attendance is mandatory from ages 4 to 18.
The class I visited at the 140-student Bethel Methodist School, one of three elementary schools on Statia, was in the midst of a Dutch language lesson. Dutch is taught in all grades because "we don't want the language to die," according to director Jamila Wilson-Birel.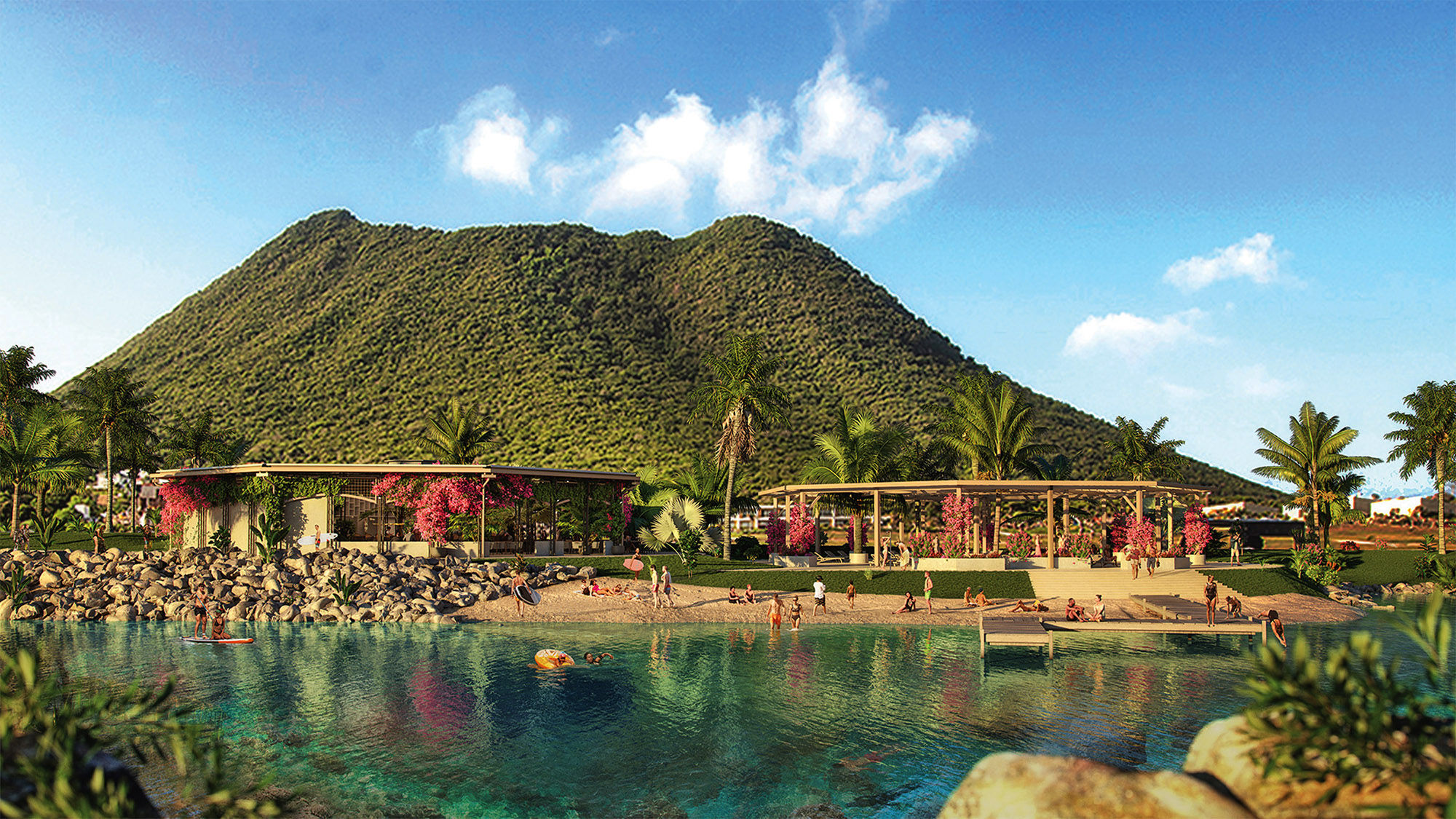 Free-range companions
One morning, a cow, a goat and a rooster joined me on my short walk from the five-room Papaya Blue, where I was staying, to the eight-room Papaya Inn for breakfast. Animals roam free on Statia and occasionally create traffic jams when crossing the road from one field to the next.
Ma, as everyone calls her, is the owner of the two Papayas, both offering modest, comfortable accommodations. As she served me a hard-boiled egg, johnnycake, yogurt and coffee, she said, "I'm 65. This is my life. I want to be sure I can leave a foundation behind for my family, something sustainable. I have 14 brothers, six sisters and other offspring."
The tiny cafe was full of guests. "Both places are full right now, and I'm pretty booked right through the holidays," she told me. Nightly room rates for both Papayas start at $127 with breakfast.
My room at Papaya Blue included a full kitchen and bedroom with queen bed and TV and a private bath. The setting was lovely, with a field full of cows across the way and the sea beyond that.
Room inventory on Statia totals 111 in inns, apartments, Airbnbs, a few hillside villas and the new luxury Golden Rock Resort, which opened a year ago as the largest hospitality development in the island's history.
The 40-acre, solar-powered Golden Rock site offers 32 oceanview guestrooms, six villas, two pools, a tennis and basketball court, a kids' play area, Bobbie's Beach Club and the Breeze restaurant. A resort activities team plans off-site excursions for guests.
"There's more to come," promised Sally Glen, director of sales and marketing. "We'll soon finish the 40-foot-deep lagoon, which is larger than a football field. We're sinking an old school bus, painted by schoolchildren, into the lagoon to make a coral reef. An electric train, powered by our solar field, will circle the property."
Also in the works for 2023: the first sushi kitchen on Statia, a barbecue stand, a sunset terrace, a vegetable garden, a massive greenhouse and several lodges for family stays. Also, seafood pizza is being added to the property's outdoor menus.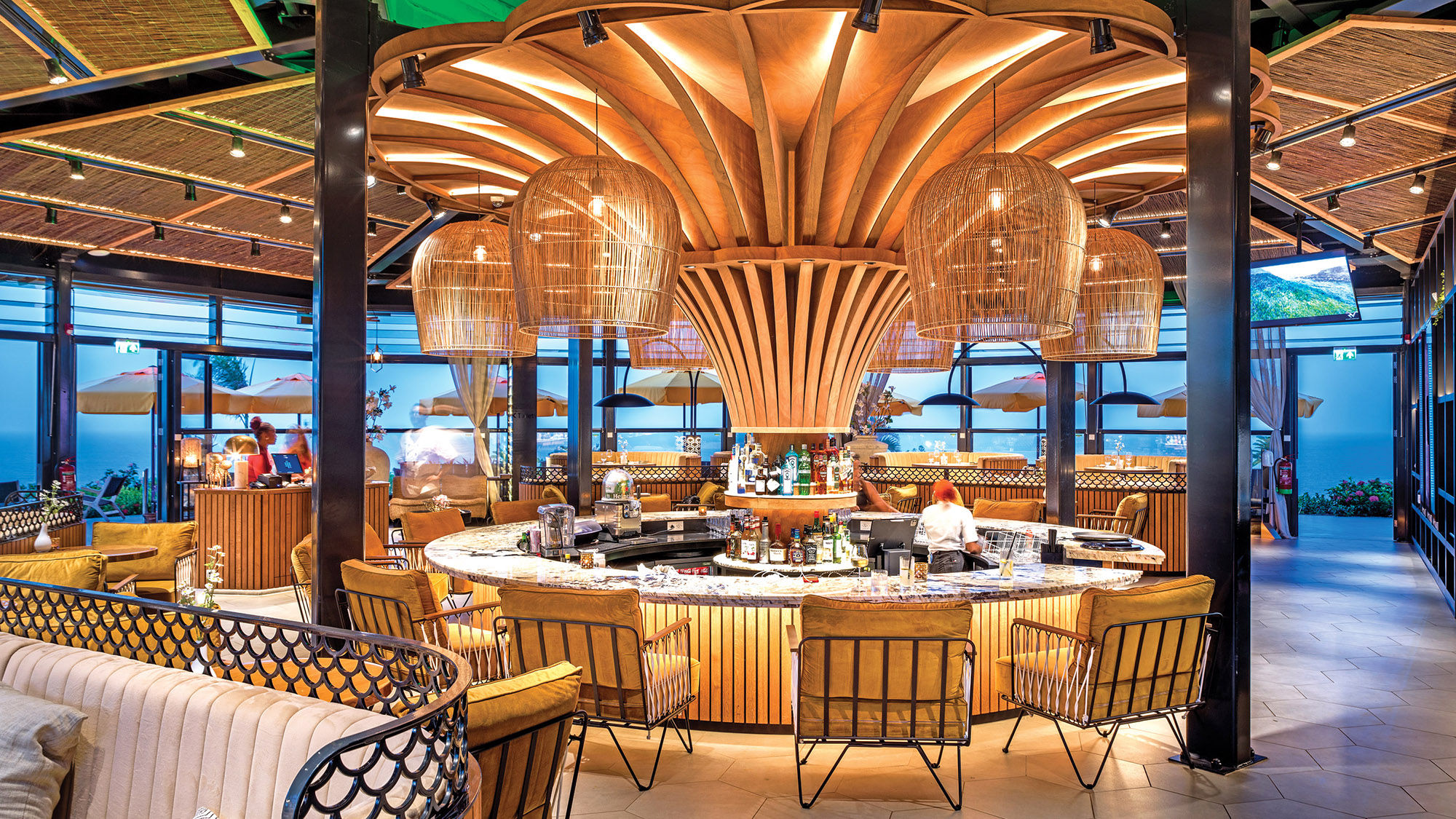 Growing tourism
Golden Rock could be a game-changer for the island, which hopes to attract a larger segment of tourists from the U.S., Canada and Europe, according to Lindo, the island's tourism director.
Visitor arrivals in 2019, a record year for Statia, topped 10,500, with the U.S. accounting for 1,400. Through mid-2022, 2,300 travelers had arrived, with the bulk from the Netherlands and 370 from the U.S. (Year-end visitor count will be announced early next year.)
"Close to 24% of our visitors arrived on the 149-passenger Makana ferry, which launched a year ago, linking Statia with St. Maarten, Saba and St. Kitts," Lindo said.
(A word of caution: The one-hour ferry ride to/from St. Maarten can be a bit rough, depending upon the seas. Roundtrip fare is $100.)
Air access to Statia from St. Maarten currently is limited to two Winair morning and evening flights that run $300 roundtrip. Prior to Covid, Winair offered four daily flights. Trans Anguilla Airways serves Anguilla, St. Maarten, St. Kitts and Statia.
Statia received its first cruise arrival since Covid when the Sea Dream I and its 122 passengers made an eight-hour call on Dec. 10. The island is a new port for the cruise line, and the community turned out with music, dancing and food as well as the offer of hiking, diving and snorkeling tours for the visitors.
Statia hopes for more calls from the Sea Dream fleet, which could open up a new market for small luxury yachts and cruise vessels, according to Maya Pandt, product development manger at the St. Eustatius Tourism Development Foundation.
"We expect to see tourism grow by 2% to 5% per year over the next five years," Lindo said. "When access to a product is made easier, more people will gravitate to that product as we create more options for travelers."
Source: Read Full Article