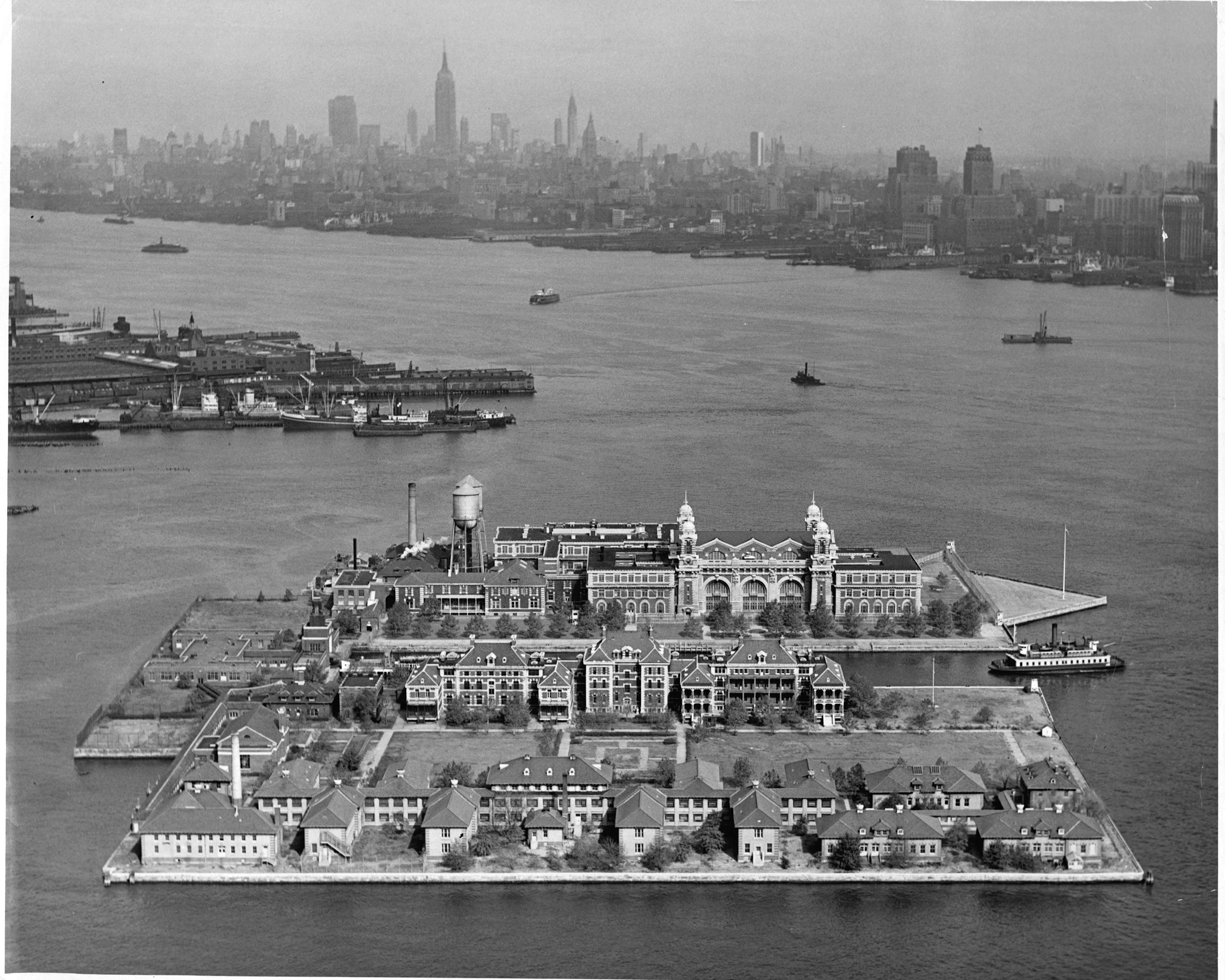 March Through Time
Independence Day will no doubt be short of the usual parades (though maybe not celebrity birthday celebrations) this year, but it doesn't mean you can't still take a walk down memory lane and virtually visit a few of our nation's most patriotic destinations you may not be able to see in person.  From battlefields and war memorials to iconic locations that mark America's bravest citizens' fights for equal rights, discover places around the country that commemorate some of our most defining moments.
The Liberty Bell | Philadelphia
This 1917 photo shows a parade float carrying the Liberty Bell and welcoming home World War I troops. Famed for its iconic crack, the bell reads: "Proclaim Liberty Throughout All the Land Unto All the Inhabitants thereof."
Independence Hall | Philadelphia
Despite its age, this 1895 photo of Independence Hall, where representatives of the 13 colonies debated and signed the Declaration of Independence in 1776 and the U.S. Constitution in 1787, might look familiar. This site and the Liberty Bell are located in the broader Independence National Historical Park.
Lincoln Memorial | Washington, D.C.
In 1963, Rev. Martin Luther King, Jr., and other civil rights leaders gathered near the Lincoln Memorial before the historic March on Washington. One of the largest civil rights rallies in history, it attracted around a quarter of a million people.
Washington Monument | Washington, D.C.
The Washington Monument stands tall in the background of this remarkable aerial view taken at the March for Freedom on Aug. 28, 1963.
Arlington National Cemetery | Virginia
Headstones dot the landscape of the cemetery in this aerial photo taken in 1967. This same year, the body of President John F. Kennedy was moved to its permanent burial site at Arlington National Cemetery, and Apollo 1 astronauts Roger Chaffee and Gus Grissom were interred there, too.
Appomattox Court House | Virginia
An April 1865 photo of the Appomattox Court House near Lynchburg, where General Lee surrendered to General Grant following the Civil War.
Minute Man National Historical Park | Concord, Massachusetts
An undated photo shows the iconic statue of Minute Man National Historical Park, which commemorates the opening battle of the Revolutionary War. The statue's inscription is from Ralph Waldo Emerson's poem "Concord Hymn," and it reads: "By the rude bridge that arched the flood, Their flag to April's breeze unfurled, Here once the embattled farmers stood, And fired the shot heard round the world."
The Statue of Liberty | New York City
A mid-1940s photo shows three women cheekily posing near the Statue of Liberty National Monument.
Ellis Island | New York City
A 1955 aerial view of Ellis Island may be most astounding due to the much smaller Manhattan skyline, but that's not all worth noting. Over the course of its history, beginning in 1892, around 12 million immigrants passed through this renowned immigration station.
Selma to Montgomery National Historic Trail | Alabama
This photo near the Edmund Pettus Bridge was taken in 1975, a decade after the first of three protest marches along a 54-mile route between the two Alabama cities. Martin Luther King, Jr.'s widow, Coretta Scott King, is shown in the white coat at center. The 1965 marches helped pass the Voting Rights Act, a major achievement of the civil rights movement.
Related: 29 Destinations That Defined the 1960s
White House | Washington, D.C.
This photo shows the presidential study at a time when it seemed a little more like a cluttered professor's office. It was taken in 1905 when Theodore Roosevelt was president.
Harpers Ferry National Historical Park | West Virginia
Located at the confluence of the Shenandoah and Potomac rivers, Harpers Ferry was the site of an armory and arsenal beginning in the late 1700s and later an industrial center. But it is most famous for being the location of the 1859 John Brown raid when the famed abolitionist led a group of 21 men into the area in an attempt to capture the weapons depot and arm area slaves. The revolt ultimately failed, and Brown was hanged for treason.
Related: 33 Historic National Park Photos for Vintage Views
Betsy Ross House | Philadelphia
A view of the Betsy Ross House in 1960. Ross is widely credited with sewing the first American flag.
Curious to see what it looks like inside the house? You can explore more with these 19 Virtual Tours of Famous Homes.
Booker T. Washington National Monument | Hardy, Virginia
This undated photo shows a reconstruction of a cabin near where Washington's childhood home would have been. Born in 1856, he was an African-American author, speaker, educator, and U.S. presidential advisor who was also an early and influential leader among former slaves and their descendants.
Manassas National Battlefield | Virginia
This 1862 image shows a group of children watching Union cavalrymen watering their horses in the area where two major Civil War battles took place in 1861 and 1862.
USS Arizona Memorial at Pearl Harbor | Hawaii
Shown in 1962, the USS Arizona National Memorial marks the site of the Pearl Harbor attack of Dec. 8, 1941 — also known as the battle that brought America into World War II. More than 2,400 U.S. military personnel and civilians died in the attack, and 19 U.S. Navy ships were destroyed or damaged.
Related: 15 Photos of Awe-Inspiring Memorials and Other Places Honoring Our Vets
Colonial Williamsburg | Virginia
This early 1950s photo depicts two women in period dress reenacting colonial life in the 1700s. Today, Colonial Williamsburg is a living history destination with museums, taverns, shops, gardens, and more.
Related: 31 Historic Places Across America That You Can Tour Virtually
Jamestown Settlement | Virginia
Founded in 1607 as the first English settlement in North America, Jamestown was reconstructed in 1957 and is pictured here around 1965.
Yellowstone National Park | Wyoming
In 1955, a family watched and filmed Tower Fall in Yellowstone National Park. With around half of the world's geothermal features, the area became the world's first national park in 1872. Since then, more than 400 sites have been added to the National Park Service.
Related: Stunning Photos of Every National Park in America
Lincoln Home National Historic Site | Springfield, Illinois
This undated photo shows the Prairie State home that President Abraham Lincoln lived in with his family for 17 years prior to taking office in 1861.
Fort McHenry | Baltimore
In mid-September 1814, American troops defended the coast against a British invasion at Fort McHenry in the Battle of Baltimore. In this circa 1920 photo, cannons point toward the sea with the bronze monument of Col. George Armistead in the background. The battle inspired Francis Scott Key's "The Star-Spangled Banner."
Mount Vernon | Virginia
This photo of George Washington's residence, taken around 1930, shows the estate's home and veranda.
National Mall | Washington, D.C.
In this undated photo, a boy tries his luck fishing at the National Mall. Though it's still possible to fish around the National Mall, there are now consumption advisories.
Gettysburg National Military Park | Pennsylvania
The Pennsylvania Monument, left, and the First Minnesota Infantry Regiment Monument are shown at Gettysburg National Military Park around 1960. The site marked a turning point in the Civil War with a Union victory that brought General Robert E. Lee's second northern invasion to its knees.
Women's Rights National Historical Park | New York
This undated photo shows the Elizabeth Cady Stanton House, located in the Seneca Falls-based Women's Rights National Historical Park with a few other structures critical to the women's suffrage movement. Here's Stanton raised seven children while fighting for women's rights. She called it the "Center of the Rebellion."
Mount Rushmore National Memorial | South Dakota
This 1932 photo shows American artist and sculptor Gutzon Borglum and another man inspecting work on the face of George Washington at Mount Rushmore. The national memorial opened on October 31, 1941
U.S. Air Force Academy | Colorado
An undated photo shows cadets at the U.S. Air Force Academy in Colorado Springs, Colorado, celebrating their graduation ceremony. The academy was established in 1954 with the slogan: "Integrity first, Service before self, Excellence in all we do."
Mark Twain House and Museum | Connecticut
Two boys admire a bust of Mark Twain — aka Samuel Clemens — at the Mark Twain House & Museum in Hartford in 1955. Twain's novels are thought to have captured much of the American experience, with social commentary critical of practices like slavery, class relations, and more.
Cape Canaveral Air Force Station | Florida
This July 1969 photo shows Apollo 11 taking off from Cape Canaveral on its way to the Moon.
Bunker Hill | Charlestown | Massachusetts
A late 19th-century photo shows Bunker Hill more than 100 years after the June 17, 1775 battle fought there in the early stages of the American Revolutionary War.
Source: Read Full Article