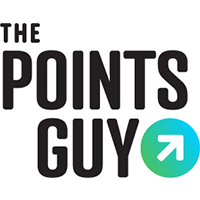 Quite simply, the Airbus A320 has eaten the Boeing 737 for lunch.
Originally launched as a competitor to the ubiquitous Boeing 737, the A320 has outsold the 737 since its launch. It's also an excellent contribution to aviation in its own right, being the first fly-by-wire, or non-manually controlled, aircraft. It also has wingtip fences to reduce the effects of vortices (drag on the wings) as standard equipment. This popular plane has been tough competition for Boeing, and generally helped keep airline ticket prices lower via lower costs overall. Viva la competition.
For the latest travel news, deals and points and miles tips, sign up for our daily newsletter.
In addition, the A320 is a family of aircraft like no other. A pilot that is type-rated (certified) on one of the members of the family can go smaller (to the Airbus A318) or bigger (to the A321XLR) with only minimal differences in training. That's a significant cost savings for airlines.
Related: Why I prefer an A320 to a Boeing 737
Airbus A320 aircraft are notoriously hard to differentiate, particularly because many of the variants have been retrofitted with "sharklets," as Airbus calls its distinctive wingtip design. Now, the simplest way is to count the emergency exits, and even that isn't easy. We'll talk about this more below.
Make sure it's an Airbus
It can be hard to differentiate between a Boeing 737 and an Airbus A320-family aircraft; they serve the same purpose. Here's the biggest clue: The nose of the Airbus A320 family is quite bulbous compared to the much pointier Boeing 737.
Related: Boeing or Airbus: Which do pilots prefer?
The variants
The A320 is a family. Here are the members:
A318
A319
A320

A320ceo
A320neo
A321

A321ceo
A321neo

A321LR
A321XLR

Nowadays, the key difference is the engine. The "ceo" refers to the current engine option and the "neo" refers to the new engine option. These changes, however, are not readily apparent to an airplane spotter. The -neo plane engines are larger in size, and have a small plate at the back of the nacelle. All -neo planes have sharklets, but some -ceo planes have been retrofitted with sharklets.

Wingtip fences and sharklets

Video: Boeing 737 Max will return to skies with paying US passengers Tuesday (NBC News)

Nashville mayor: 'The spirit of our city cannot be broken'

NBC News


Trump threatens to derail Covid relief deal

NBC News


Biden assures his Covid relief plan will include more stimulus checks

NBC News


Biden administration faces hurdles to rejoining Iran deal

NBC News


Trump hijacks pardon process; creates system for personal favors, special access

NBC News


Coronavirus: hospitals struggle with surge amid holiday travel

NBC News


Trump pardons George Papadoupolos and former congressmen Duncan Hunter, Chris Collins

NBC News


Trump threatens to veto COVID-19 relief bill, issues controversial pardons

NBC News


Travel hits holiday season high amid crowded hospitals, winter storm

NBC News


Trump blindsides GOP with demand for more Covid relief aid

NBC News


Voting machine companies threaten right-wing media companies with legal action

NBC News


Anjanette Young on wrongful police house raid: 'They didn't care about what was happening to me'

NBC News


Trump discussed naming Sidney Powell special counsel

NBC News


Congress easily passes $2.3 trillion relief and funding bill

NBC News


Fmr. Rep Hill: No plans to run for office, but 'Literally everything has been exposed, including my naked pictures, not through my choice'

NBC News


Marking 10th anniversary of Don't Ask, Don't Tell repeal

NBC News



Nashville mayor: 'The spirit of our city cannot be broken'
Nashville, Tenn., Mayor John Cooper said the Christmas morning explosion that rocked an area of the city caused catastrophic damage and committed to rebuilding. Cooper also called for the perpetrators to be brought to justice and praised the bravery of the responding officers who worked to clear the area in advance of the blast.


NBC News



Trump threatens to derail Covid relief deal
In a video released Tuesday, President Trump blasted the $900 billion Covid-19 relief package, demanding Congress increase stimulus checks to $2,000.


NBC News



Biden assures his Covid relief plan will include more stimulus checks
President-elect Joe Biden was asked about what he would propose for his coronavirus relief plan when he is in office. He discussed more stimulus checks, funding for vaccine distribution and support for those who are unemployed.


NBC News


The A320 was the first commercial aircraft to feature wingtip fences, which reduce wingtip vortices. Nowadays, however, the A320 family (including the A319, A320 and A321) come new with the sharklets or can be retrofitted to add them. Accordingly, the presence of sharklets itself doesn't help identify which plane in the family you're looking at  — but if you spot wingtip fences, the aircraft is definitely in the A320 family.

That plane? Probably not an A318

Meet G-EUNA, @british_airways' very special all-biz plane flying exclusively between London City and JFK as BA 1. 32 seats onboard, but only 18 are booked today! Also special in that I'm shooting this review exclusively with the @samsungmobile GS9+. It's… https://t.co/xeoOiuNTju pic.twitter.com/zz28mWb48c

— Zach Honig (@ZachHonig) March 9, 2018

The Airbus A318 is a small, short and stubby little thing. It has few operators nowadays — Air France is the largest, with a little more than a dozen units. Chances are, then, if you spot an Airbus, it's not an A318. That is, unless it's the one operated by British Airways, which used to fly exclusively between London City Airport (LCY) and New York -JFK in an all-business-class configuration. Those flights were suspended in March of 2020 because of a collapse of demand due to COVID-19. It is unlikely the plane will return to service.

So, generally, you can eliminate the A318 from your plane-spotting mind.

All about the emergency exits

Spotting the differences among members of the A320 family requires paying close attention to detail. After all, this aircraft family was specifically designed to look uniform, whether it's the smallest model (the A318) or the largest (the A321XLR).

First, the A318 and A319 only have one over-wing exit door. And because you're not likely seeing an A318, that means you've found an A319, a very common aircraft in the U.S.

The A320 is the easiest to spot: It has two over-wing emergency exit doors. (That's not what the "2" stands for in A320, but that's how I remember it.) The A321 confuses matters a bit. Older A321s have four exit doors spread out evenly on the fuselage, but the new A321neo has two emergency exits over the wing, just like the A320. The A321-200 is the aircraft that American Airlines uses to fly passengers from JFK to LAX these days — about the maximum you'd want to fly in a cramped twinjet with one aisle.

Related: Review of AA A321-200 transcon 

Confusing as this may be, the emergency exits are the best way to differentiate the planes.

The A321LR and A321XLR

The A321neo also comes in two longer and longer-range variants, the A321LR and the A321XLR — and both have yet to be delivered to any U.S. airline. The LR is the aircraft that JetBlue has selected for its inaugural London service. American Airlines ordered 50 A321XLRs for service from the East Coast to Europe. It'll be cramped, unless they operate it as an all-business-class configuration. The planes are likely to sport the "raccoon" motif for the cockpit windows, have sharklets and be quite a bit longer than the A320.

Related: Airbus launches A321XLR 

The nickname

The Boeing 737 sports a unique nickname. Called FLUF, or the "fat little ugly f*cker," the moniker has been around almost as long as the aircraft itself.

The Airbus family, on the other hand, has remained nickname-free so far.

Said Chris Brady, who runs the Boeing 737 Technical Site and is type-rated on the A320 family: "I haven't really heard crews use any Airbus nicknames. I think the aircraft is just too bland to have one."

Sad, really.

A318

Stubby
Few operators, so not likely
Wingtip fence

A319

Wingtip fence or sharklets
One emergency exit over the wing
Neo engines have small "plates" on the nacelle

A320

Wingtip fence or sharklets
Two emergency exits over the wing
Neo engines have small "plates" on the nacelle

A321

Wingtip fence or sharklets
Four emergency exits spread evenly across the fuselage
Neo engines have small "plates" on the nacelle

If you want more AvGeek coverage check out our other posts on identifying aircraft in the "wild": How to tell commercial aircraft apart, how to tell Boeing 757s, 767s and 777s apart, how to tell Boeing 747s apart, how to tell Airbus A330s and A340s apart, and how to tell A350s and 787s apart.

Additional reporting by Clint Henderson.

Featured image by Alberto Riva/The Points Guy.

SPONSORED: With states reopening, enjoying a meal from a restaurant no longer just means curbside pickup.

And when you do spend on dining, you should use a credit card that will maximize your rewards and potentially even score special discounts. Thanks to temporary card bonuses and changes due to coronavirus, you may even be able to score a meal at your favorite restaurant for free. 

These are the best credit cards for dining out, taking out, and ordering in to maximize every meal purchase.

—

Editorial Disclaimer: Opinions expressed here are the author's alone, not those of any bank, credit card issuer, airlines or hotel chain, and have not been reviewed, approved or otherwise endorsed by any of these entities.

Source: Read Full Article