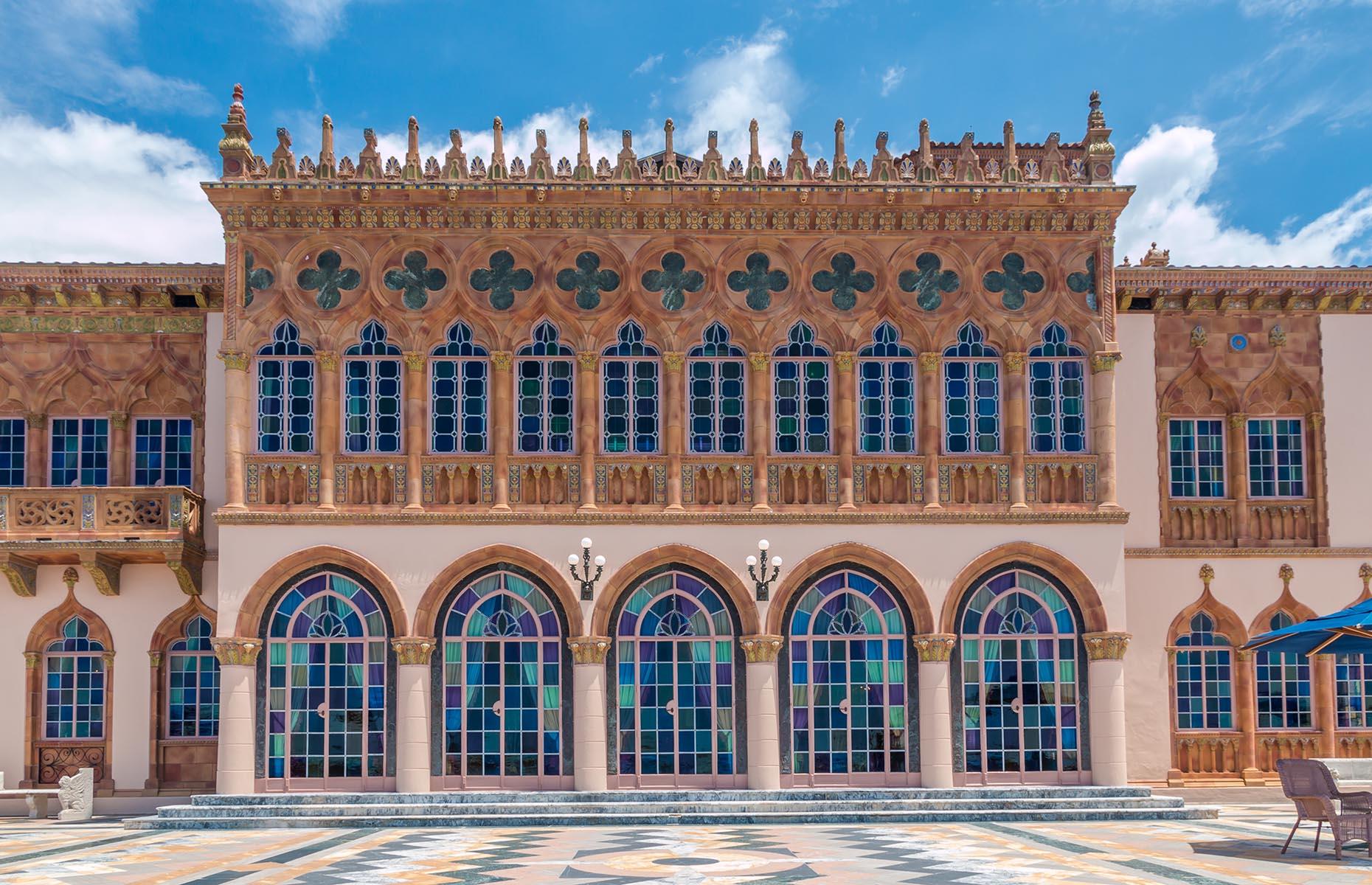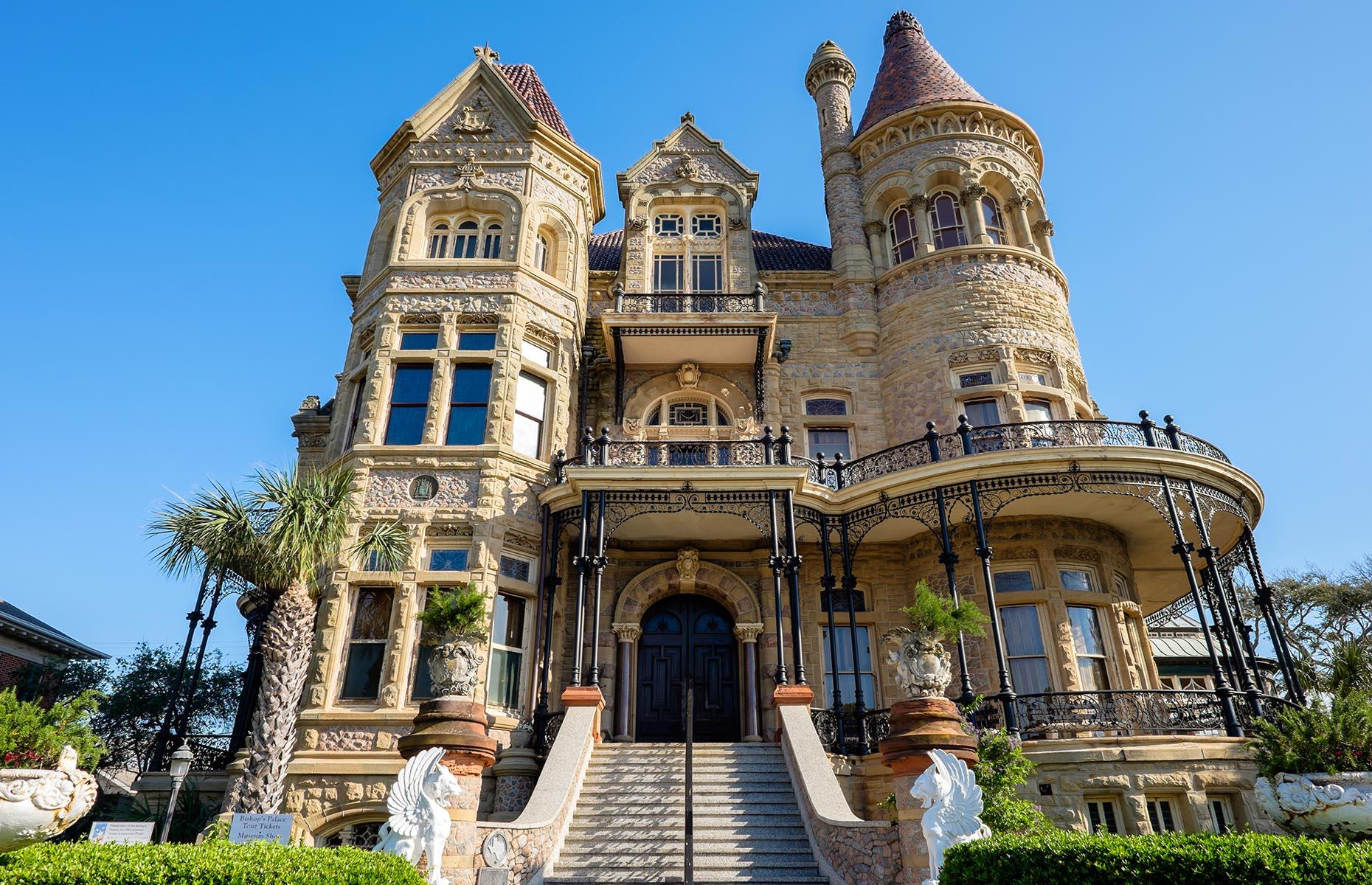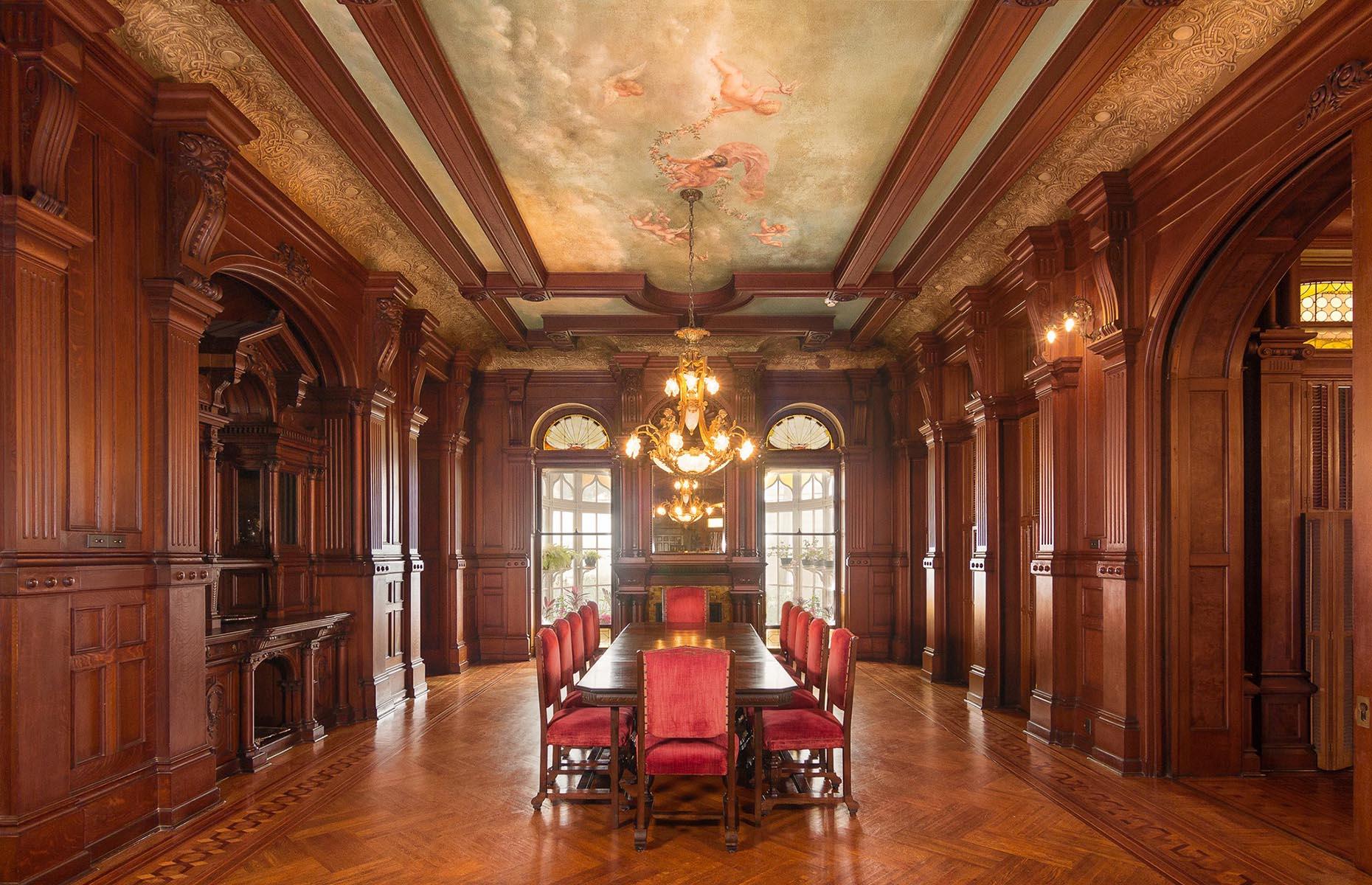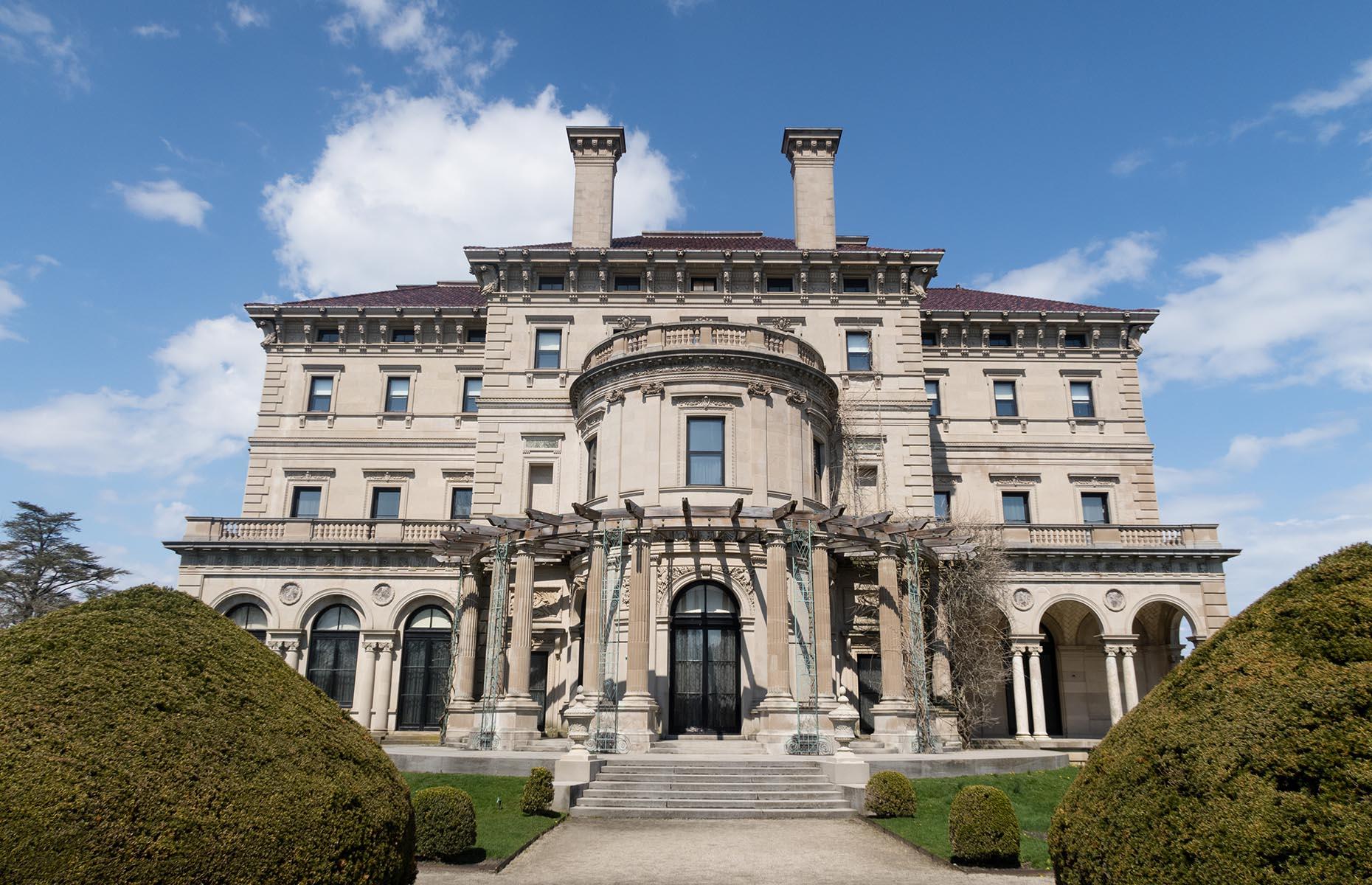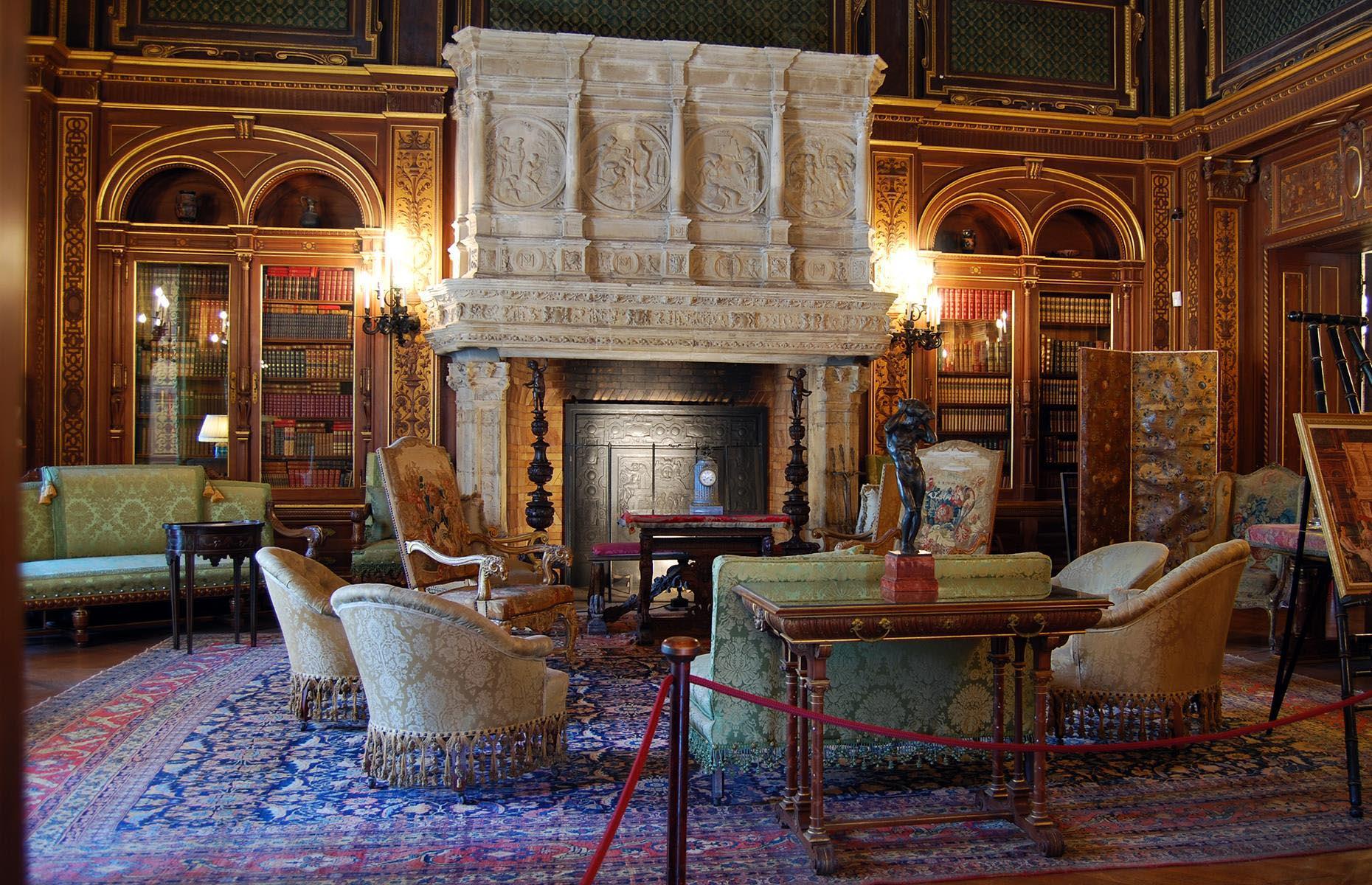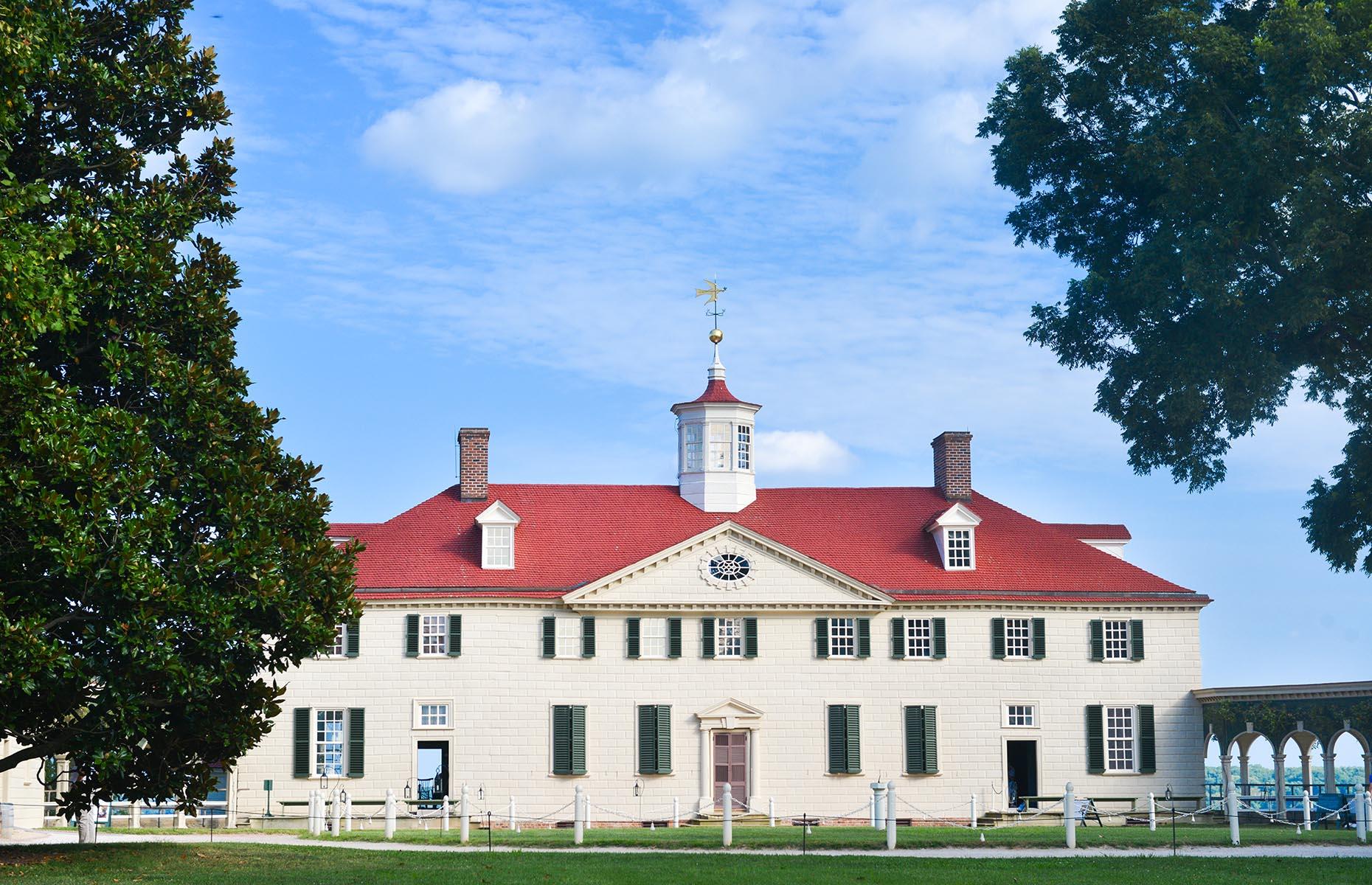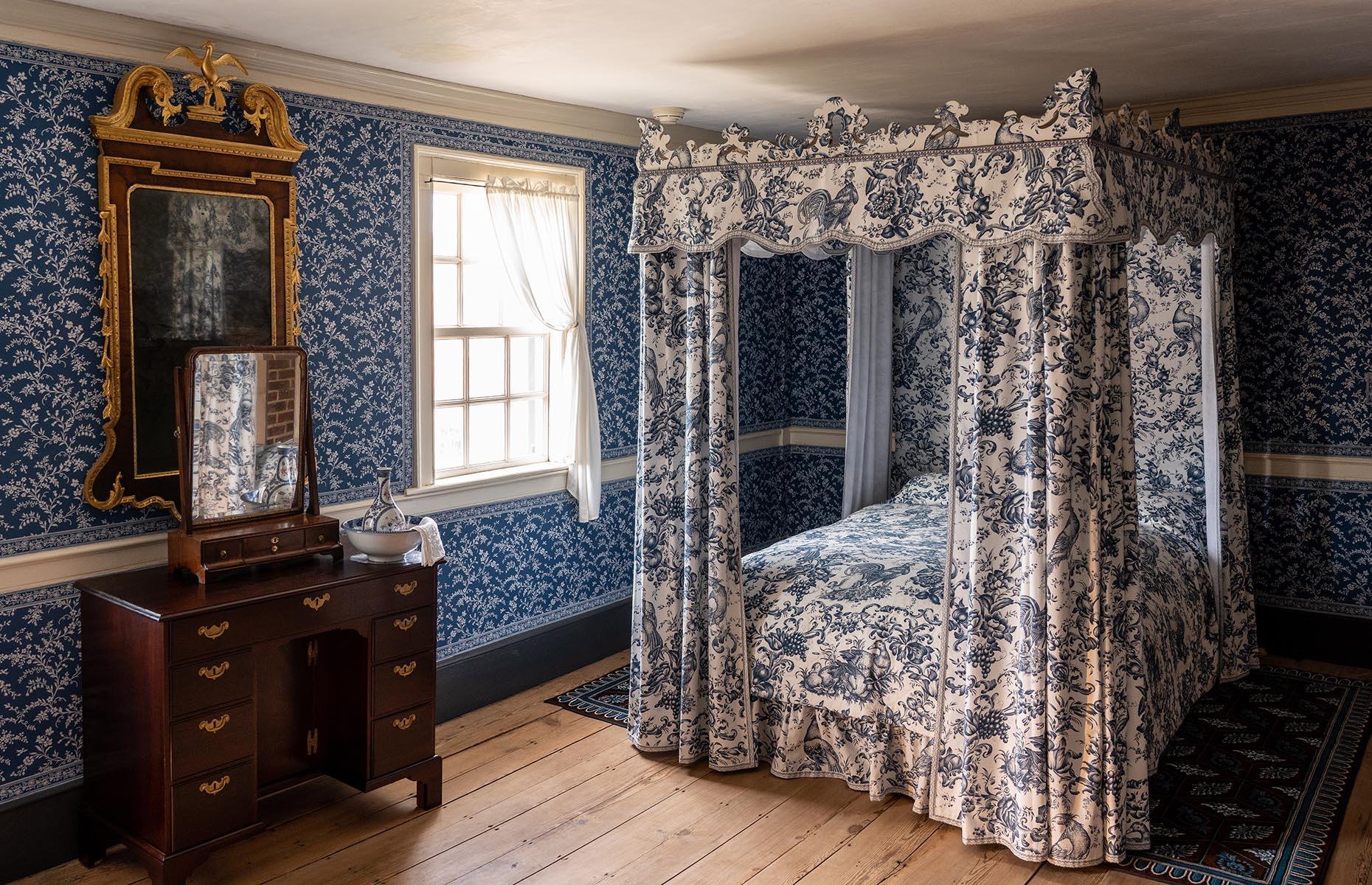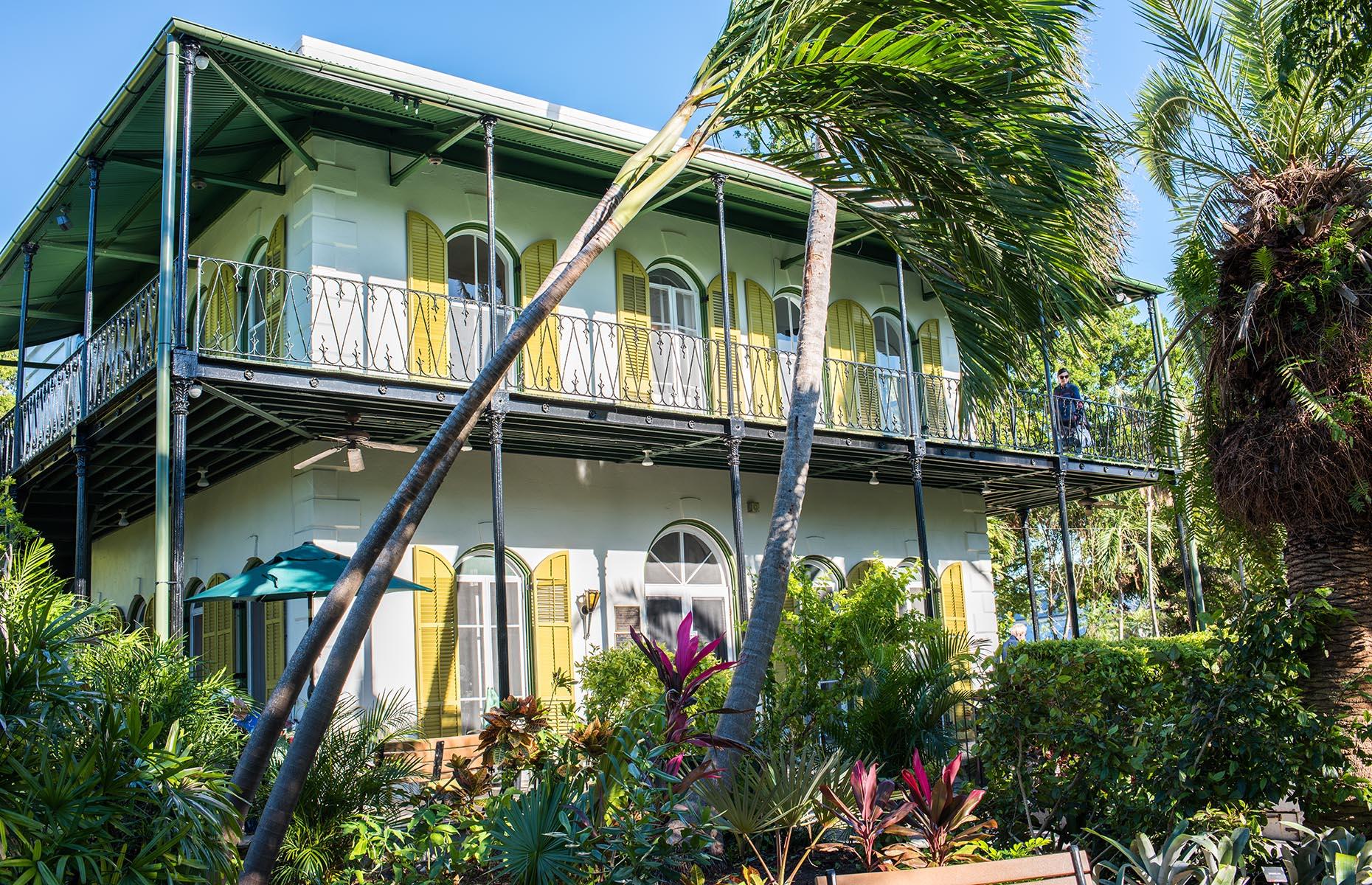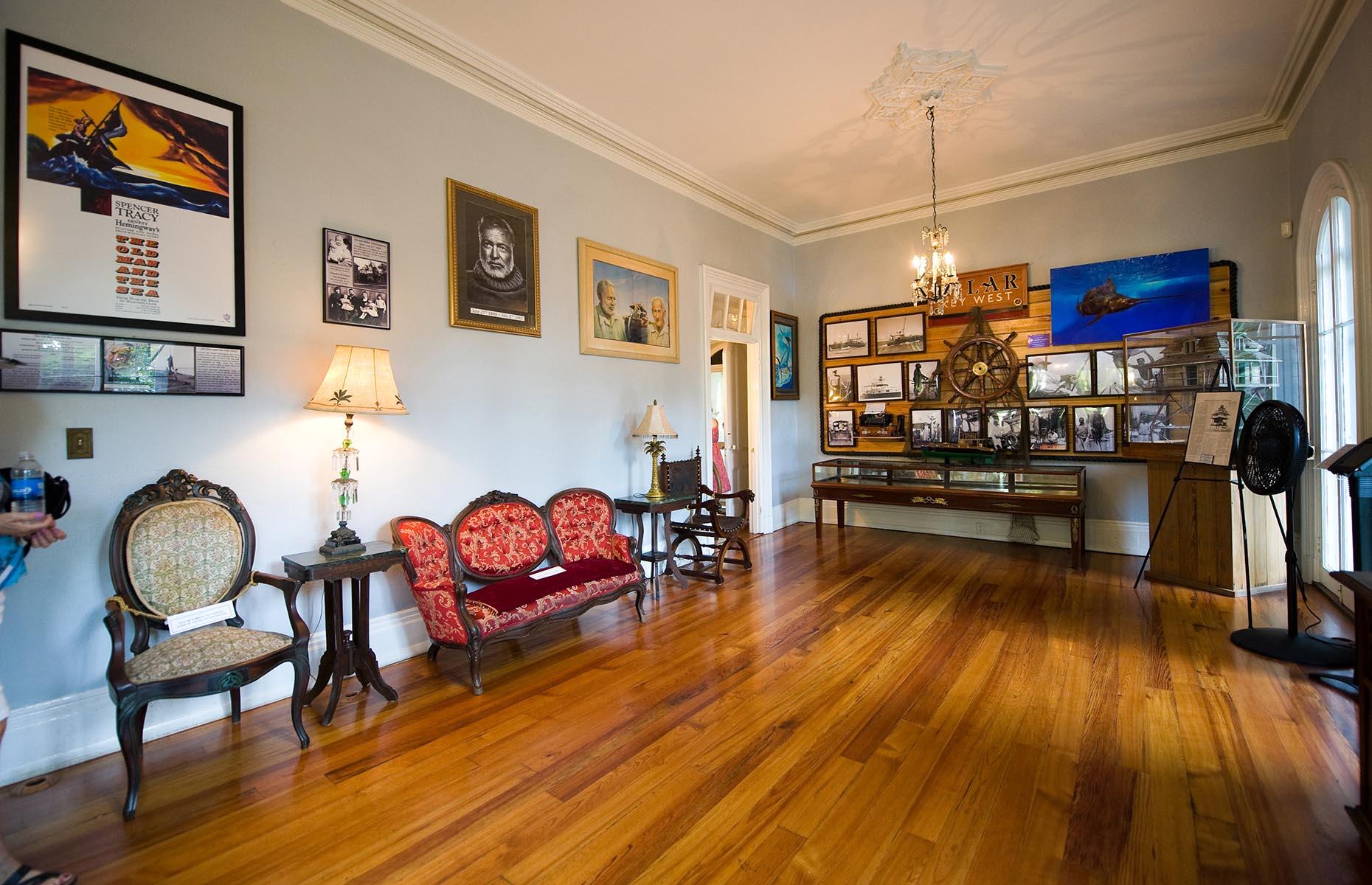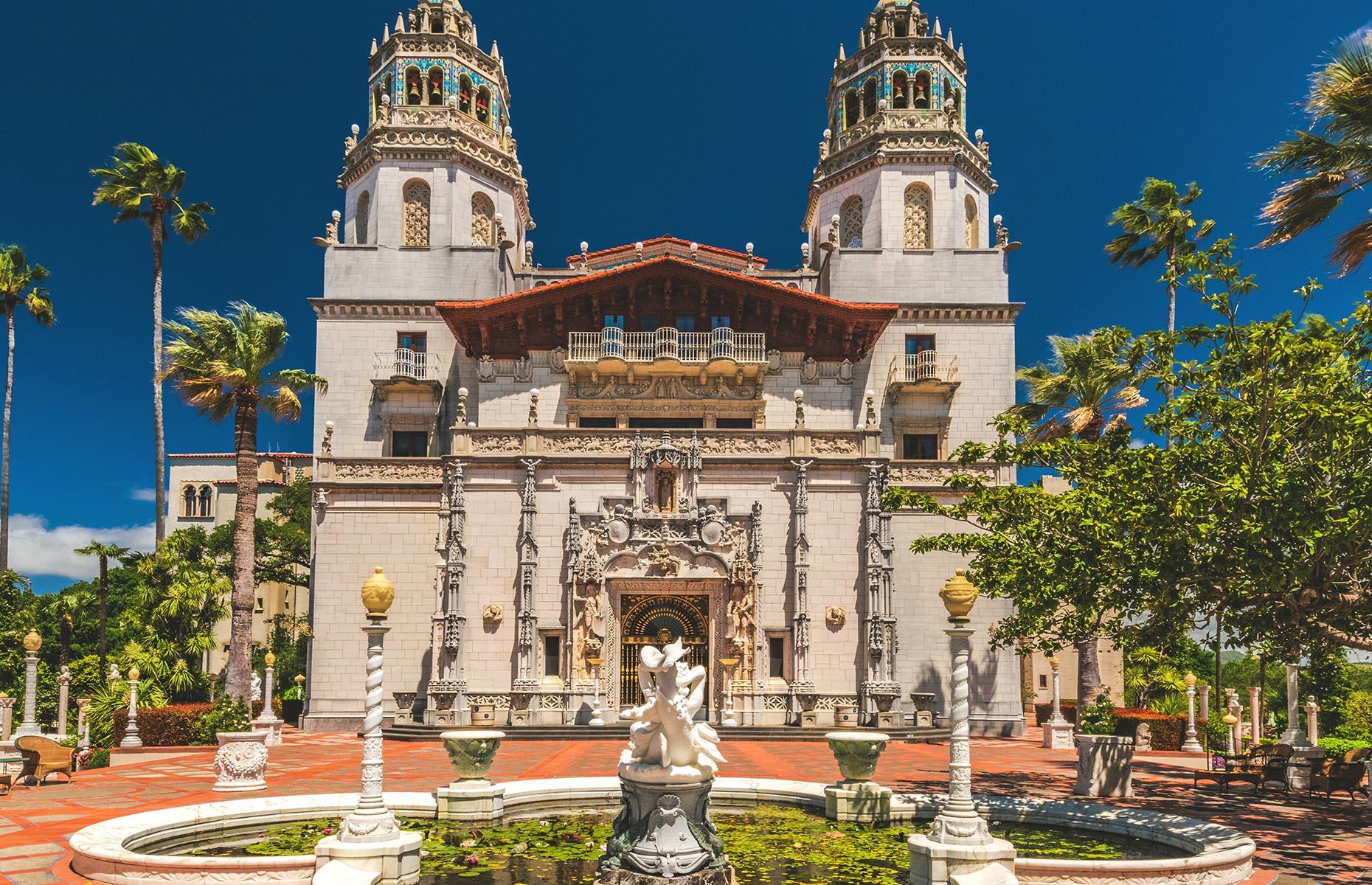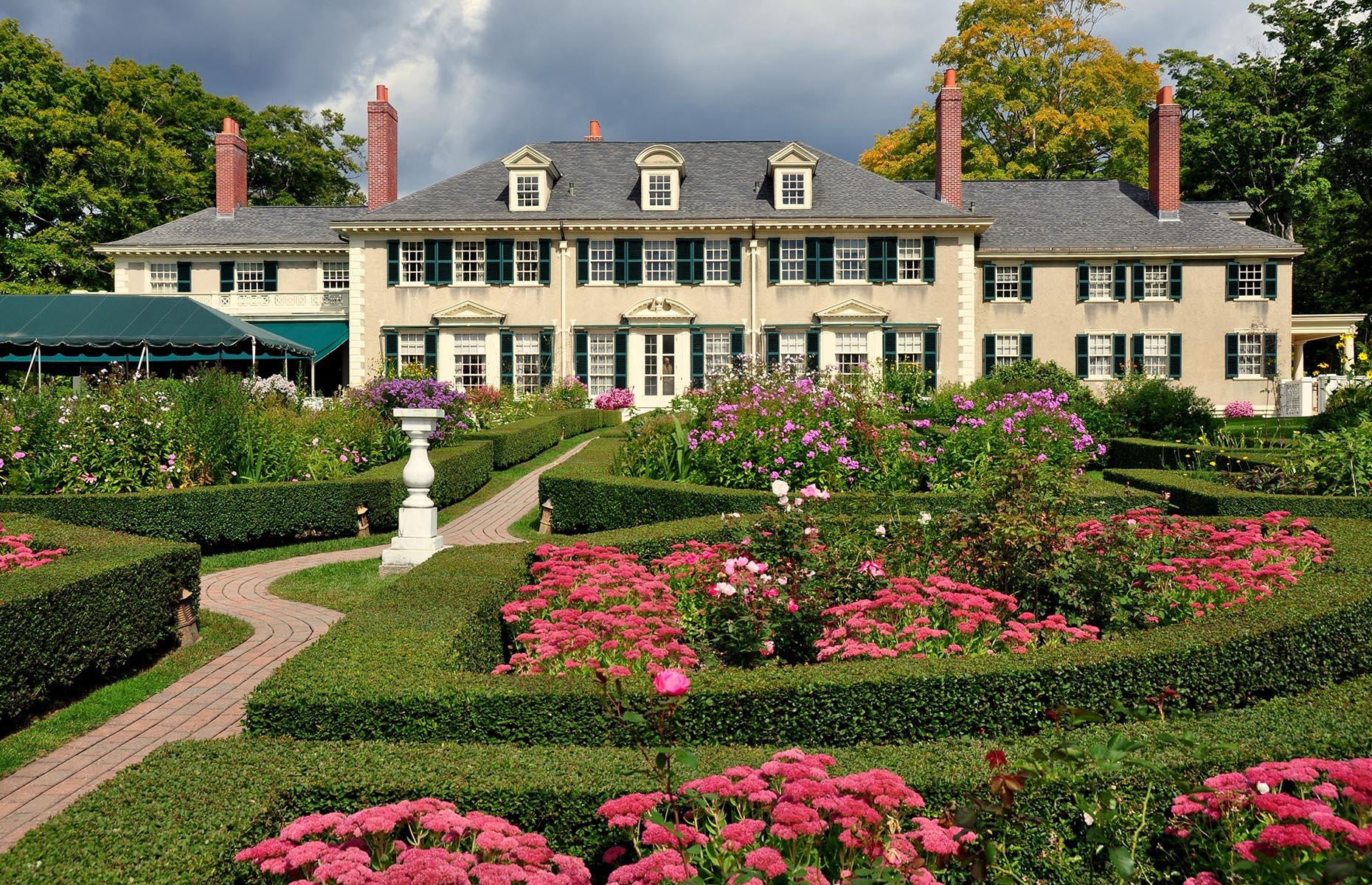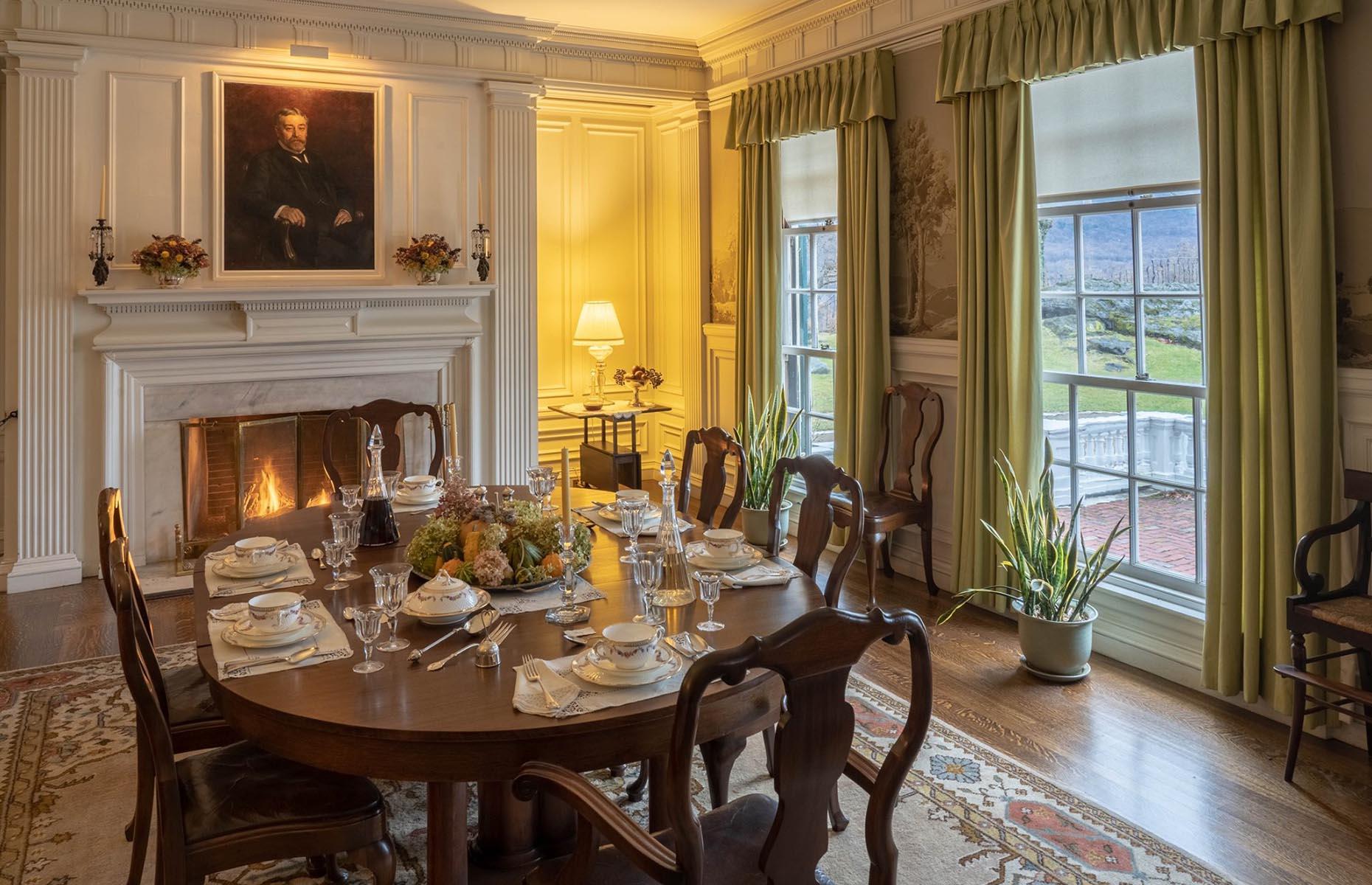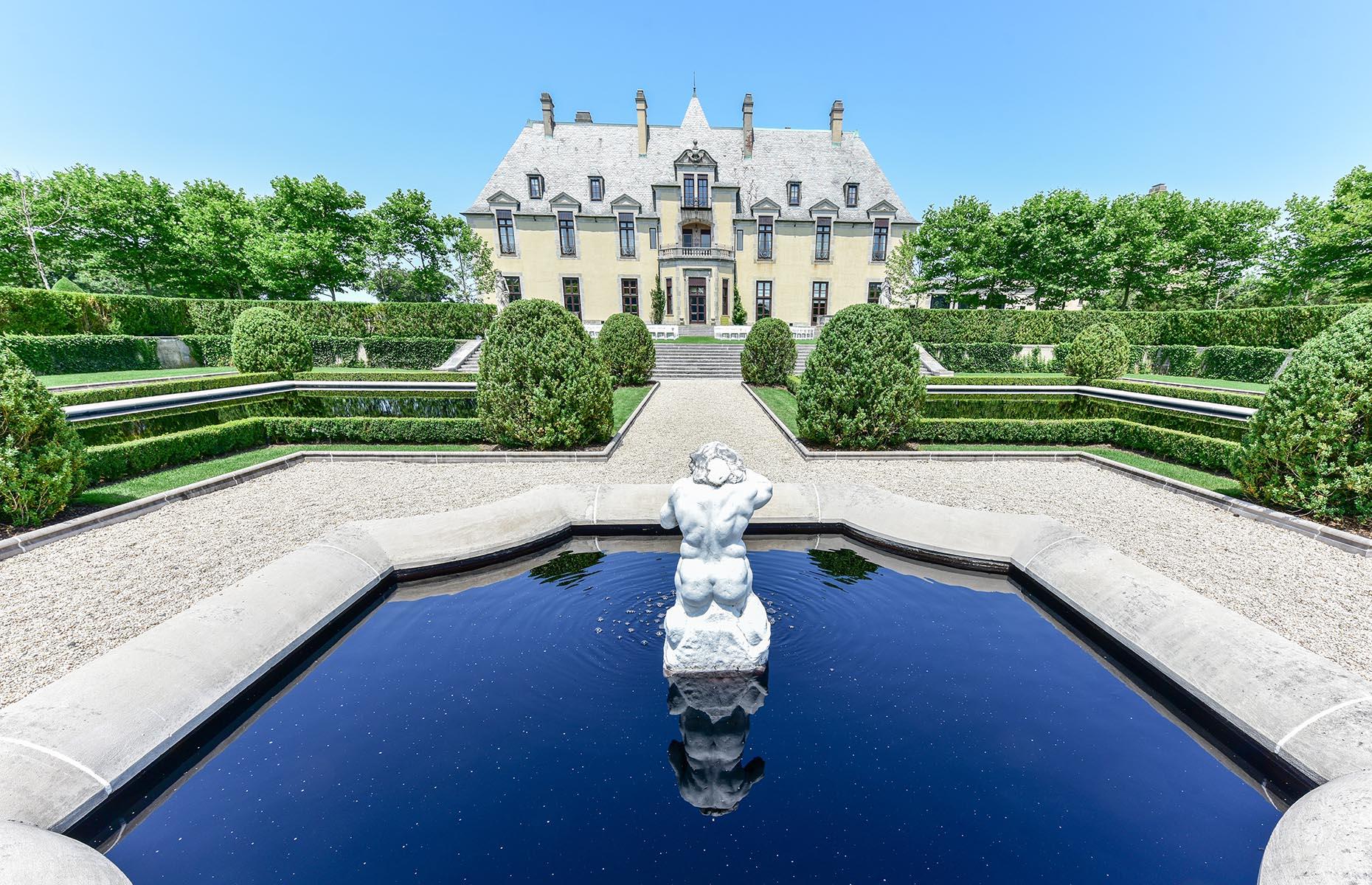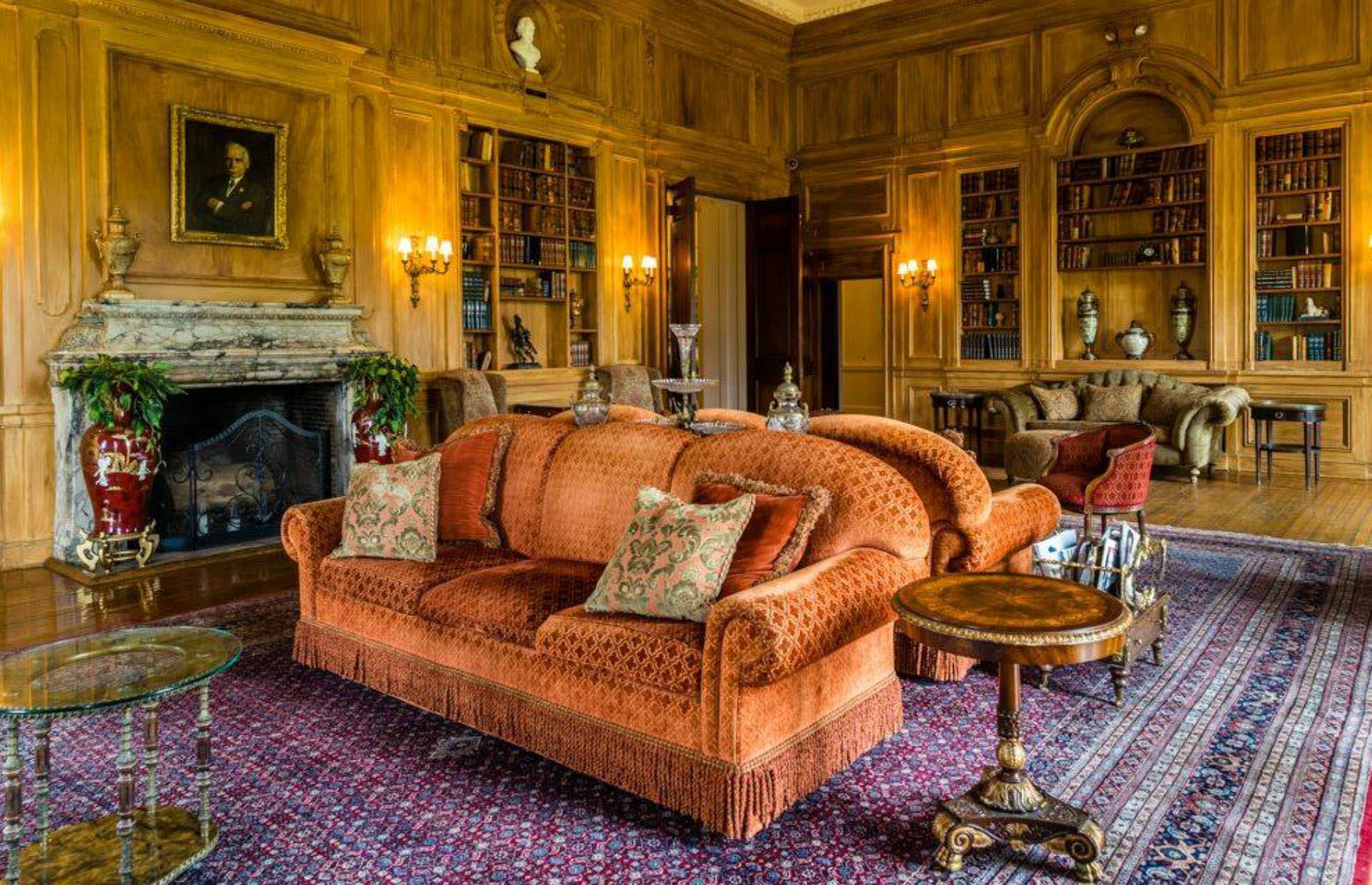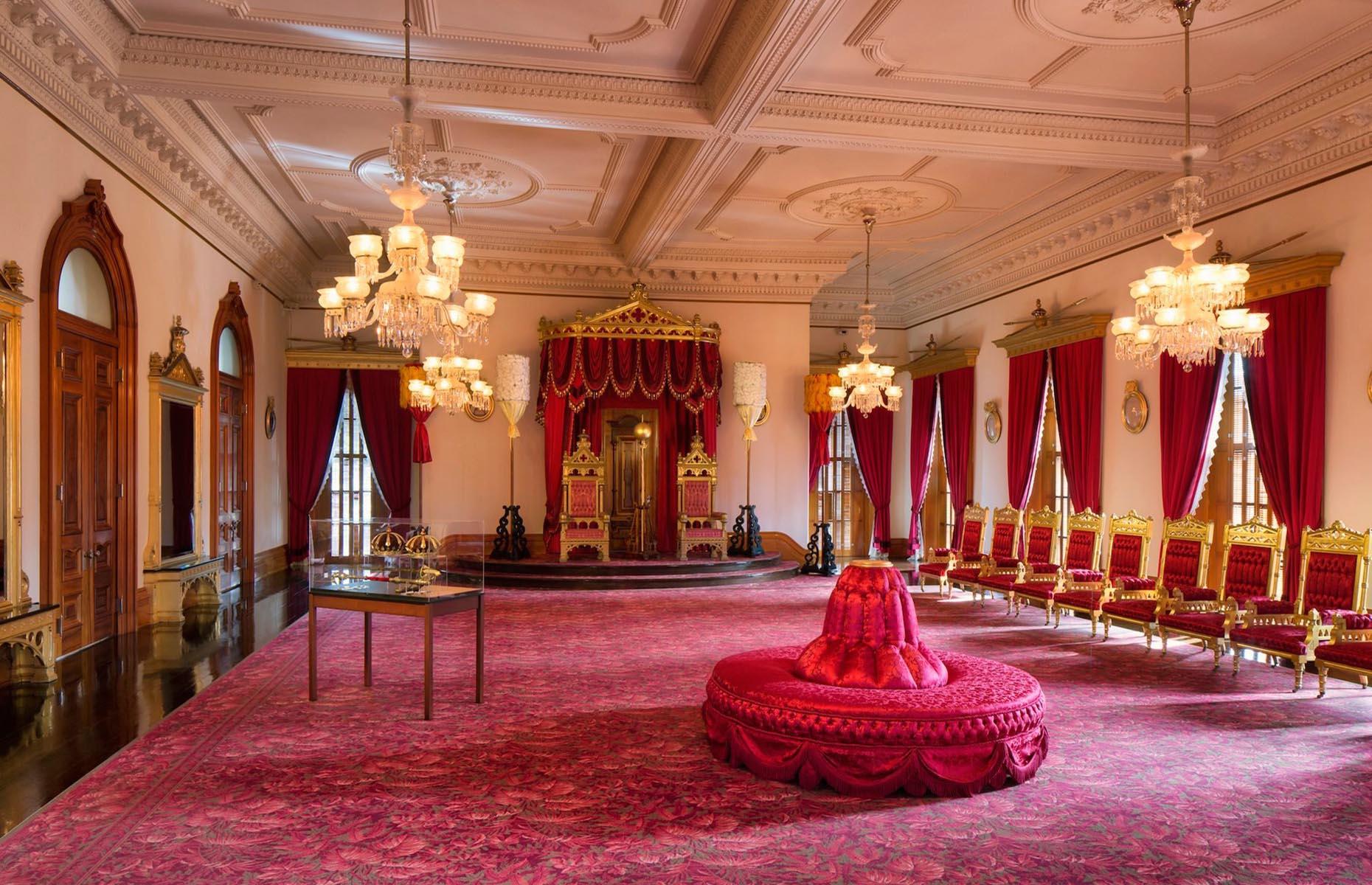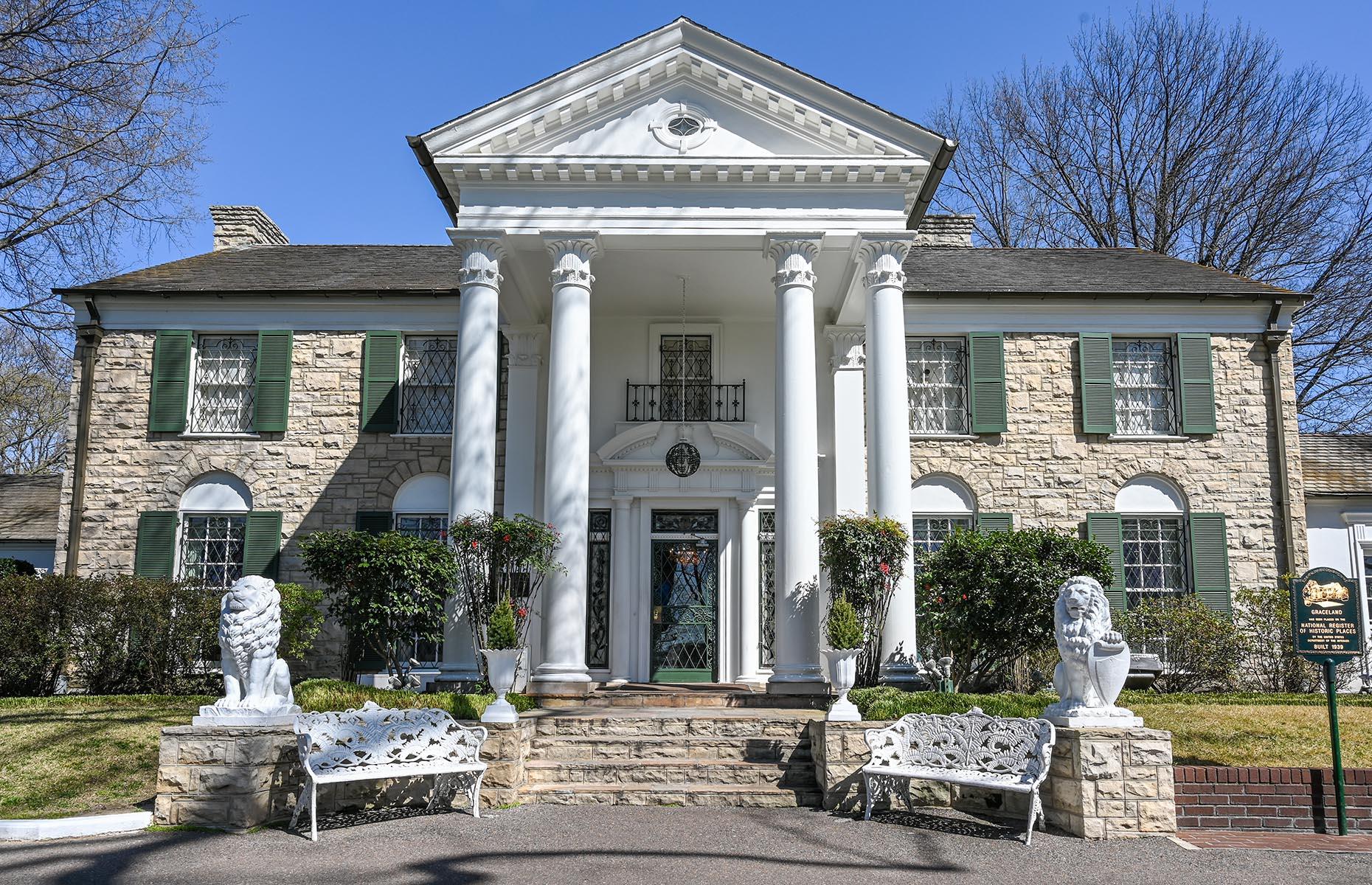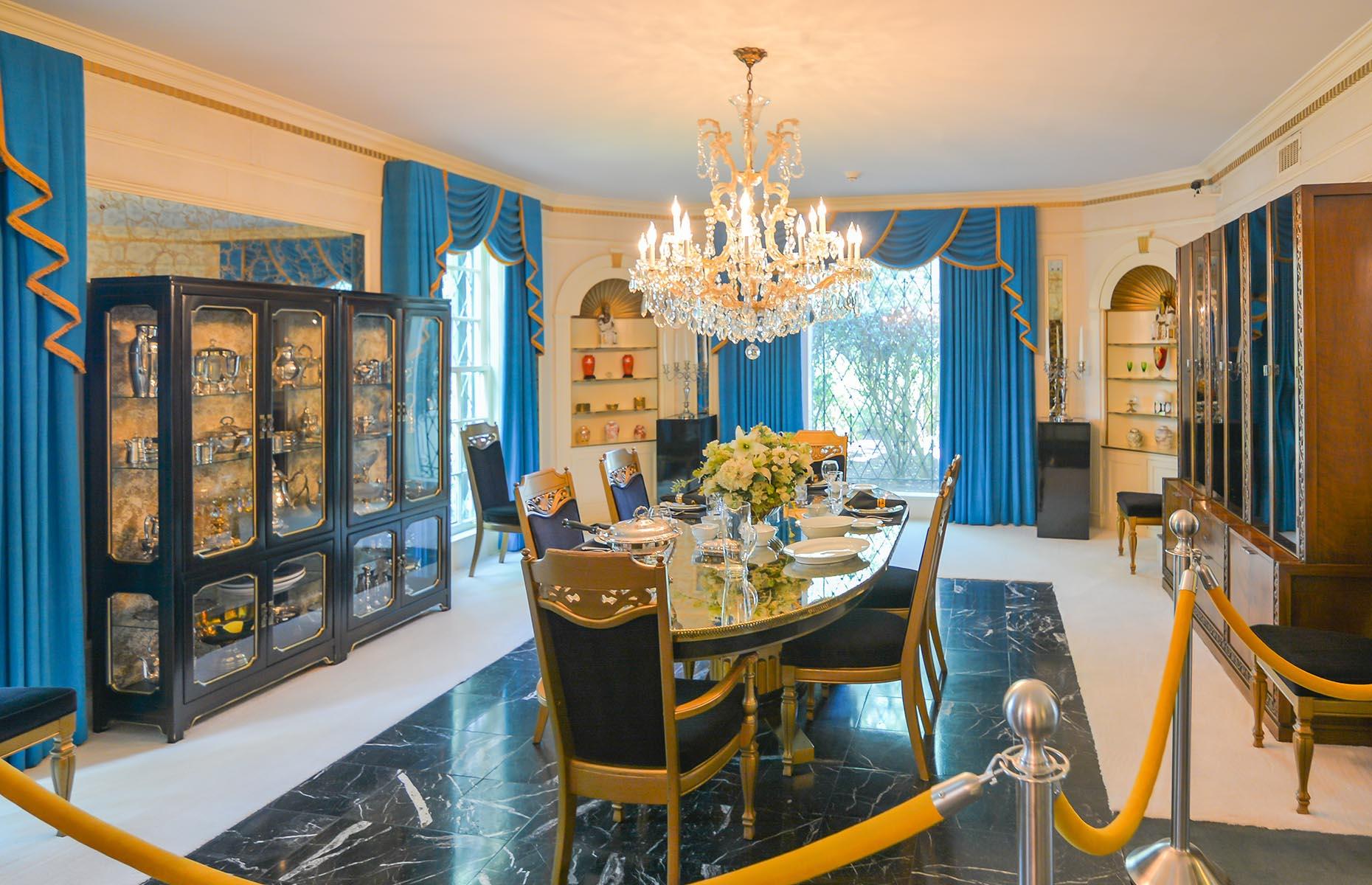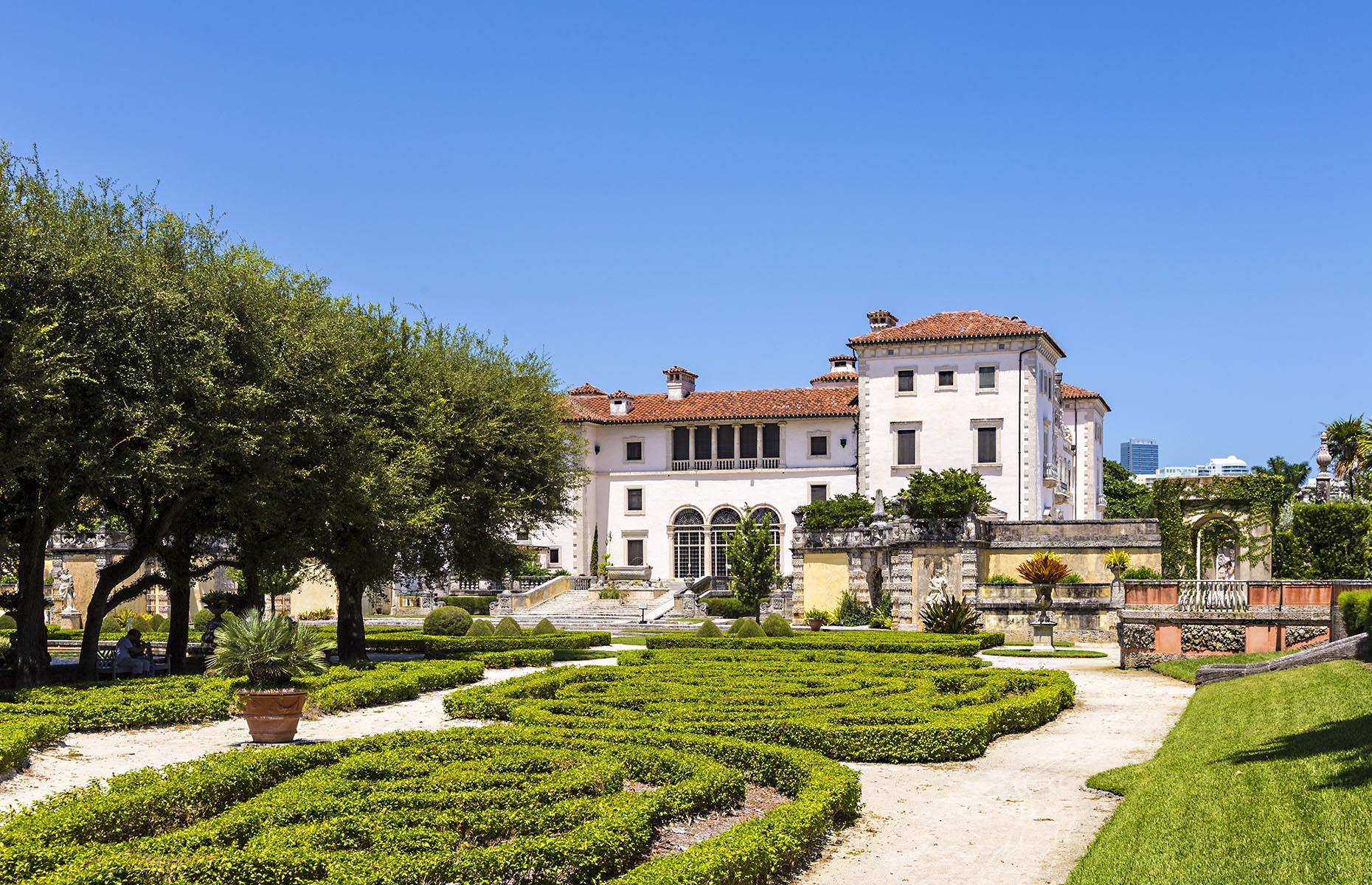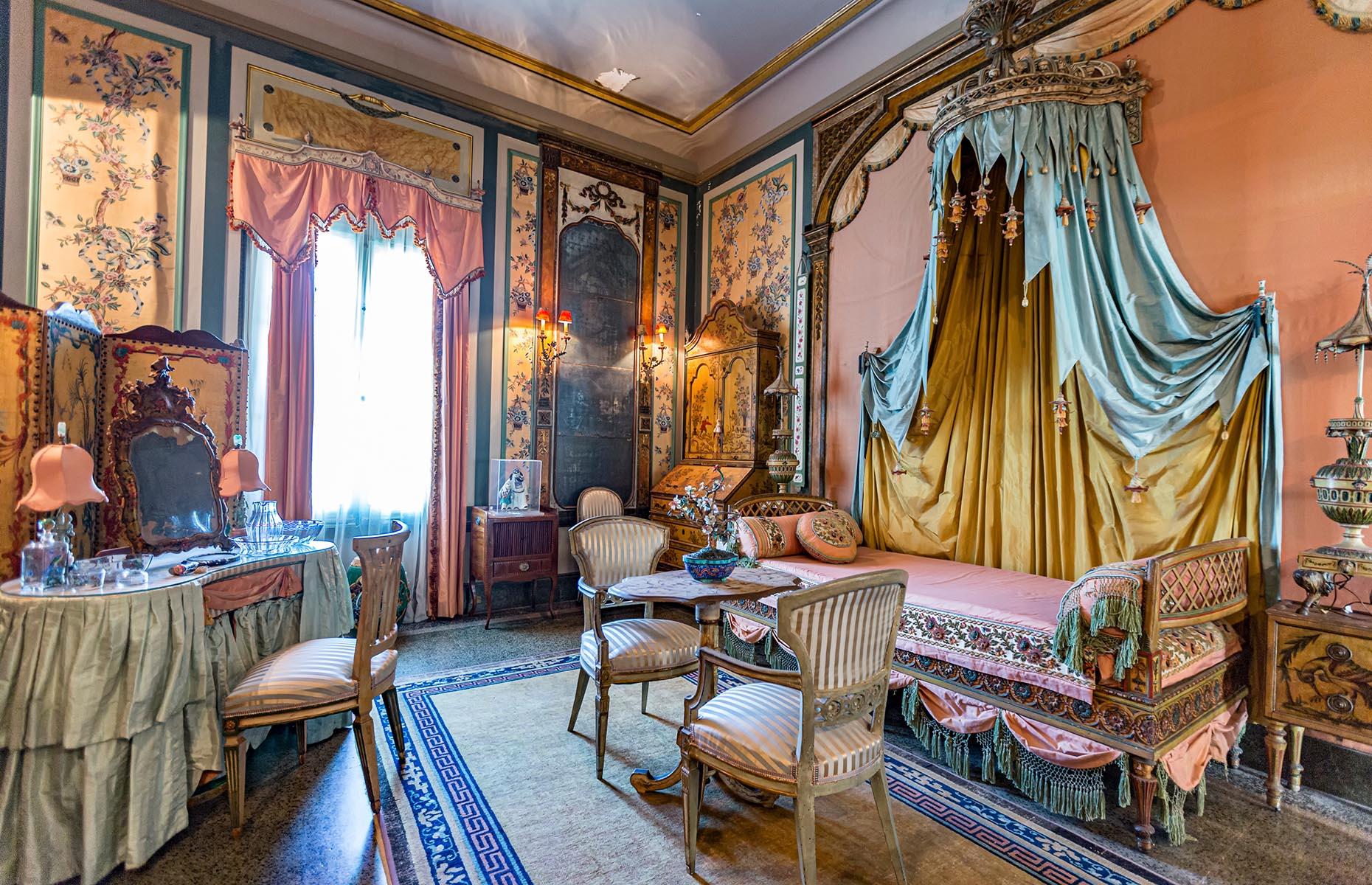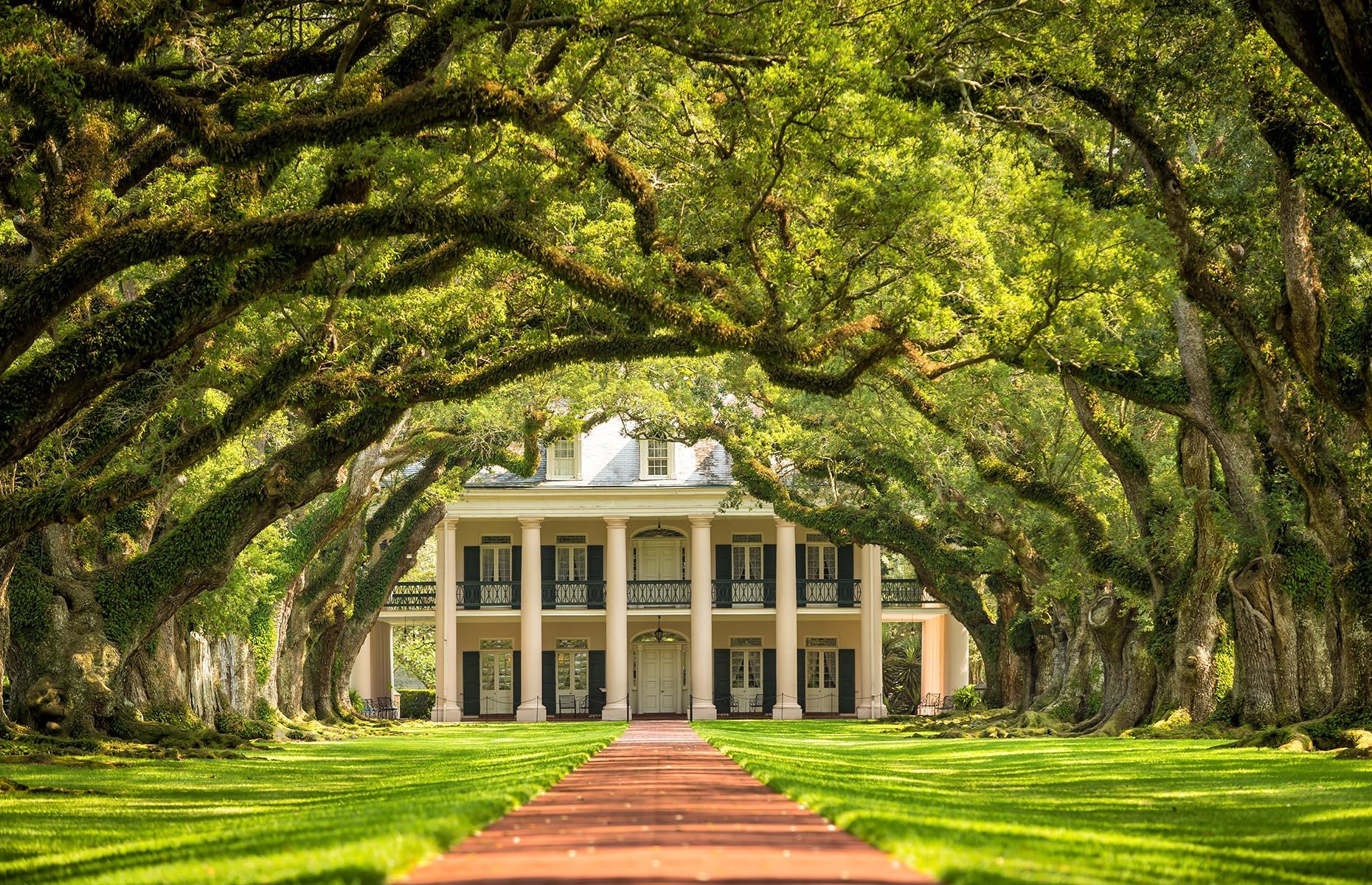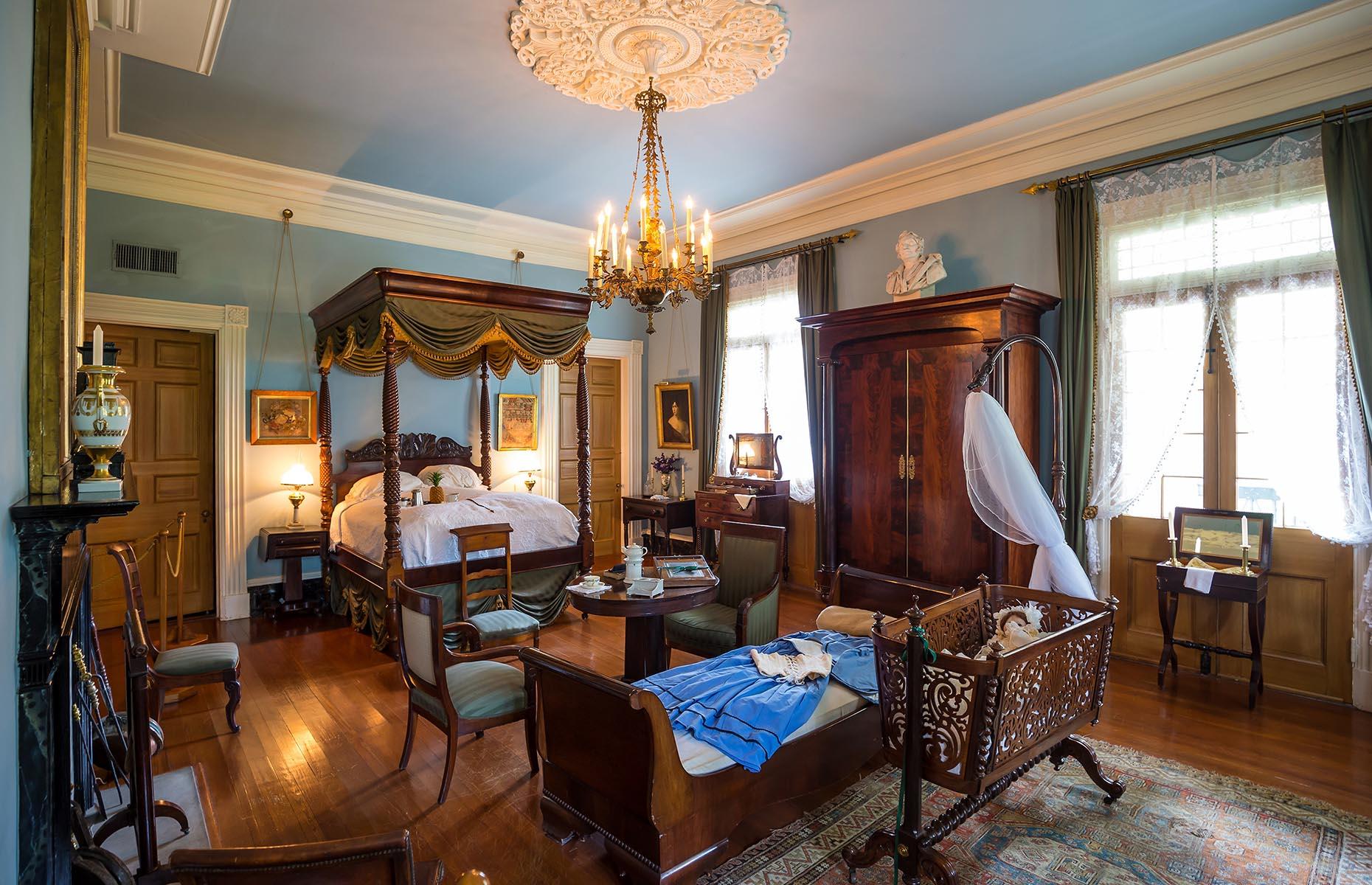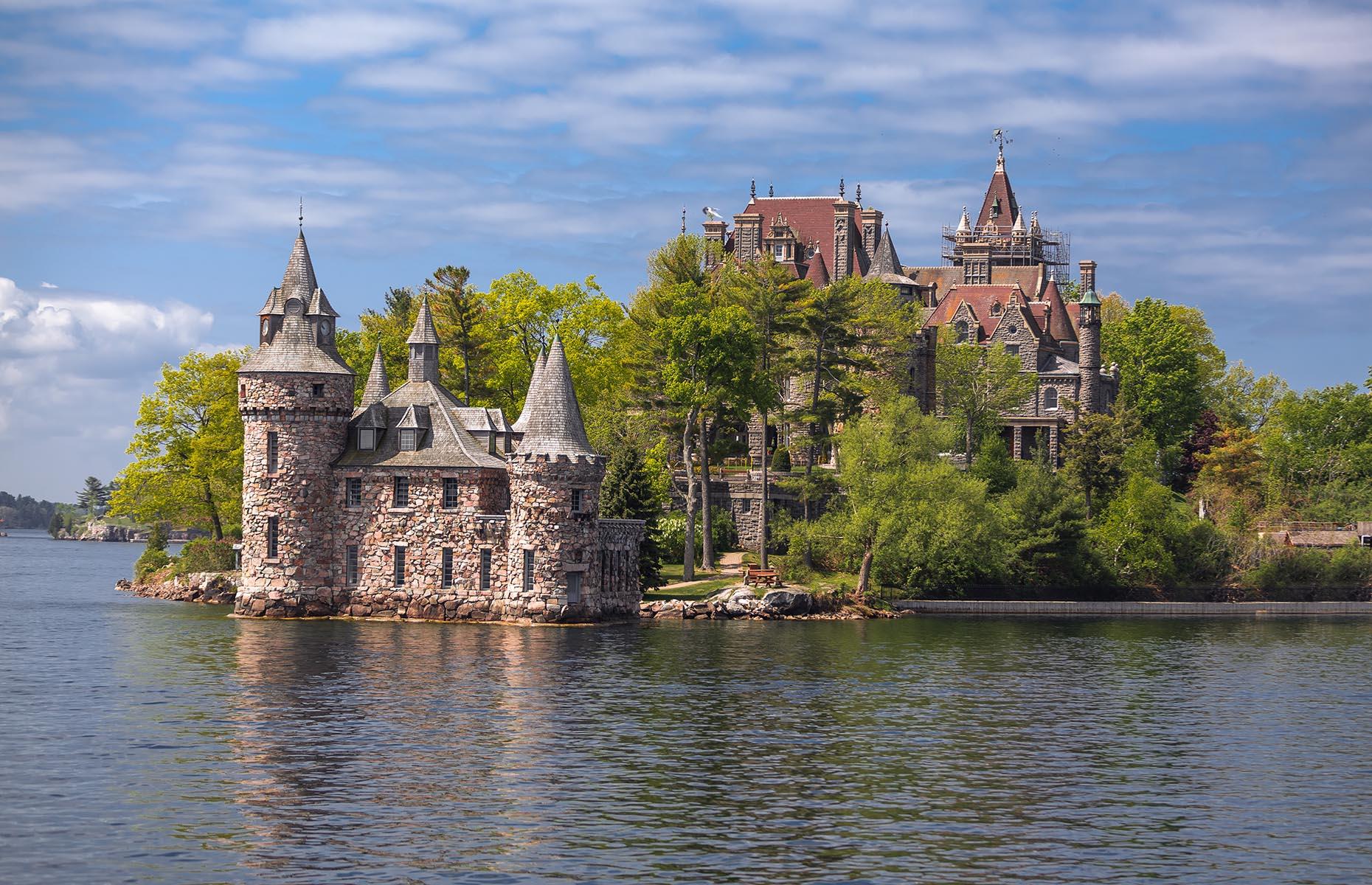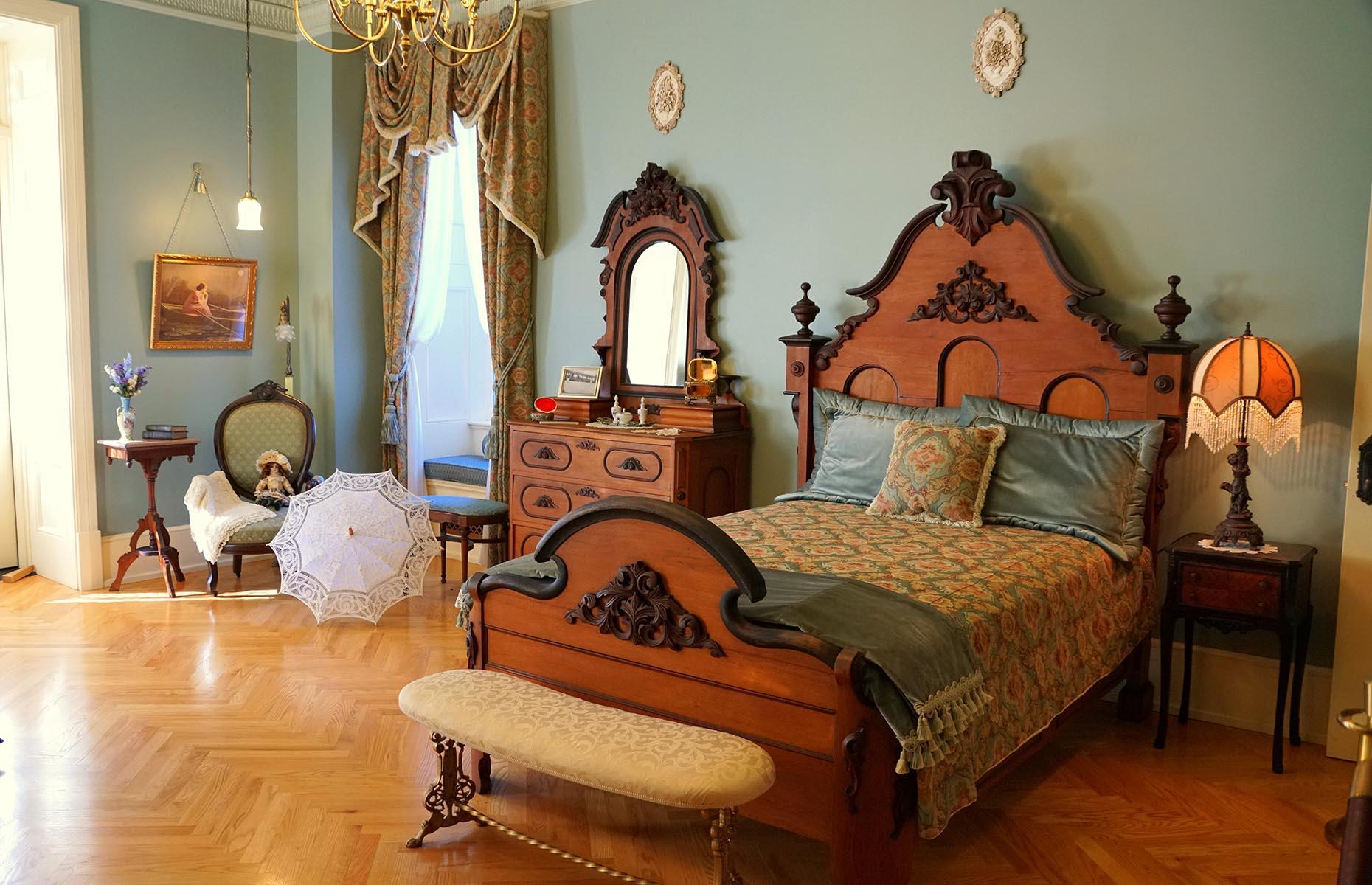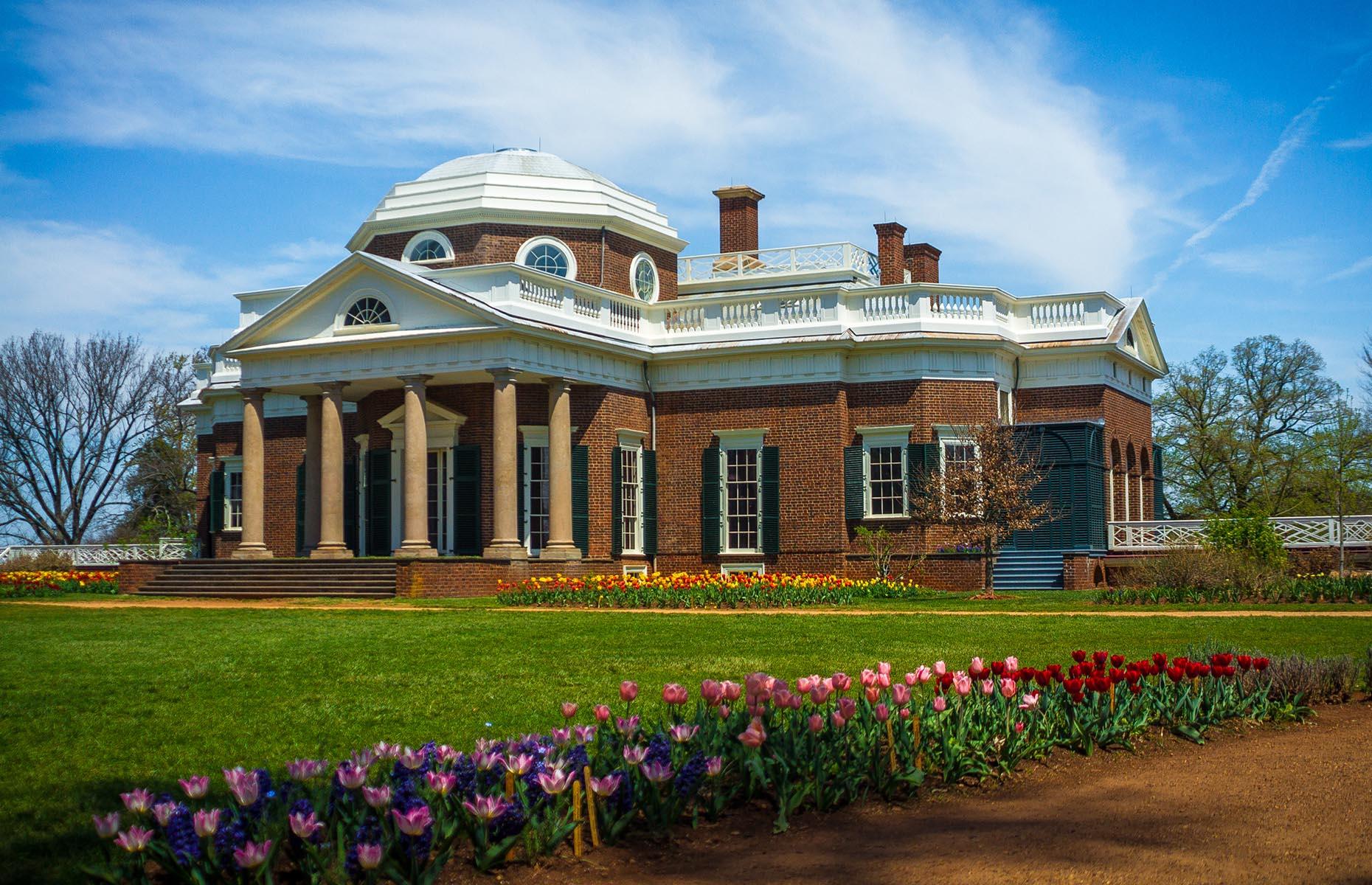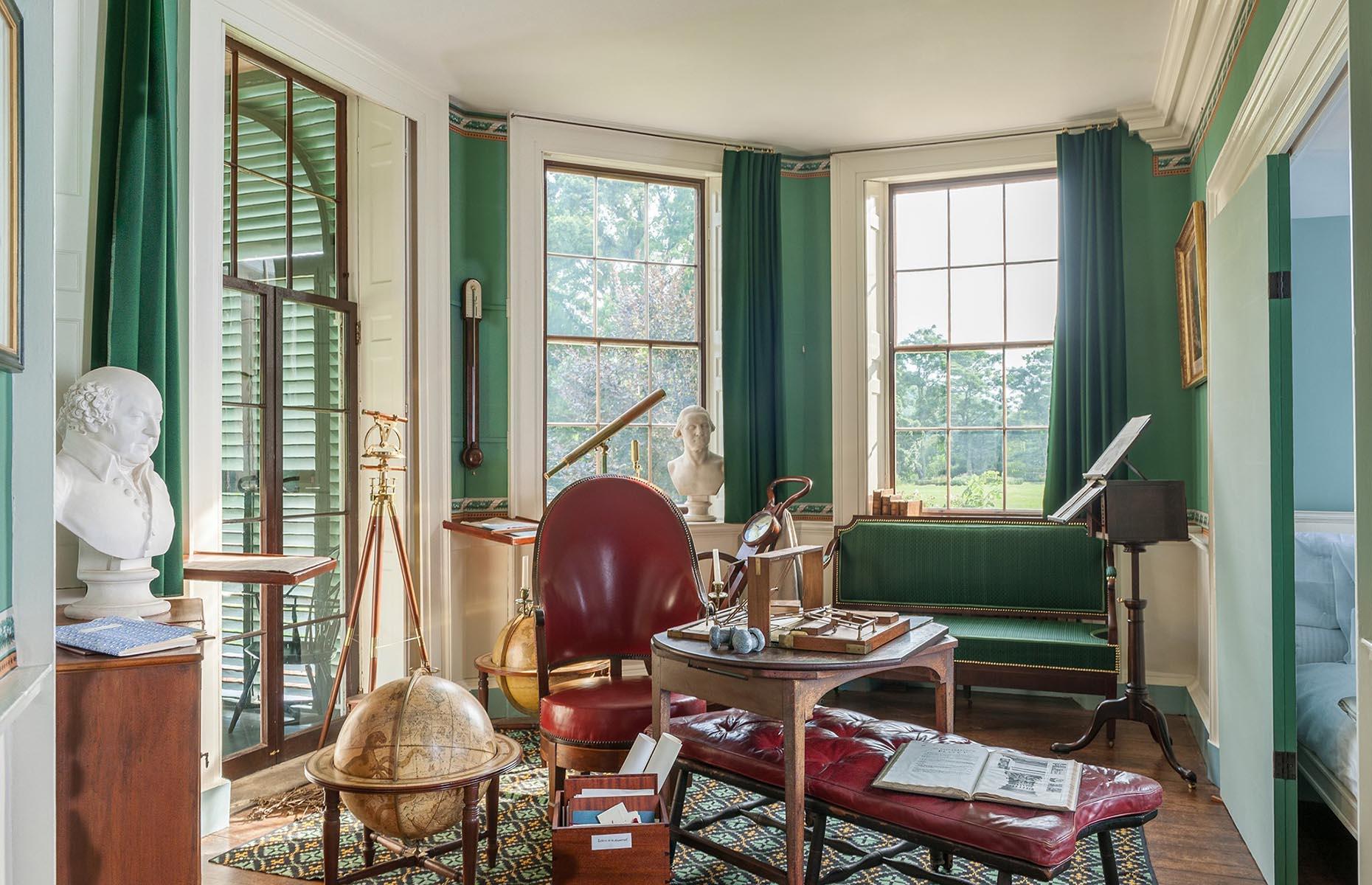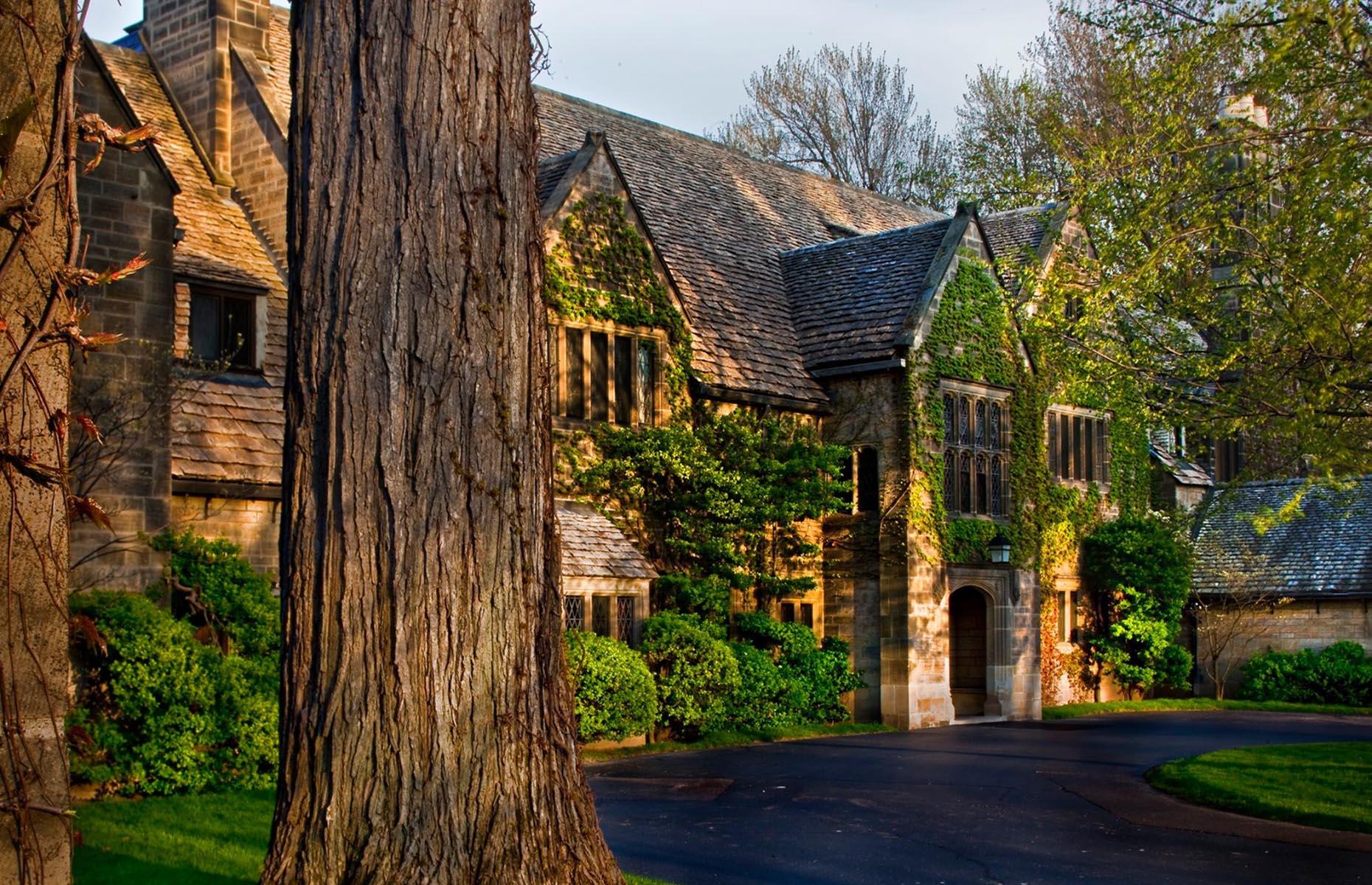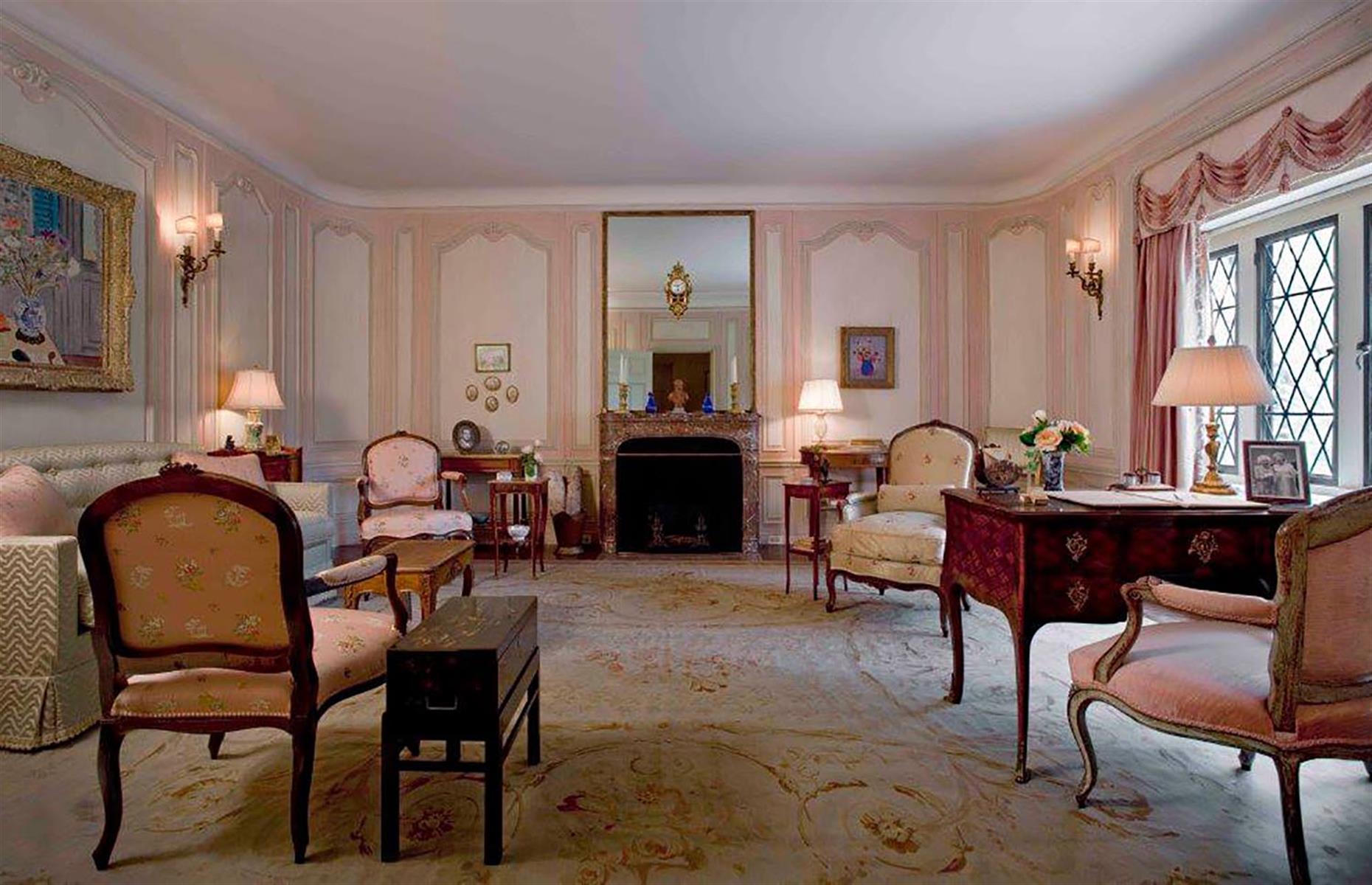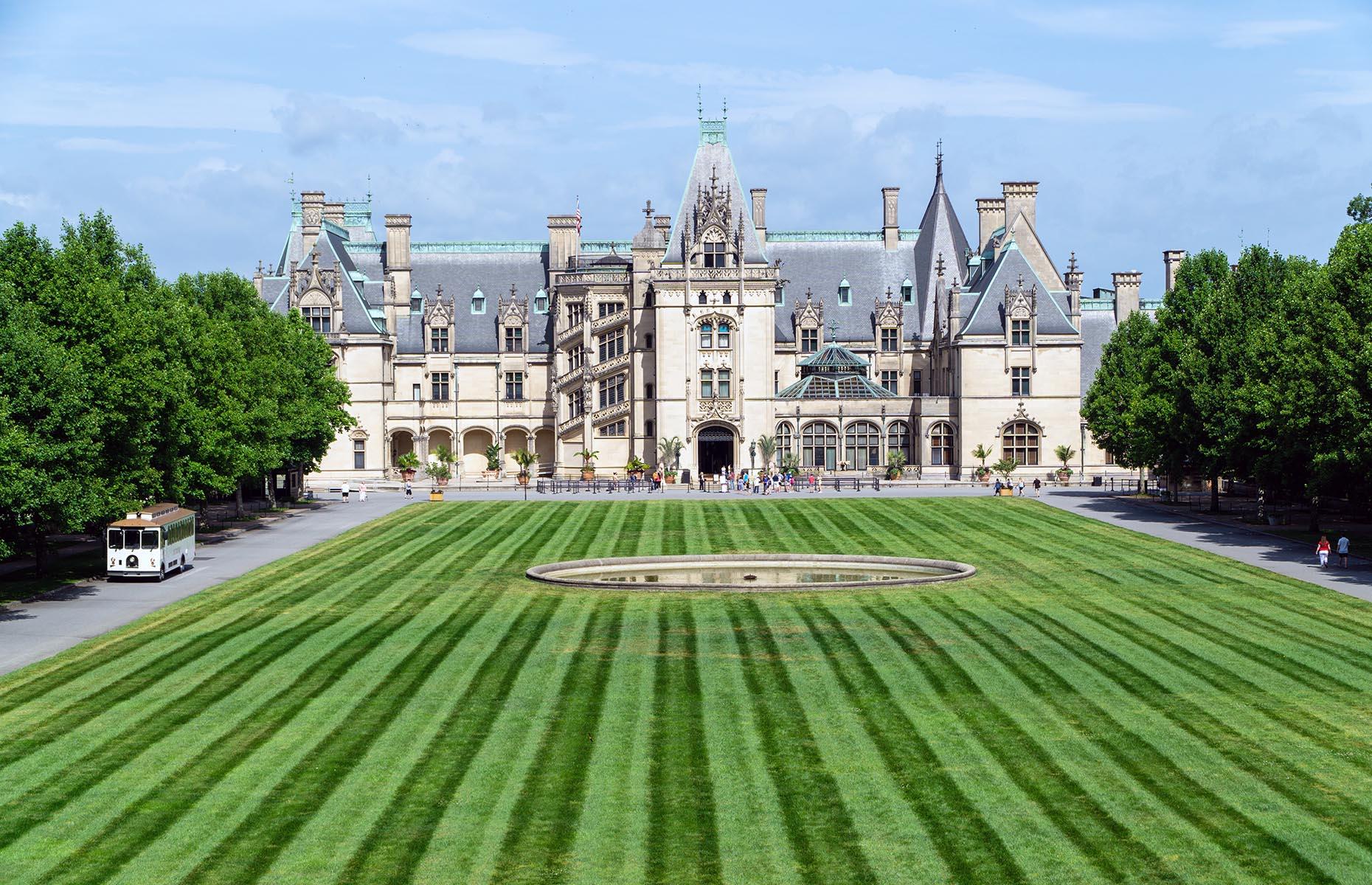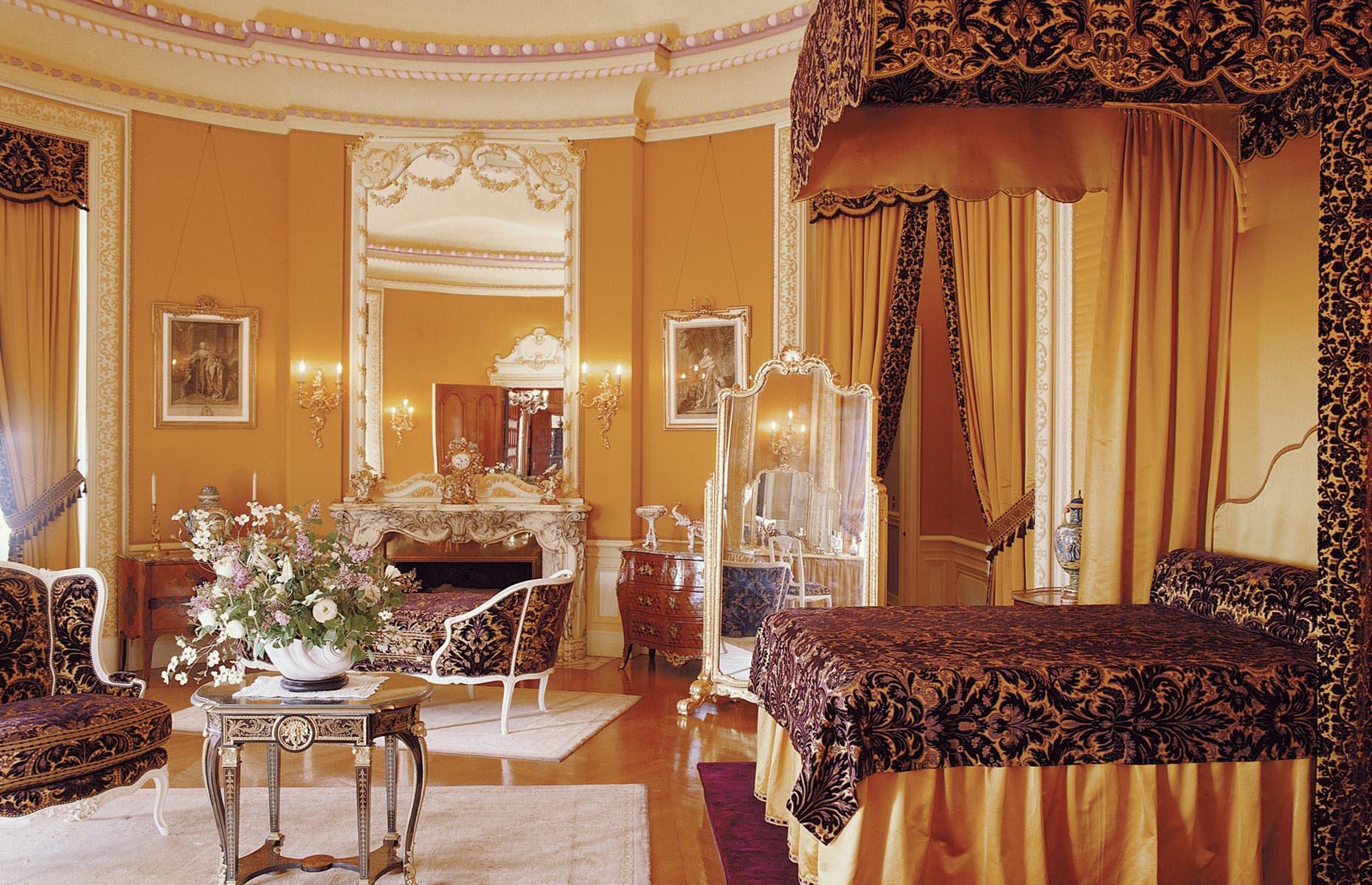 Grand homes, great history
From homes of presidents and luxurious mansions of the wealthy, to artists' abodes and top architects' greatest achievements, these are no average properties. Easy on the eye and brimming with historic detail and stories of yesteryear, these homes offer a glimpse into the American past. Here, we take a look at some of the most beautiful in the country. If you do decide to visit one of these, be sure to check opening times and any special safety requirements, like wearing face coverings, before booking.
Ca' d'Zan, Sarasota, Florida
Ca' d'Zan, Sarasota, Florida
The façade is particularly impressive, with intricate cresting and blue-stained glass, while the luxurious interior is fit for the string of celebrity guests that once frequented it. Ringling lived here until his death in 1936, when his beloved state of Florida inherited it. A string of renovations mean it is now as dazzling as ever – visitors can tour the property, before heading over to The Museum of Art, also a project of Ringling's. There are some special arrangements in place for visitors during COVID-19.
Bishop's Palace, Galveston, Texas
Bishop's Palace, Galveston, Texas
Now on the National Register of Historic Places, Bishop's Palace was constructed for wealthy lawyer Walter Gresham and his family. In 1923, the property was acquired by the Catholic church and became home to Christopher C. E. Byrne, the Bishop of Galveston, giving the property its name. It's currently open to visitors for self-guided tours, but face coverings are required.
The Breakers, Newport, Rhode Island
The Breakers, Newport, Rhode Island
The mansion features 70 rooms with a total floor space of 62,484 square feet (5,804sqm) arranged over five floors. The dazzling Morning Room, for instance, was built by artisans in France, shipped to the US and assembled on-site, and is adorned with wall panels made from pure platinum. A National Historic Landmark, it's one of 10 Newport Mansions – a collection of the grandest and most historic stately homes in the area. Two of the mansions, including The Breakers, are open to visit and face coverings are mandatory.
Mount Vernon, Fairfax County, Virginia
Mount Vernon is the historic plantation home of America's First President George Washington. Today, more than 200 years after Washington's death, the estate pulls in visitors with its large grounds, absorbing museum exhibits and the white-and-red mansion, dating to the 1700s. Museum displays, like Lives Bound Together, explore the lives of the enslaved people who once lived and worked on Washington's estate, while tours cover everything from archaeology and farming to 18th-century America and George Washington himself.
Mount Vernon, Fairfax County, Virginia
Perched on the banks of the Potomac River, Mount Vernon's 21 rooms are immaculately preserved and restored to look almost exactly like they did when the president resided there. One of the highlights of the tour is visiting Washington's study, a room only few were granted access to back in the day. It was also the most challenging to restore as very few descriptions of it exist due to its secretive nature. Mount Vernon is now open with special health and safety measures in place.
The Ernest Hemingway Home and Museum, Key West, Florida
The late American writer Ernest Hemingway lived in this Key West home between 1931 and 1940 and the house remains a tribute to him and his work. It's a graceful, Spanish-inspired building, with much of the novelist's 17th- and 18th-century furniture on display inside. The study where Hemingway worked is also beautifully preserved, capturing the environment as it was when he penned some of his best work, including the short story classic The Snows of Kilimanjaro and his novel To Have And Have Not.
The Ernest Hemingway Home and Museum, Key West, Florida
Back in the day, the house featured several luxuries, like indoor plumbing and a built-in fireplace. It was also the first on the island to have an upstairs bathroom with running water and had the first swimming pool in Key West in the 1930s – the only one within 100 miles (160km). Today the house is also home to around 40-50 descendants of Hemingway's polydactyl cats, meaning they all have six toes. You can take a 30-minute tour of the house and grounds and learn about his life and legacy.
Hearst Castle, San Simeon, California
Designed by architect Julia Morgan, this historic landmark, set atop a hill in San Simeon, was the home of media magnate William Randolph Hearst from 1919 to 1947. It's a majestic estate influenced by European architecture and comes complete with ornate swimming pools, manicured grounds and a series of grand rooms in the main residence, Casa Grande. Temporarily closed due to COVID-19, it's usually open to the public offering all manner of tours, including art-focused explorations and evening trips.
Hearst Castle, San Simeon, California
While the lavish estate was born out of Hearst's imagination, it was the architect Julia Morgan who brought his vision to life, painstakingly creating a majestic property filled with ornate details inspired by European architecture. Each of the 165 rooms – including Hearst's enormous, book-filled study – is uncompromising in its extravagance. The property sprawls over 127 acres on a hilltop Hearst named La Cuesta Encantada (The Enchanted Hill), which had its own airport and zoo. Discover America's most charming historic downtowns.
Hildene, The Lincoln Family Home, Manchester, Vermont
Hildene, The Lincoln Family Home, Manchester, Vermont
The house remained occupied by Lincoln's descendants up to 1975 and today it's almost entirely furnished by only Lincoln family furniture. The 1903 Pullman palace car, another interesting exhibit at Hildene, has been immaculately restored since the time when Robert Lincoln came into possession of it during his tenure as the president of the Pullman Company. Hours of admission are currently limited so check before booking and face coverings are required.
Oheka Castle, Huntington, New York
Oheka Castle in Long Island is certainly a handsome mansion. But it's the stories surrounding the mansion, built between 1914 and 1919, that really enchant. The second-largest private residence in the US (after the Biltmore Estate), it's said to be the inspiration behind the glitzy manor in F. Scott Fitzgerald's novel The Great Gatsby. Thanks to its grandeur and European-like appearance, it's also featured in diverse productions from Citizen Kane to a Taylor Swift music video.
Oheka Castle, Huntington, New York
Even the name is fascinating – it's an acronym of Otto Hermann Kahn, the financier who built the French-style château. He used the estate as a summer home, hosting lavish parties worthy of Jay Gatsby himself in rooms such as the library, richly decorated in jewel shades and luxurious furnishings. It's now a hotel, however, it's possible to visit the mansion on a daily tour – the bookings are expected to open soon.
Iolani Palace, Honolulu, Hawaii
Iolani Palace, Honolulu, Hawaii
The interiors are equally as opulent and the Throne Room is the plushest of them all. Red velvet curtains frame vast windows, chandeliers hang heavy from the ceiling and a pair of gilded thrones sit on a raised platform. King Kalakaua and Queen Kapi'olani were the first royals to live here, moving in as soon as their regal abode was completed. There are now both guided and self-guided audio tours available to explore this fascinating building and special safety measures are in place.
Fallingwater, Mill Run, Pennsylvania
It's a rare treat to see one of Frank Lloyd Wright's buildings exactly as he intended. Hovering over cascading waterfalls, the multi-tiered house somehow blends in with its forest surroundings and brings the outside in with numerous terraces, walkways and wall-to-ceiling windows. Built in 1935, the house was originally designed as a weekend home for the family of Liliane and Edgar Kaufmann Sr, owner of Kaufmann's Department Store. It was used by the family until 1963 when Edgar Kaufman Jr donated it to the Western Pennsylvania Conservancy.
Fallingwater, Mill Run, Pennsylvania
The stunning house is often regarded as Wright's most accomplished design and it's included in Smithsonian's Life List of 28 Places to See Before You Die. Both guided and self-guided tours are available, however, currently they only focus on the exterior and the grounds. All visitors are required to wear a face covering and follow other safety measures. Take a look at spectacular American castles you never knew existed.
Graceland, Memphis, Tennessee
Graceland, Memphis, Tennessee
Fans of the King of Rock 'n' Roll can explore most of the areas of the house as well as the Meditation Garden where Presley and his family are buried. However, the home's second floor, the location of Presley's master suite, remains strictly off limits to all except immediate family members. Of course, this has coated the whole upper level in a thick layer of mystery – some rumors include the fact that the room remains just as Elvis left it. Visitors are strongly encouraged to book tickets in advance and special measures are in place.
Vizcaya Museum and Gardens, Miami, Florida
Vizcaya Museum and Gardens, Miami, Florida
Visitors can enjoy the graceful Italianate architecture, the manicured gardens and Deering's enviable collection of world artworks. The interiors of the main house are particularly interesting as all the details are focused around central elements like doors or fireplaces. The rooms are all also inspired by different Italian cities like Milan (Music Room), Palermo (Reception Room) and Venice (the Cathay and Espagnolette bedrooms). The house is open for visitors with discounted admission and special safety measures.
Oak Alley Plantation, Vacherie, Louisiana
This former sugar plantation is named for the miles of graceful, arching oaks it's so famous for. The historic site is dedicated to educating visitors about its history that's spanned more than 200 years, with a particular focus on the history of slavery both at this plantation and in the US generally. The Slavery at Oak Alley exhibit chronicles the lives of the many people enslaved here and shines a spotlight on what their life was really like after emancipation. There's also an exhibit on the Civil War, recounting the events of the conflict.
Oak Alley Plantation, Vacherie, Louisiana
There are several areas to explore, from the Big House (the name given to plantation mansions) to the blacksmith shop that brings to life the history of metalwork on plantations in Louisiana. There are cottages on the plantation grounds, if you'd like to spend a night and a restaurant offering typical Southern dishes. All areas of Oak Alley are currently open.
Boldt Castle, Alexandria Bay, New York
Boldt Castle, Alexandria Bay, New York
In 1977, the property was acquired by the Thousand Islands Bridge Authority, who showed it some much-needed love. The entire restored castle has six floors, 120 rooms and a beautiful Italianate garden. Some say it was inspired by the imposing fortresses dotting the German swathe of the River Rhine. The castle and gardens have reopened for visitors and guided tours are also available. Now take a look at American destinations that feel like you're visiting a different country.
Thomas Jefferson's Monticello, Charlottesville, Virginia
One of America's most elegant presidential homes, Monticello belonged to the third president of the United States, Thomas Jefferson. Jefferson had a keen interest in architecture and his home was fittingly unique. Although the president was a vocal abolitionist, controversially Monticello was also a plantation and hundreds of enslaved people lived and worked here. Their stories are told through exhibits and on-site tours.
Thomas Jefferson's Monticello, Charlottesville, Virginia
Dubbed an "autobiographical masterpiece" of Jefferson, it's known for its unique architectural features, from an octagonal room to the light-filled dome that crowns the property. The grounds include a vegetable garden, forest groves and many blooming flower beds. Monticello has reopened for visitors, but advance booking is recommended and face coverings are required. Now take a virtual tour of the world's most enchanting stately homes.
Edsel & Eleanor Ford House, Grosse Pointe Shores, Michigan
Like something straight out of an English village, this charming house was the family residence of Edsel and Eleanor Ford. The son of Henry Ford, Edsel was an executive at Ford Motor Company and after the couple's travels in the Cotswolds in England, Edsel specifically asked architect Albert Kahn to design a house that resembles a village cottage as closely as possible. The result was a sprawling country estate with sandstone exterior, traditional slate roof and antique wood paneling and fireplaces brought over from England. Take a look at the UK's prettiest small towns and villages. 
Edsel & Eleanor Ford House, Grosse Pointe Shores, Michigan
Both Edsel and Eleanor were serious benefactors and lovers of the art and the house's interior reflects that. The extensive art collection was donated to the Detroit Institute of Arts after Eleanor's passing, replicas hung in their places and the house opened to the public as a museum in the 1970s. Since then the house has undergone multiple large-scale, multimillion renovation projects and is normally open to visit. Currently, admission only to the grounds and the gardens is allowed while the main house and other buildings remain closed. 
Biltmore Estate, Asheville, North Carolina
Biltmore Estate, Asheville, North Carolina
The estate, opened to the public in the 1930s, is more like a village, albeit the village of dreams with manicured gardens bursting with bright blooms and even an indoor bowling alley. Inside the main château-style house, the rooms range from opulent bedrooms and a medieval-style banqueting hall to the servants' quarters and kitchens. These can all be explored on tours of the estate – note that face coverings are mandatory and only cashless payments are accepted.
Now discover America's best virtual attractions in every state
Source: Read Full Article