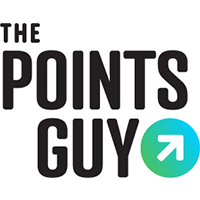 Load Error
Editor's note: This is a recurring post, regularly updated with the latest promotion.
American Airlines frequently offers bonuses and discounts when purchasing AAdvantage miles, giving you a chance to top up on miles for amazing redemptions like tickets in Etihad and Cathay Pacific first-class seats. So, it shouldn't come as a surprise that the carrier is back with another one of these promotions.
AA has launched a new offer allowing you to purchase miles with up to a 75% or 112,500-mile bonus through Feb. 14, 2021. This brings the cost down to as low as 2.15 cents per mile.
There are some things to keep in mind if you're thinking of buying miles during this promotion, though. This isn't the lowest price we've ever seen for American miles, and there is some risk in buying miles with American (or any other airline) right now.
For more TPG news delivered each morning to your inbox, sign up for our daily newsletter.
In This Post
Should you buy AA miles now?
There's a risk with buying miles now, as it may not be safe to travel in the immediate future. Many countries have closed their borders and several states have mandatory quarantine orders.
We only recommend buying miles for a specific redemption. So, it's likely only a good idea to take advantage of this promotion if you're planning a trip for later in 2021 and have already found bookable award space. Even then, there's no guarantee that it will be safe to travel by that time, though thankfully, American recently eliminated change and cancellation fees on award tickets.
Related: I'm confident in the future of points and miles — here's why you should be, too
Buying AA for as low as 2.15 cents per mile
With that out of the way, let's take a look at American's latest buy-miles promotion. Like most promotions we've seen from the carrier, the amount you'll save will depend on how many miles you purchase. And it appears that this isn't targeted.
Here's a look at the deal:
Buy 5,000-24,000 miles and get a 20% bonus
Buy 25,000-49,000 miles and get a 30% bonus
Buy 50,000-74,000 miles and get a 40% bonus
Buy 75,000-99,000 miles and get a 50% bonus
Buy 100,000-124,000 miles and get a 60% bonus
Buy 125,000-149,000 miles and get a 70% bonus
Buy 150,000 miles and get a 75% bonus
You'll get the lowest cost-per-point by purchasing 150,000 miles (262,500 miles total), which drops your purchase price to 2.15 cents apiece. This is a fairly high rate for American miles. For instance, last fall, they were available for 1.82 cents apiece and in July, they sold for 1.76 cents apiece. That said, we've also seen higher costs.
This promotion is available through Feb. 14, 2021. Also, note that accounts under 30 days old are not eligible to purchase miles. Finally, you can only purchase 150,000 miles in a calendar year — so if you've already purchased AA miles this year, you may be capped at a lower bonus amount. Or, you might want to wait around for a better bonus to come up later in the year.
Related: All of the buy points and miles promotions worth considering
Video: What to know about canceling store credit cards (NBC News)
Thousands of ultra-Orthodox Jews gather for Rabbi's funeral, despite Covid restrictions

NBC News


Drone video shows damage to California highway near Big Sur

NBC News


Kinzinger: 'It is very difficult' to take a stand in the Republican party

NBC News


Full Panel: Republicans remain a party of Trump despite losses

NBC News


Covid's economic cost deepens with slow vaccine roll-out

NBC News


Kinzinger: 'I'd certainly vote [Marjorie Taylor Greene] off committee' in Congress

NBC News


Full Kinzinger: GOP is 'not a Trump-first party'

NBC News


Deese: 'We're going to look at' Gamestop legal questions

NBC News


Full Deese Interview: 'A unique moment of economic crisis'

NBC News


Osterholm: Wearing a mask under your nose like 'screen doors in your submarine'

NBC News


GOP slow to respond to Marjorie Taylor Greene's conspiracy theories and attacks

NBC News


Full Osterholm: 'We need to get as many one-doses … as we possibly can"

NBC News


Osterholm: 'We need to call an audible' on two-dose vaccines

NBC News


Covid cases plateauing, new vaccines join the fight

NBC News


South African Covid variant reported in second U.S. state

NBC News


Miami Heat enlist Covid detecting dogs to screen fans

NBC News


Thousands of ultra-Orthodox Jews gather for Rabbi's funeral, despite Covid restrictions
Thousands of Israel's ultra-Orthodox Jews gathered for the funeral of a prominent Rabbi in Jerusalem, openly violating coronavirus restrictions imposed by Benjamin Netanyahu's government. Opponents of Netanyahu have pointed to persistent rule-violations by orthodox Jews, many of whom are staunch supporters of the prime minister.


NBC News



Drone video shows damage to California highway near Big Sur
Drone video shows damage to Highway 1 in the Big Sur area of California as a result of heavy rainfall. Additionally, there is debris, flooded highway portions and fallen trees about 10 miles north of Rat Creek and road crews are working on clean up and repair.


NBC News



Kinzinger: 'It is very difficult' to take a stand in the Republican party
Rep. Adam Kinzinger (R-Ill.) discusses his decision to take a stand in the Republican Party during an exclusive interview with Meet the Press.


NBC News

Who should buy miles?
As noted above, you should only buy miles if you have a specific redemption in mind and avoid the temptation to speculate. In case your plans do change, you can now cancel AAdvantage awards right until departure for free. 
Keep in mind that there are plenty of ways to earn American Airlines miles aside from buying them, the fastest being through credit card sign-up bonuses. For example, the Citi® / AAdvantage® Platinum Select® World Elite Mastercard® is currently offering a welcome bonus of 50,000 miles after you spend $2,500 in purchases in the first three months of account opening. If you're after bonus miles as well as Admirals Club access when traveling on American, the Citi® / AAdvantage® Executive World Elite Mastercard® comes with 50,000 bonus miles after spending $5,000 in purchases within the first three months of account opening. These cards also unlock potential bonuses with the SimplyMiles site.
The information for the Citi / AAdvantage Platinum Select World Elite Mastercard has been collected independently by The Points Guy. The card details on this page have not been reviewed or provided by the card issuer.
Related: Choosing the best credit card for American Airlines flyers
If you've already opened the above cards and aren't yet eligible for a new bonus, purchasing miles isn't always foolish. Just be sure you have a particular redemption in mind, and double-check that you'll receive greater value for your miles than the price you're paying for them.
Maximizing AA miles
You'll typically get the most value per mile by leveraging American Airlines' reduced mileage awards, Economy Web Specials and expensive business- or first-class flights. For example, you can book a one-way flight from Los Angeles (LAX) to Doha (DOH) in Qatar's Qsuite for just 70,000 American miles.
This ticket often costs roughly $5,000, so if each mile costs 2.15 cents, you've effectively paid $1,505 for this flight. However, keep in mind you won't earn redeemable or status-qualifying miles with award flights.
Here are a few more examples of the prices you'd effectively be paying for award flights when buying miles at 2.15 cents apiece through this promotion:
Domestic economy Web Special awards starting at $108 each way
Domestic first-class Web Special awards starting at $323 each way
American Airlines business class to Europe for $1,237 each way
Cathay Pacific business class to Asia for $1,20- each way
Qatar business class to Africa for $1,505 each way
Related: Maximizing redemptions with American Airlines AAdvantage
How to buy AA miles
The regular price for buying miles from American can be as high as 4 cents per mile, so this sale represents a decent saving. TPG's valuations peg American Airlines miles at 1.4 cents each — 0.83 cents lower than this sale price. However, if your travel goals are similar to the flight examples listed above, you may very well save money with this promo.
If you're interested in purchasing miles at this rate, head over to American Airlines' Buy Miles page and sign in using your AAdvantage credentials. Then, enter the number of miles you'd like to purchase and follow the on-screen prompts to pay. The miles should be available in your account instantly but may take up to eight hours to process.
Related: How to earn miles in the American Airlines AAdvantage program
Which credit card should you use?
When you buy miles via the American Airlines portal, your transaction is coded as airfare. This means you'll receive bonus points by using many of the top travel rewards credit cards, such as:
The Platinum Card® from American Express: 5 Amex Membership Rewards points per dollar on airfare when booked directly with airlines or amextravel.com (on up to $500,000 on these purchases per calendar year. Terms apply.)
American Express® Gold Card: 3 American Express Membership Rewards points per dollar on airfare booked directly with airlines or amextravel.com. Terms apply.
Chase Sapphire Reserve: 3 Chase Ultimate Rewards points per dollar on travel, including airfare
Chase Sapphire Preferred Card: 2 Chase Ultimate Rewards points per dollar on travel, including airfare
This will also apply to the above American Airlines co-branded cards. You could earn 2x AAdvantage miles on these eligible purchases as well.
Related: The best cards for airfare purchases
Additional reporting by Andrew Kunesh, Joseph Hostetler, Jasmin Baron, Victoria Walker, Nick Ewen and JT Genter.
Featured photo of American Airlines Flagship first class by Chris Dong / The Points Guy
SPONSORED: With states reopening, enjoying a meal from a restaurant no longer just means curbside pickup.
And when you do spend on dining, you should use a credit card that will maximize your rewards and potentially even score special discounts. Thanks to temporary card bonuses and changes due to coronavirus, you may even be able to score a meal at your favorite restaurant for free. 
These are the best credit cards for dining out, taking out, and ordering in to maximize every meal purchase.
—
Editorial Disclaimer: Opinions expressed here are the author's alone, not those of any bank, credit card issuer, airlines or hotel chain, and have not been reviewed, approved or otherwise endorsed by any of these entities.
Source: Read Full Article