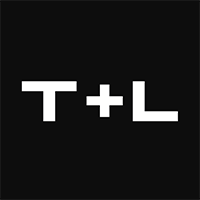 It's safe to say that no one is in the holiday spirit more than Melissa Joan Hart — because it's literally her job.
Having three Christmas movies which she either produced, directed, or starred in all make their Lifetime debut in November — in addition to her numerous holiday flicks throughout the years — the actress joked to Travel + Leisure in a recent interview that due to her filming schedule, "it's Christmas all year round for me."
But when the actual time of year arrives, it's still feels special.
"The Christmas music changes it up for me and seeing everyone else decorate," Hart told T+L of holiday time off-camera. "When you go to set and it's decorated, it's a really different thing than when you're driving around and you see all the houses lit up and there's a Christmas tree in your house, it does change it." 
The actress, 44, who not only took on the three holiday film projects — "Dear Christmas," "Feliz NaviDad," and "Once Upon a Main Street" — but also moved her family from Connecticut to Nashville, Tenn. all during a global pandemic, is ready to embrace the laid back holiday season as travel restrictions are keeping people home more than ever.
"I'm kind of loving the fact that it's going to be simple," she said. "I think it'll be really nice to focus on just the family which is what Christmas is supposed to be about anyway." 
View this post on Instagram
And this year, to help her hunker down even more after a busy year, the actress and mom of three has partnered with snack brand Heluva Good! for their Holiday Hideout Giveaway, where lucky winners will be sent the ultimate relaxation package.
The giveaway — open from now til Dec. 17 — will bring a sense of tasty zen to a winner's house in the form of a pop-up tent filled with snacks like chips and dip from Heluva Good! and accessories perfect for relaxation like a daybed, noise-canceling headphones, and pillows.
"I always say that the holidays are mostly about deliciousness," she said of the Heluva Good's! products. "These dips make it easy for you to come up with cool recipes, or just to put out with vegetables and chips and have a little snack for the whole family in an easy yummy way." 
Hart, who told T+L that traditions in her family are centered around food and movies, will be enjoying some southern delicacies like cornbread dressing thanks to her husband's southern roots — and their move to Nashville of course. As for what they'll be watching, it won't be her 1990s hits like Sabrina the Teenaged Witch or Clarissa Explains It All.
In fact, she said her three sons haven't even seen Sabrina and are partial to her role in 2010 sitcom Melissa and Joey. This year, however, she told T+L she wants them to watch her 2007 Christmas film, "Holiday in Handcuffs."
Her family, who traditionally takes a big summer trip — including Zambia, Italy, and Australia — have been enjoying taking some extra time to slow down and spend together while acclimating to their new home and city.
"We've been finding more interesting ways to spend time together, whether it's movie night or games," she said. "It's been a little bit of a blessing in disguise, I know it's been frustrating and hard, but luckily we've all been healthy and safe and careful."
Source: Read Full Article