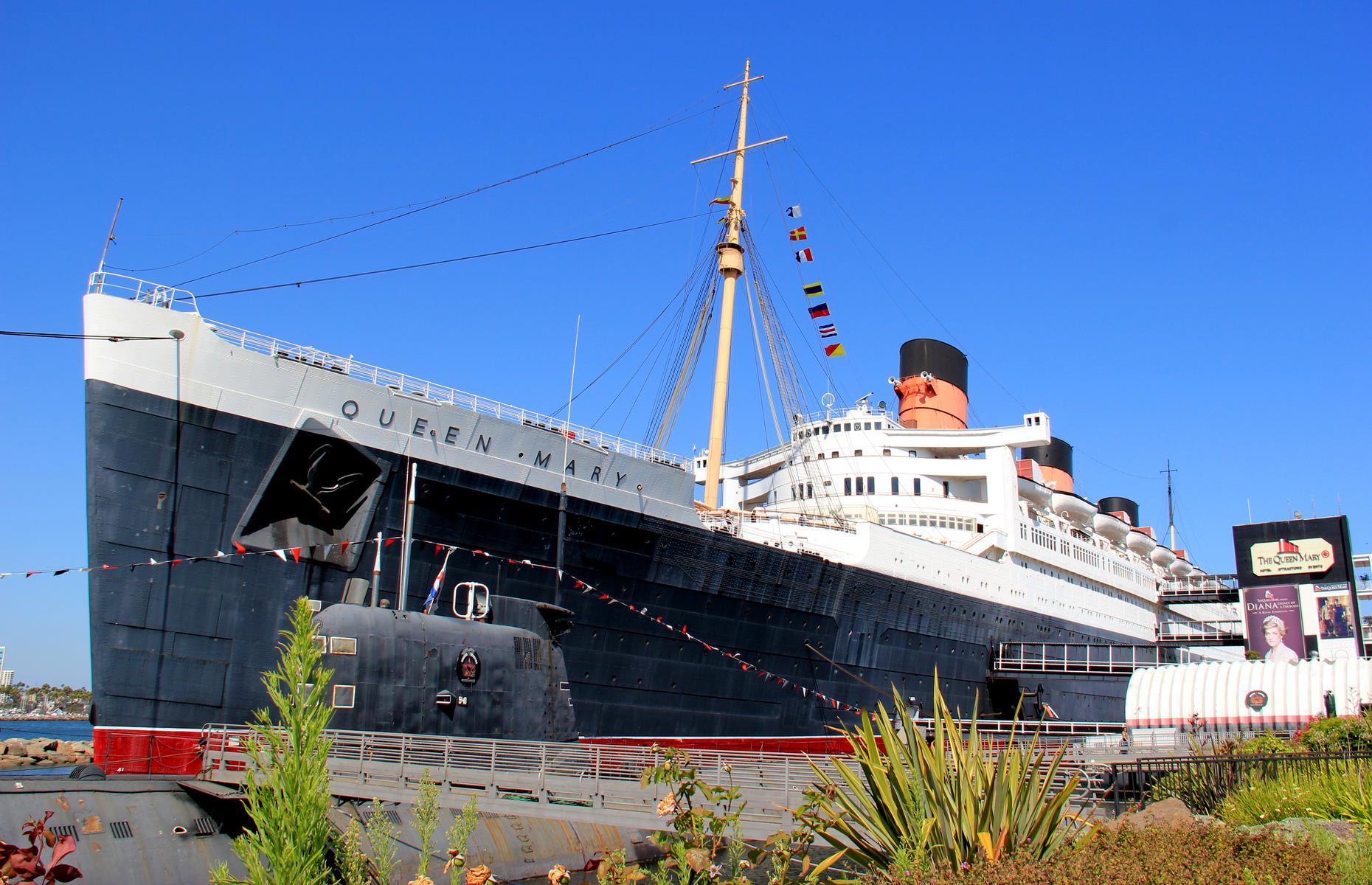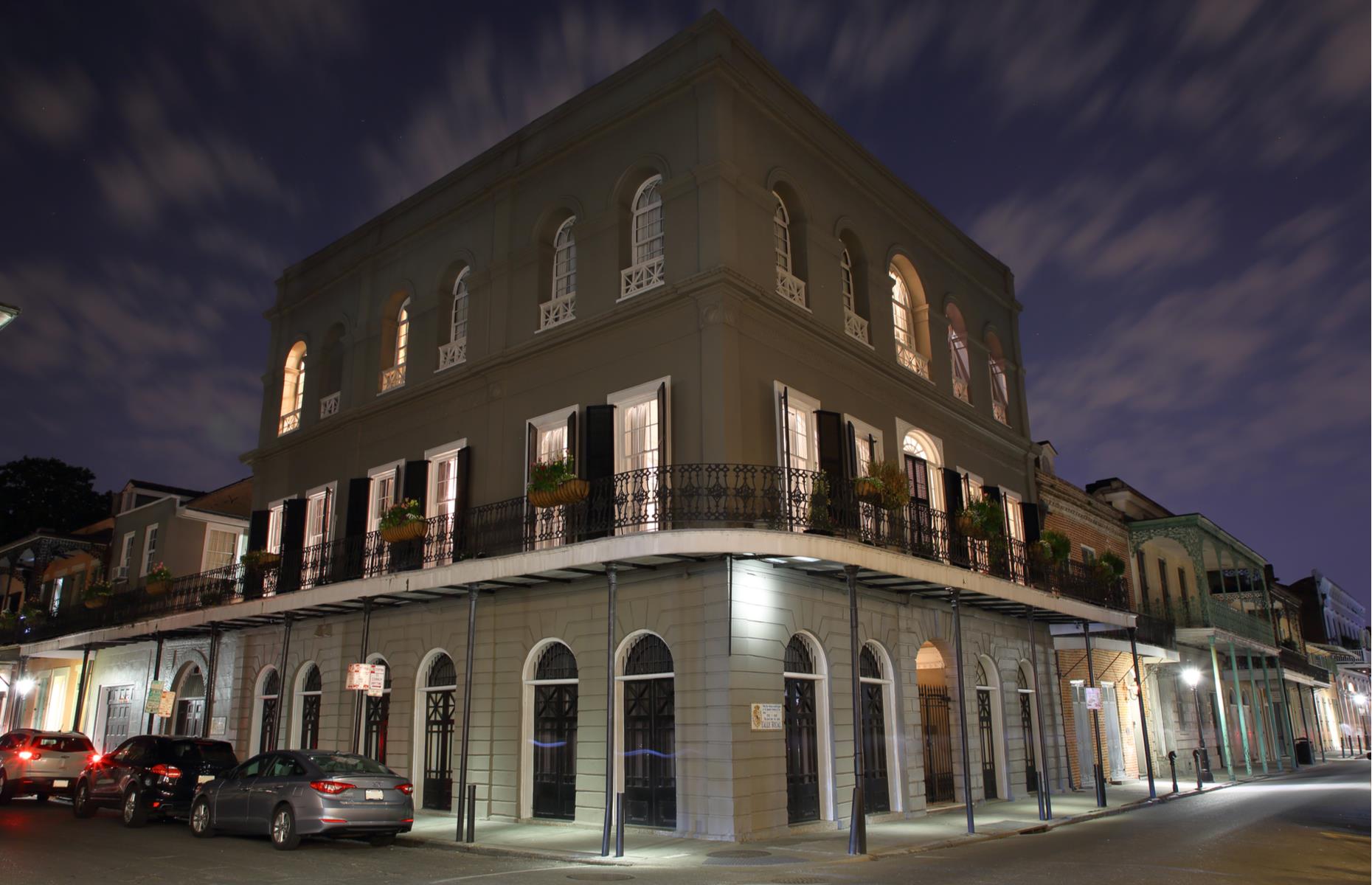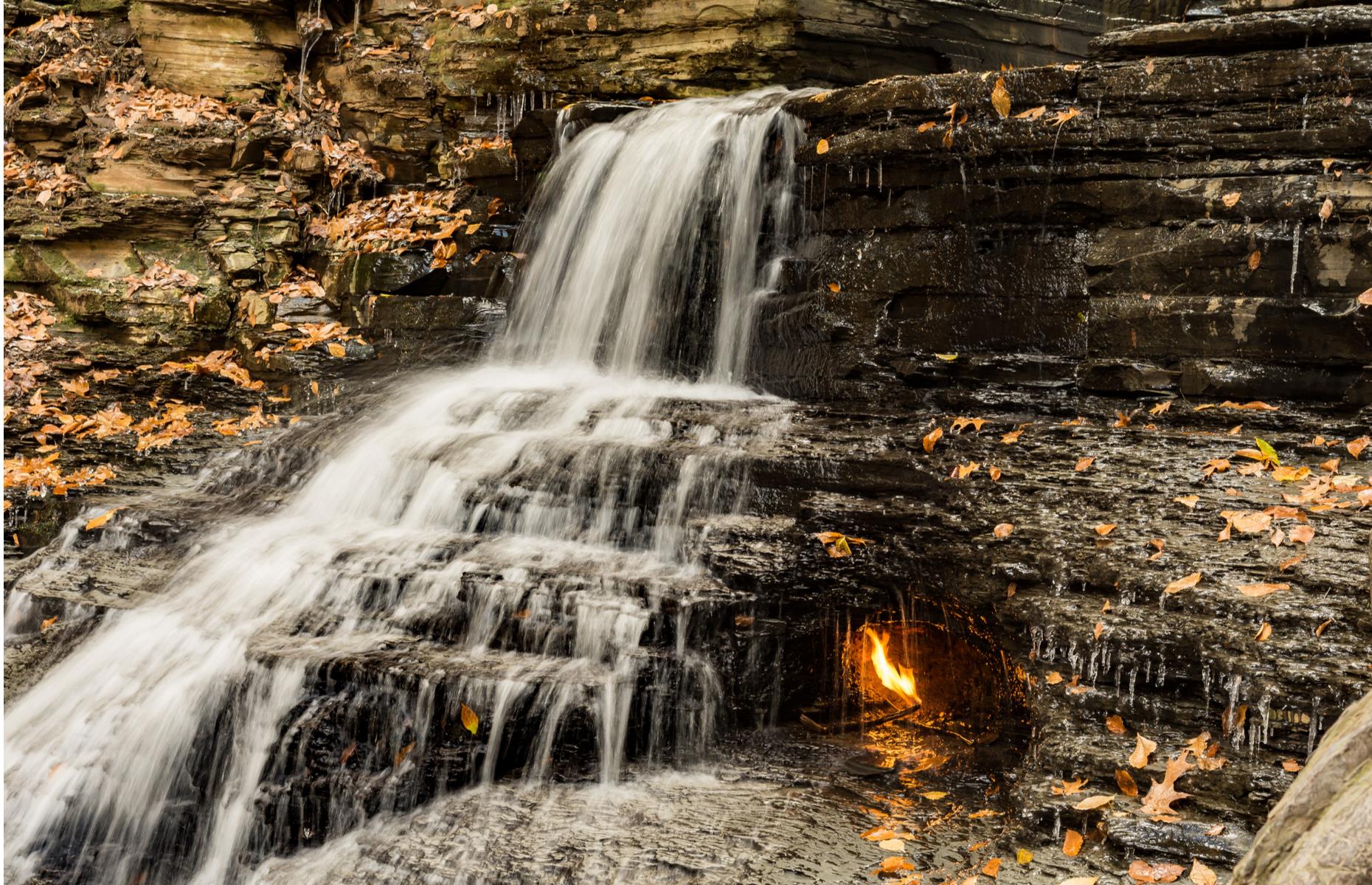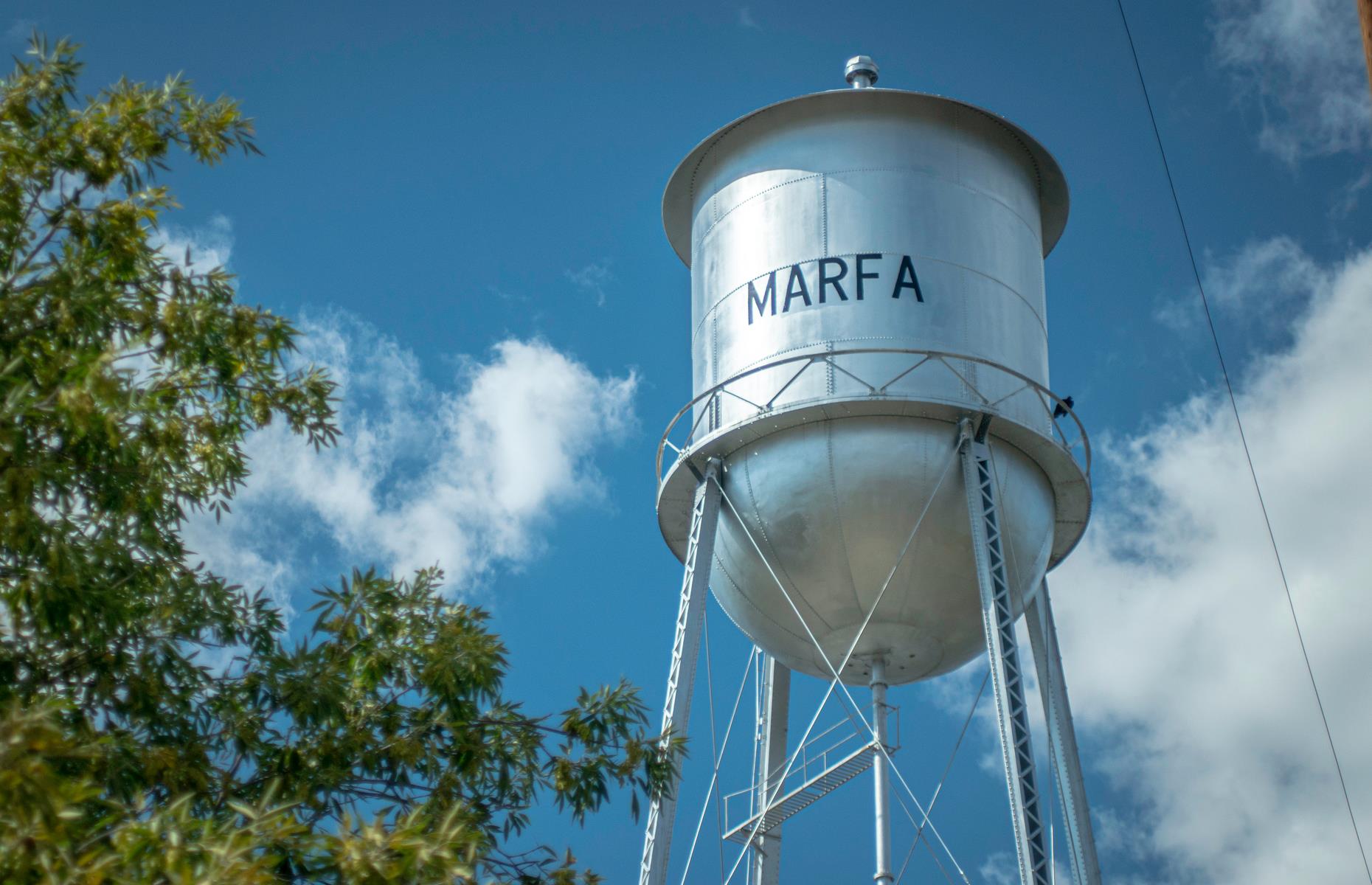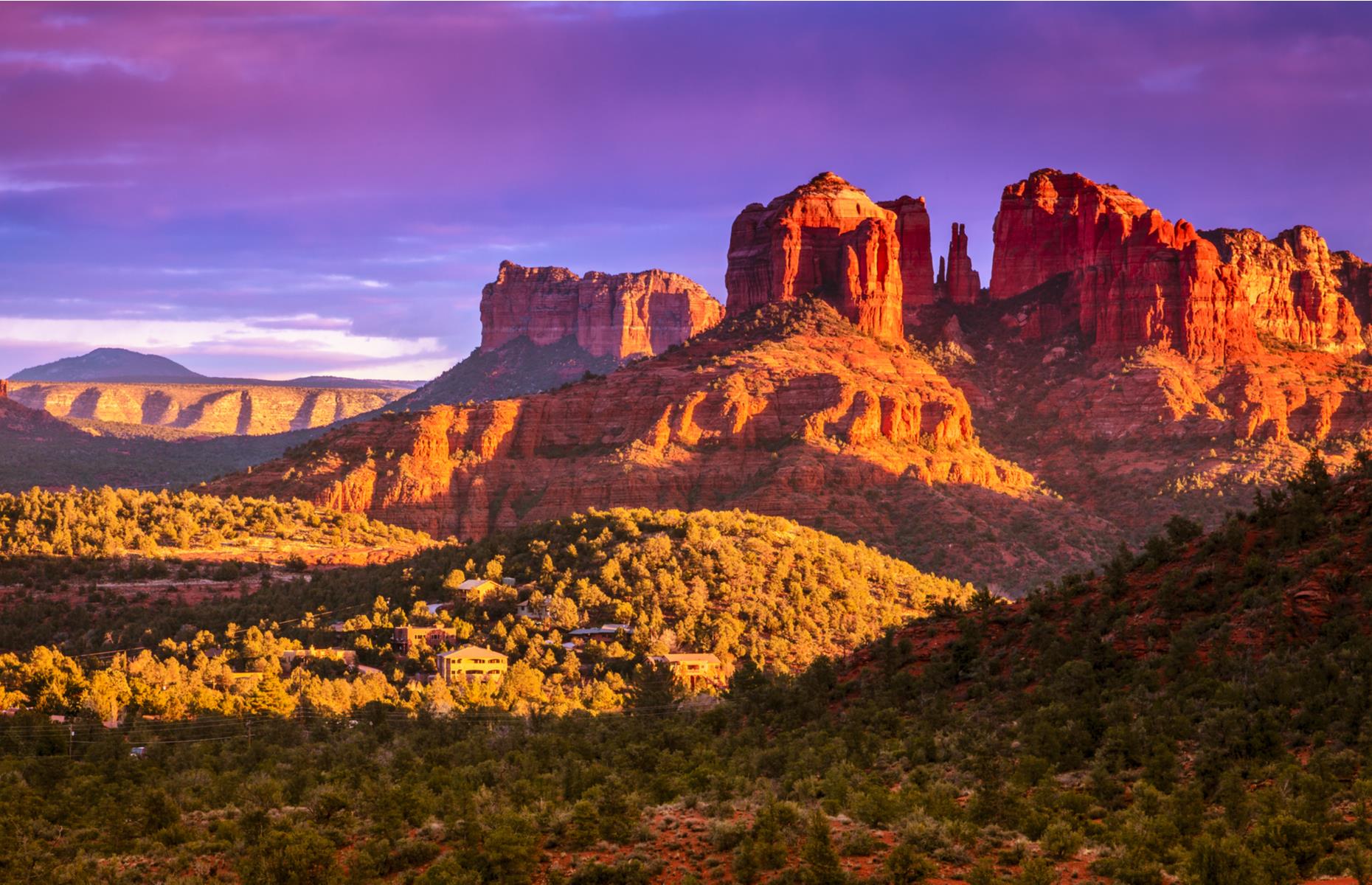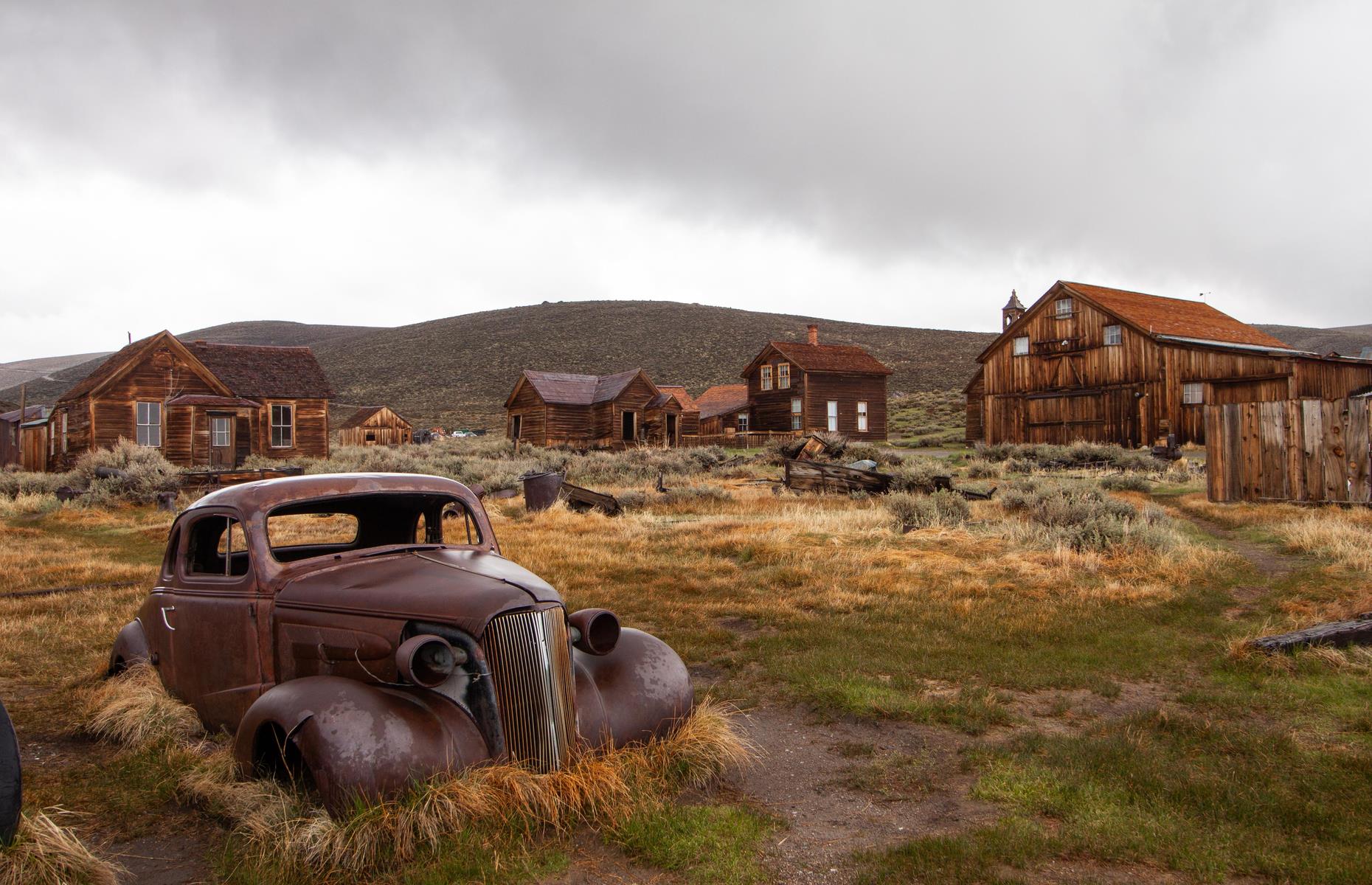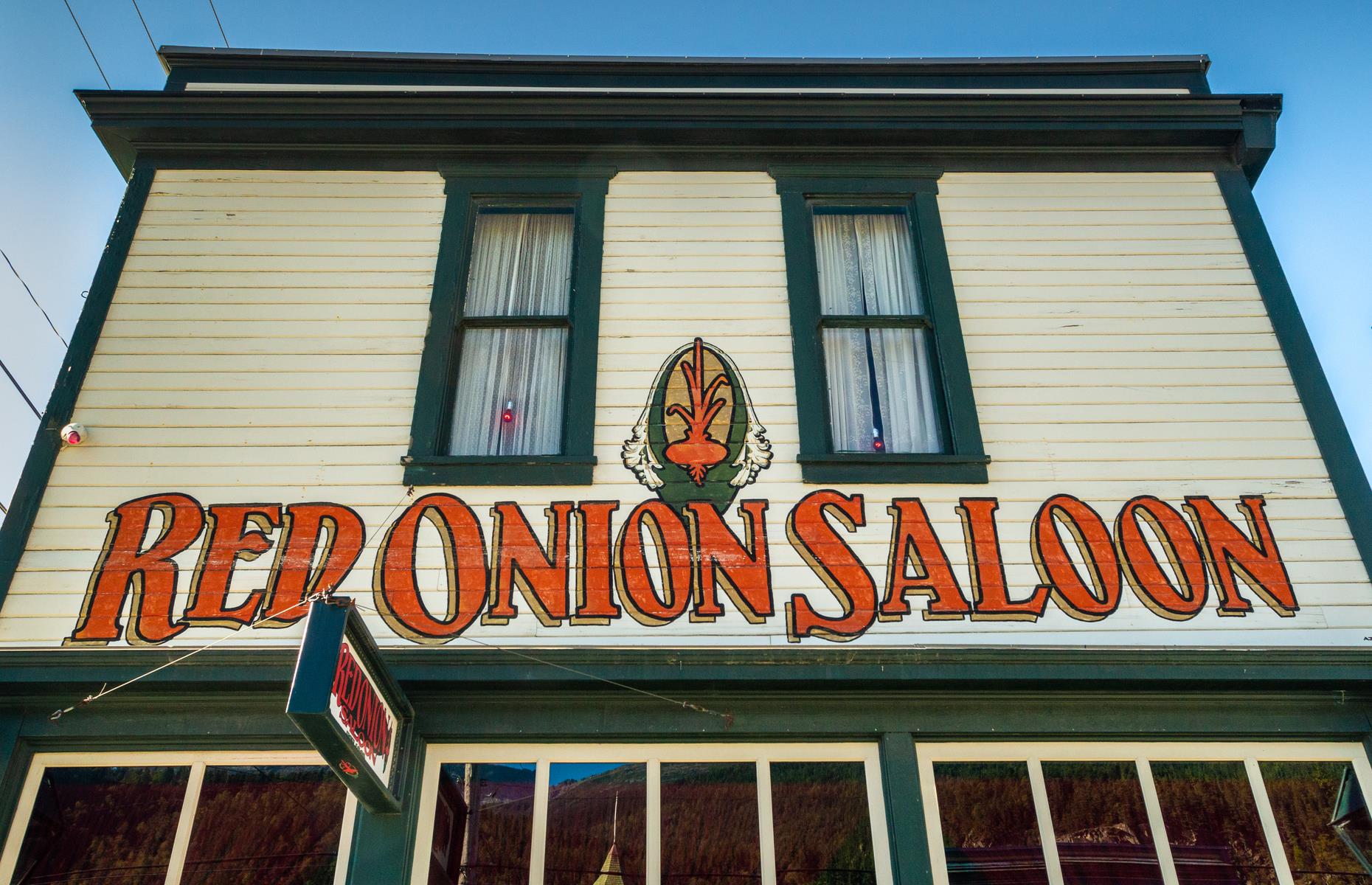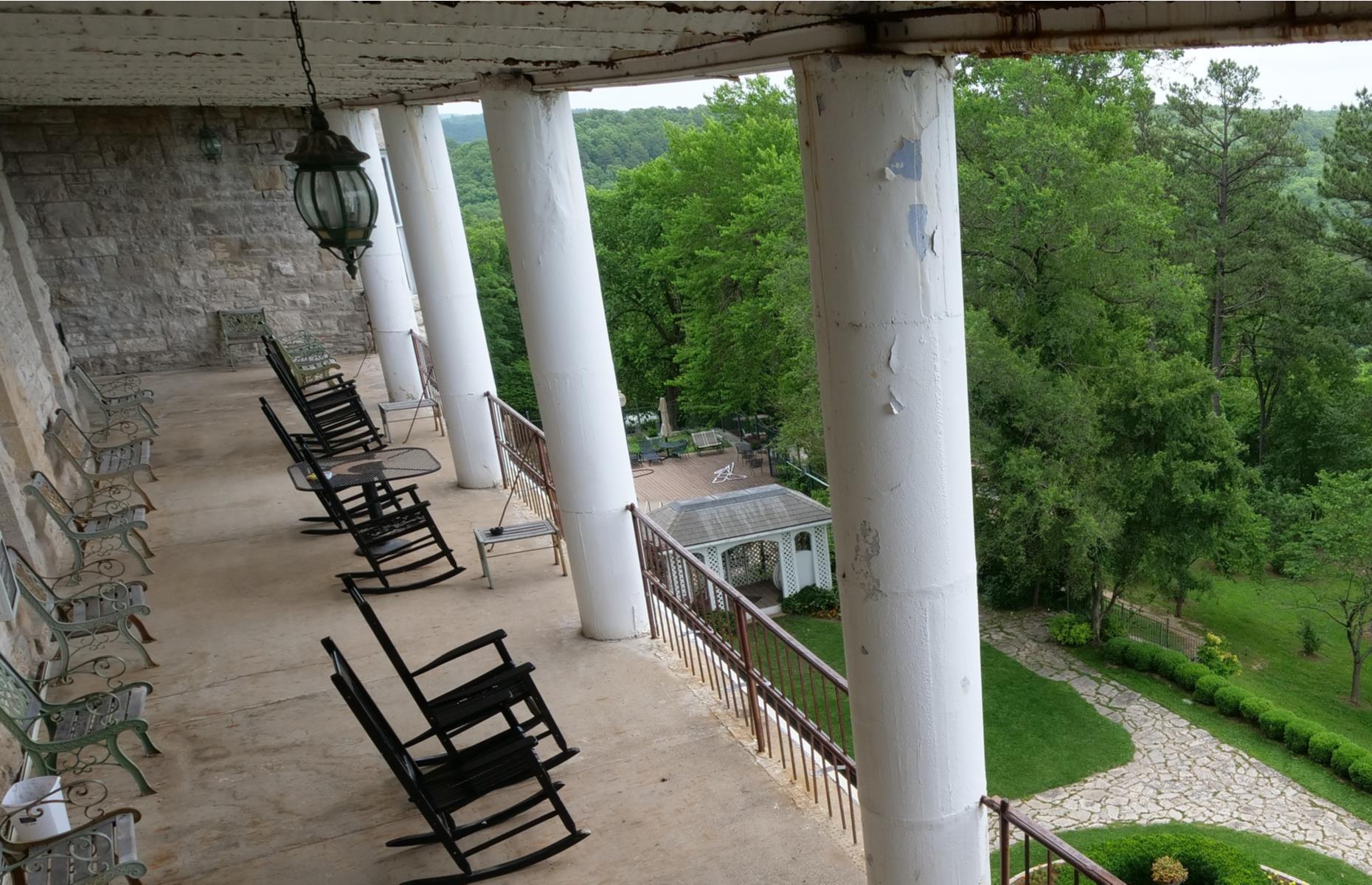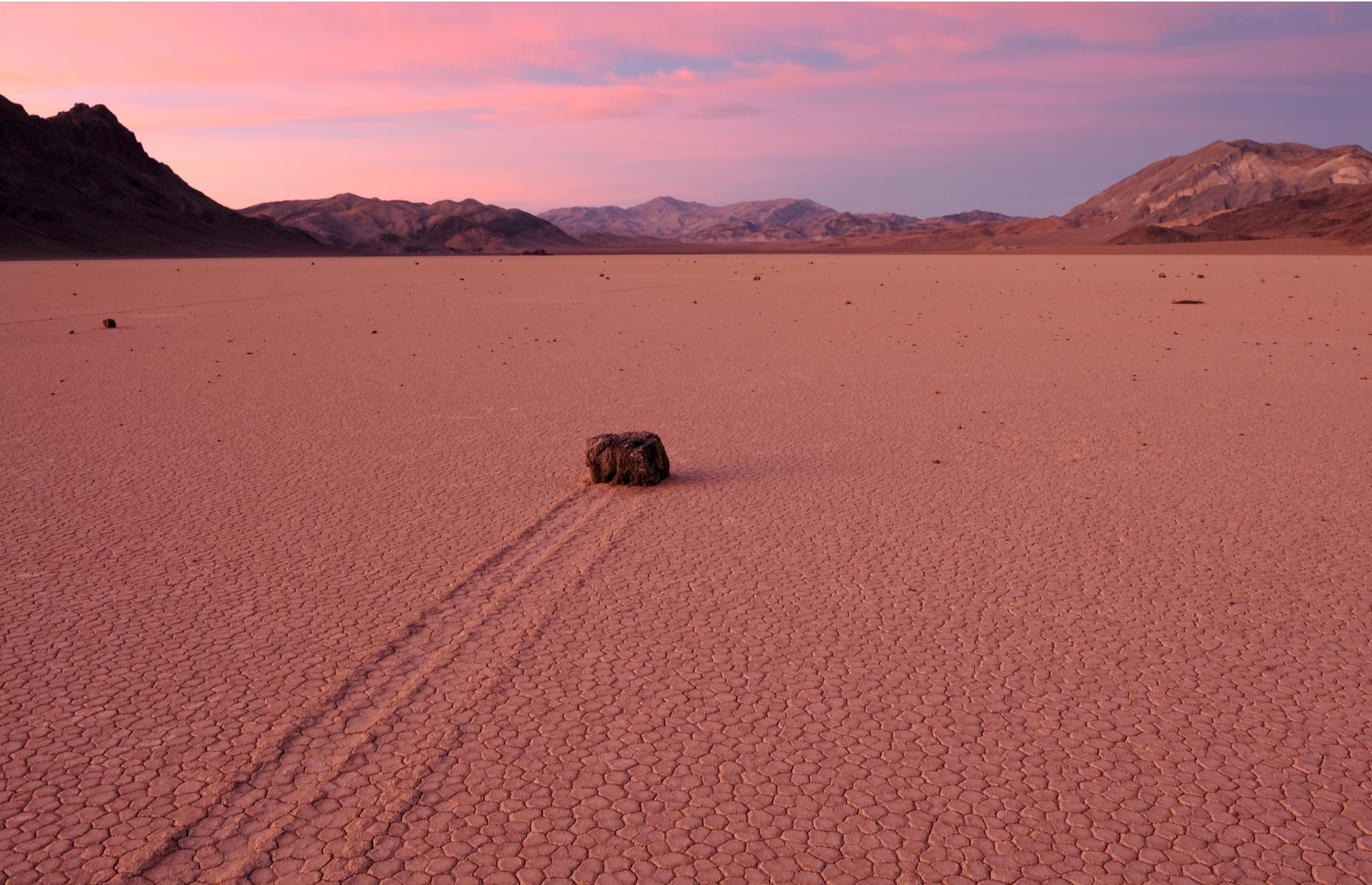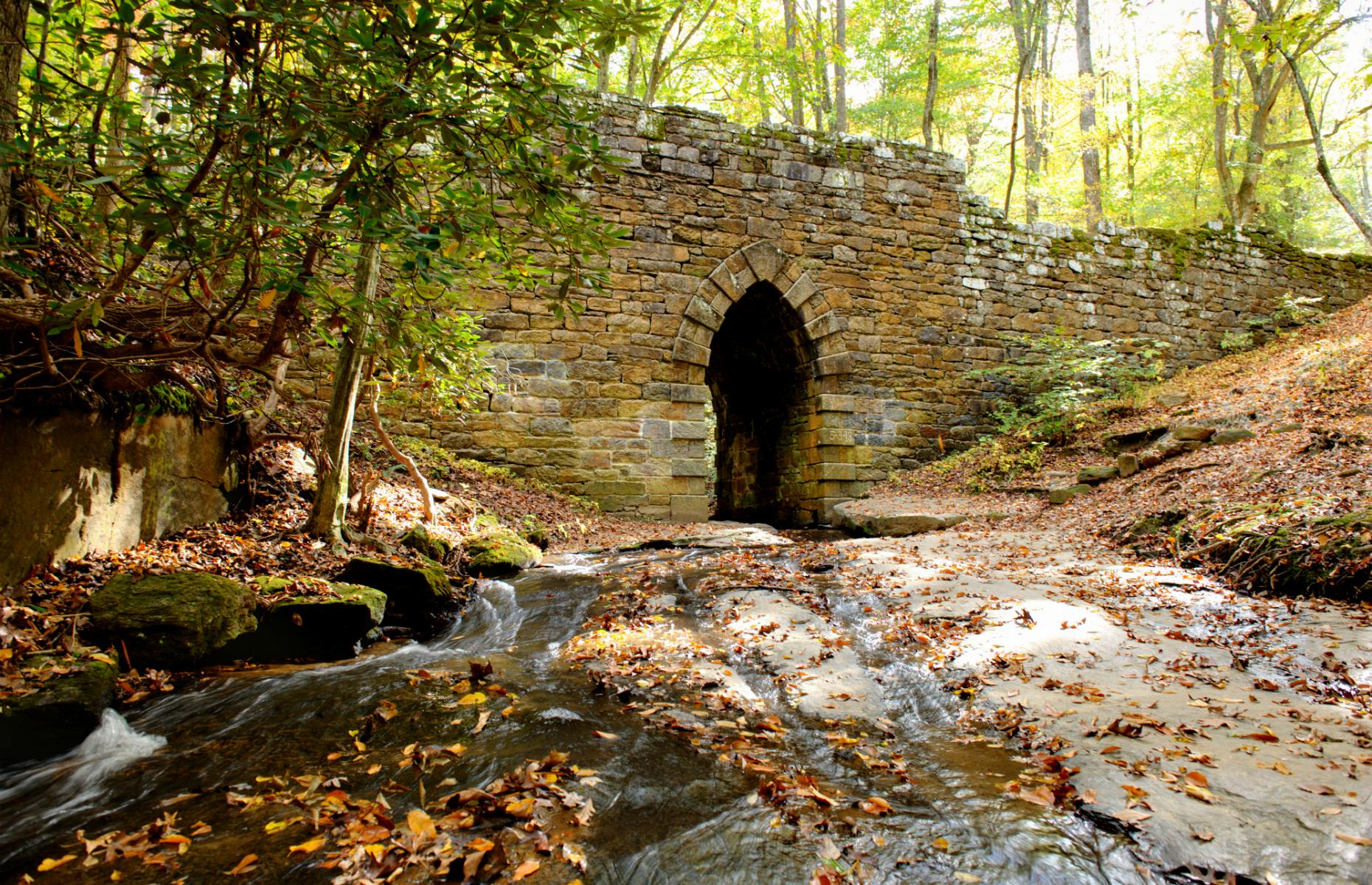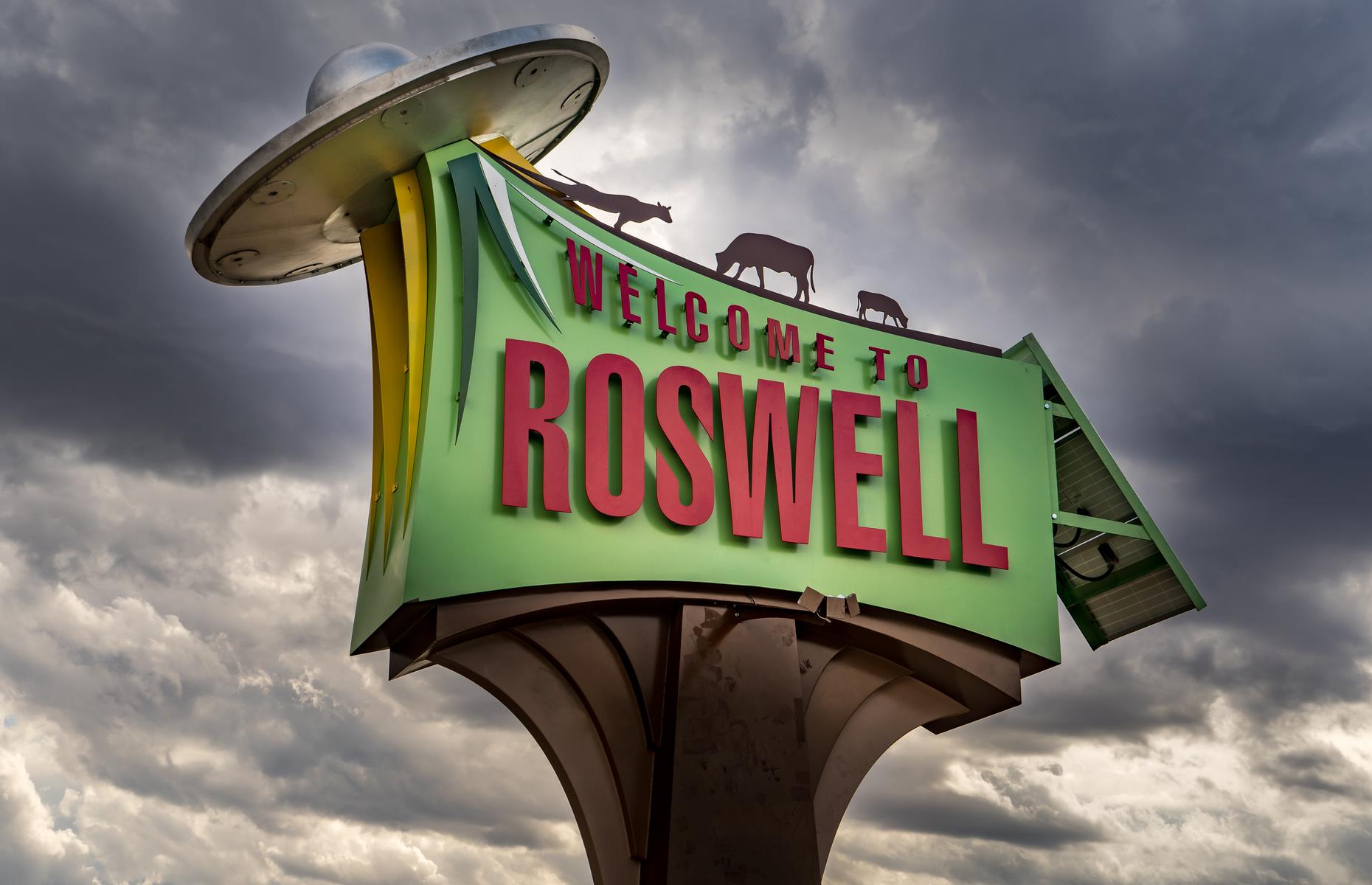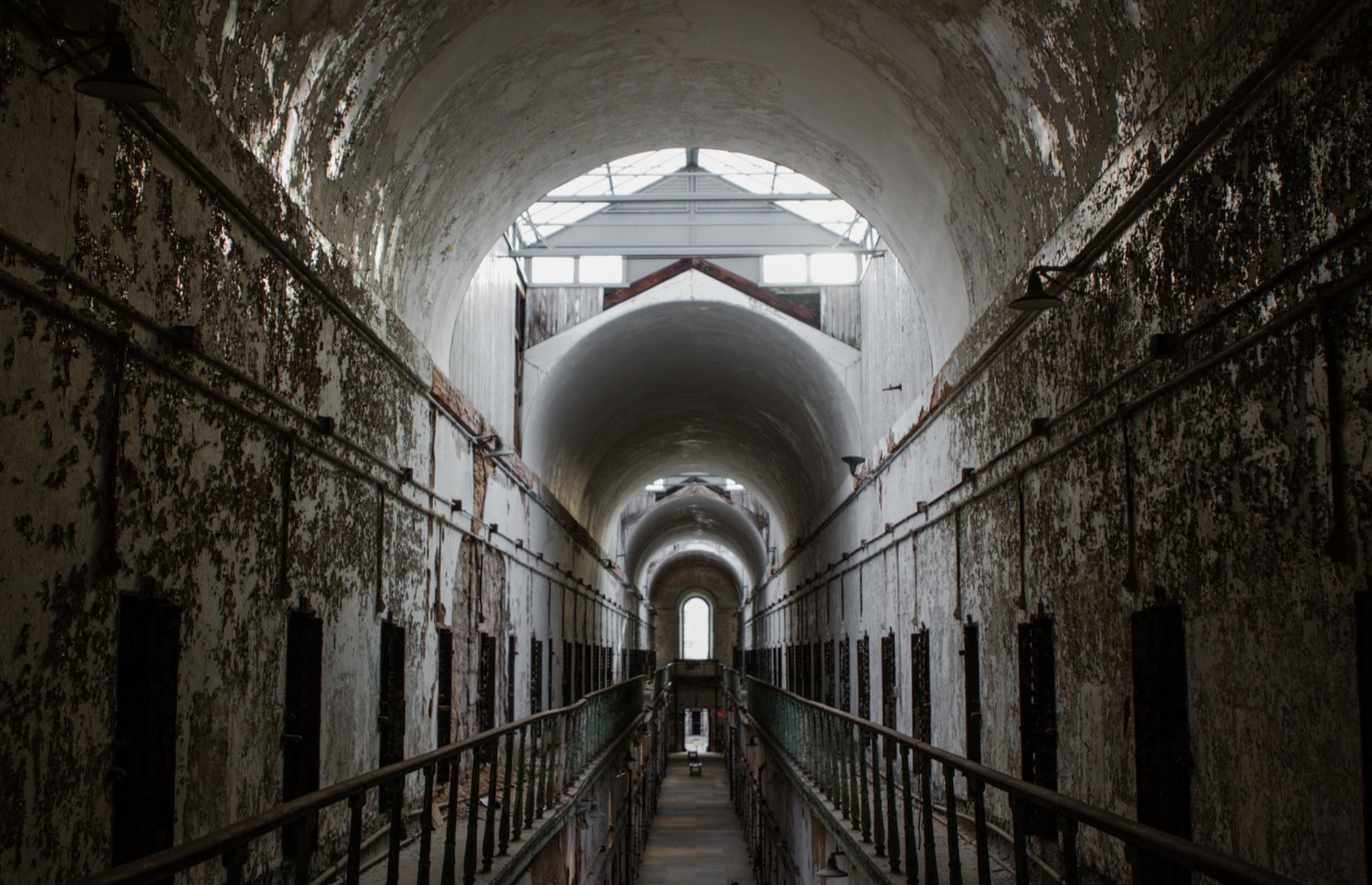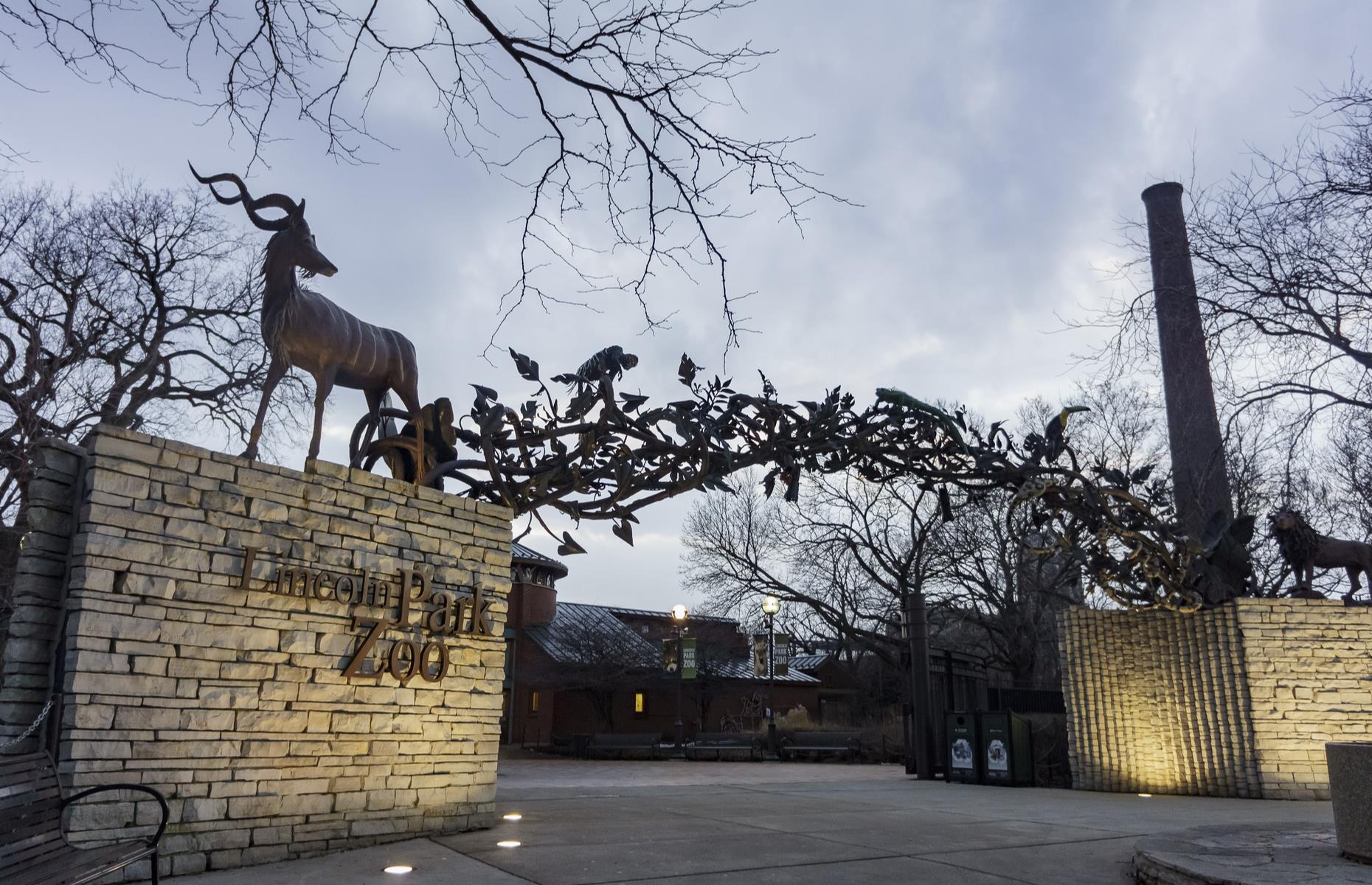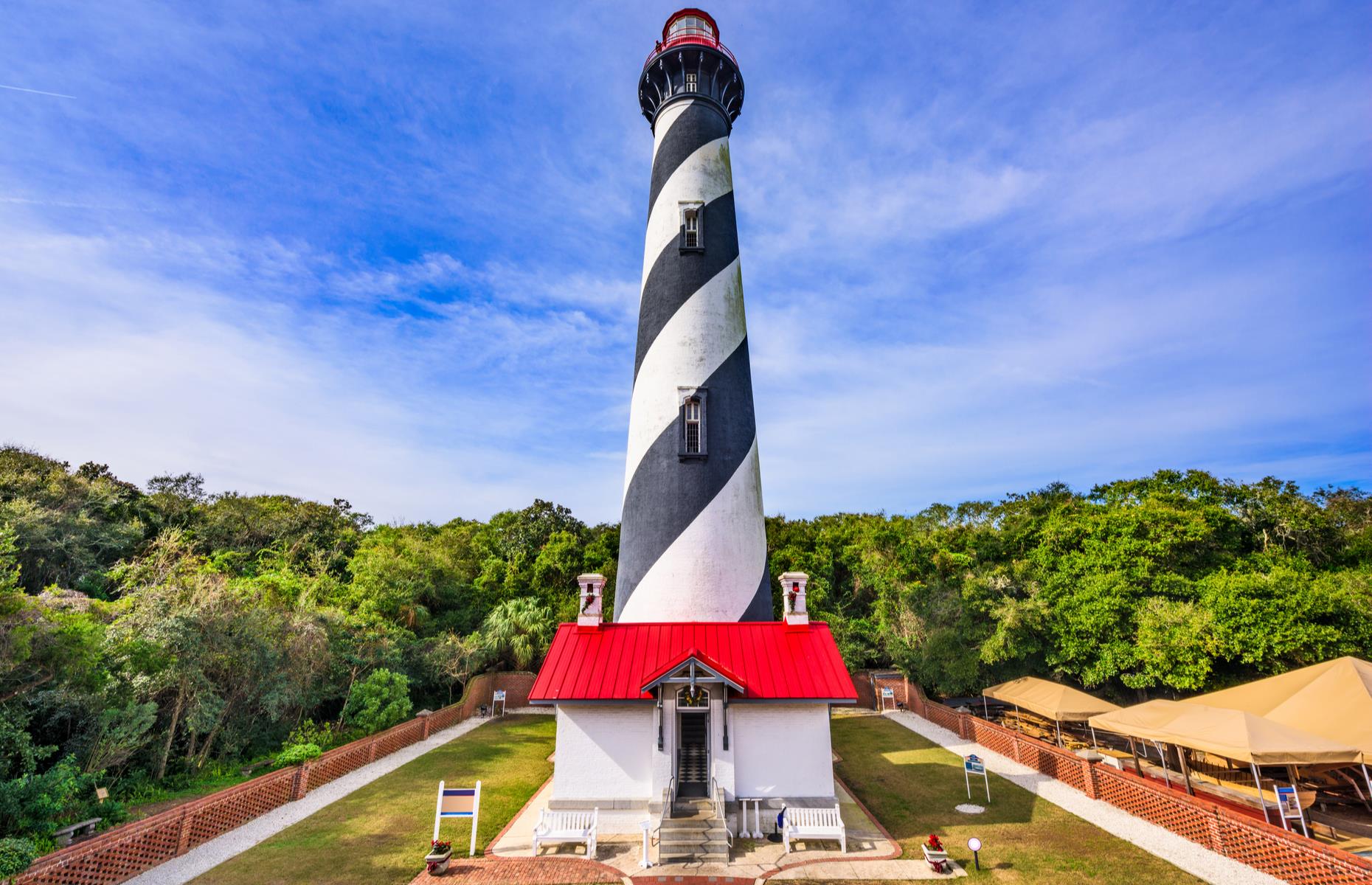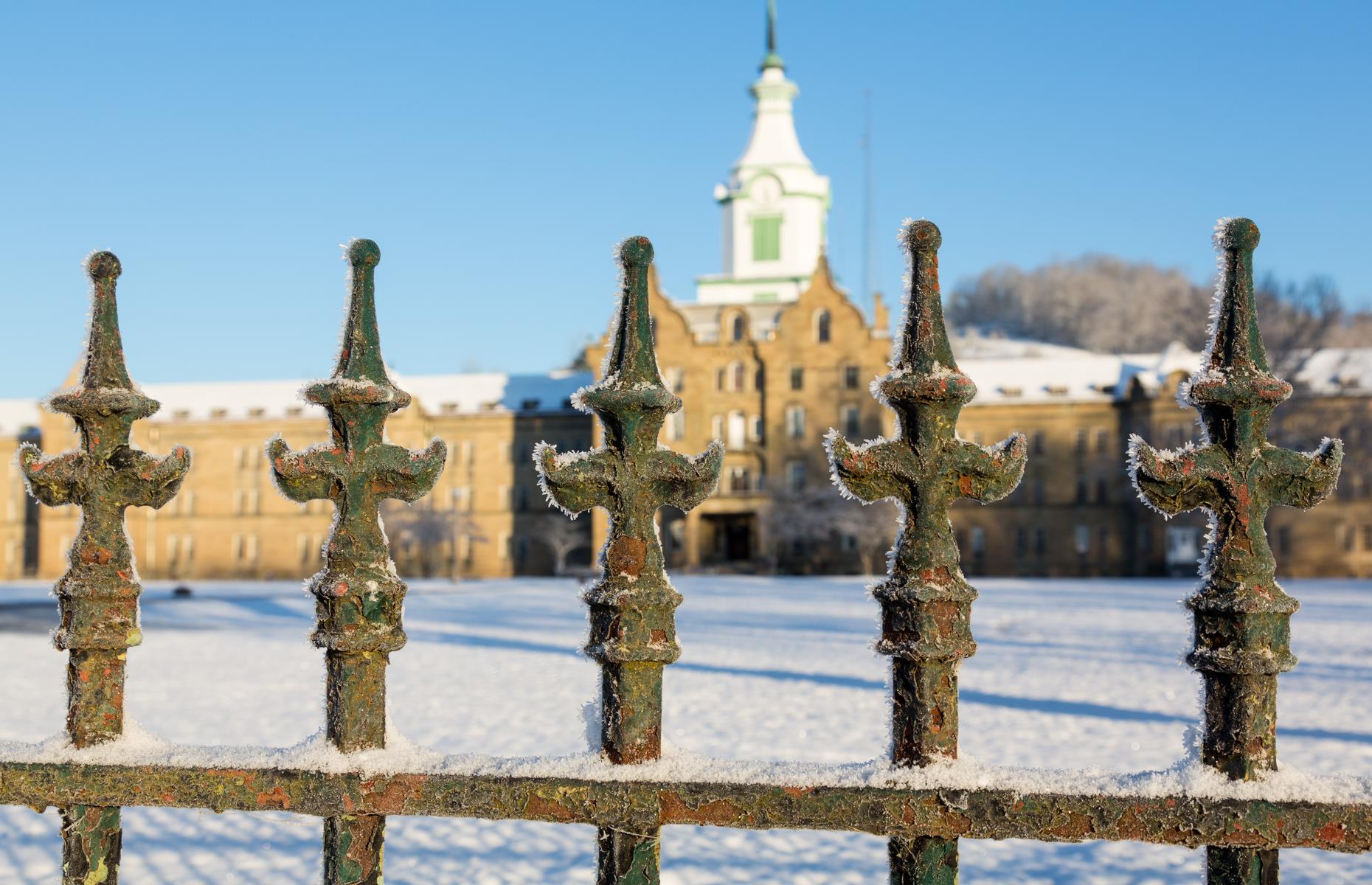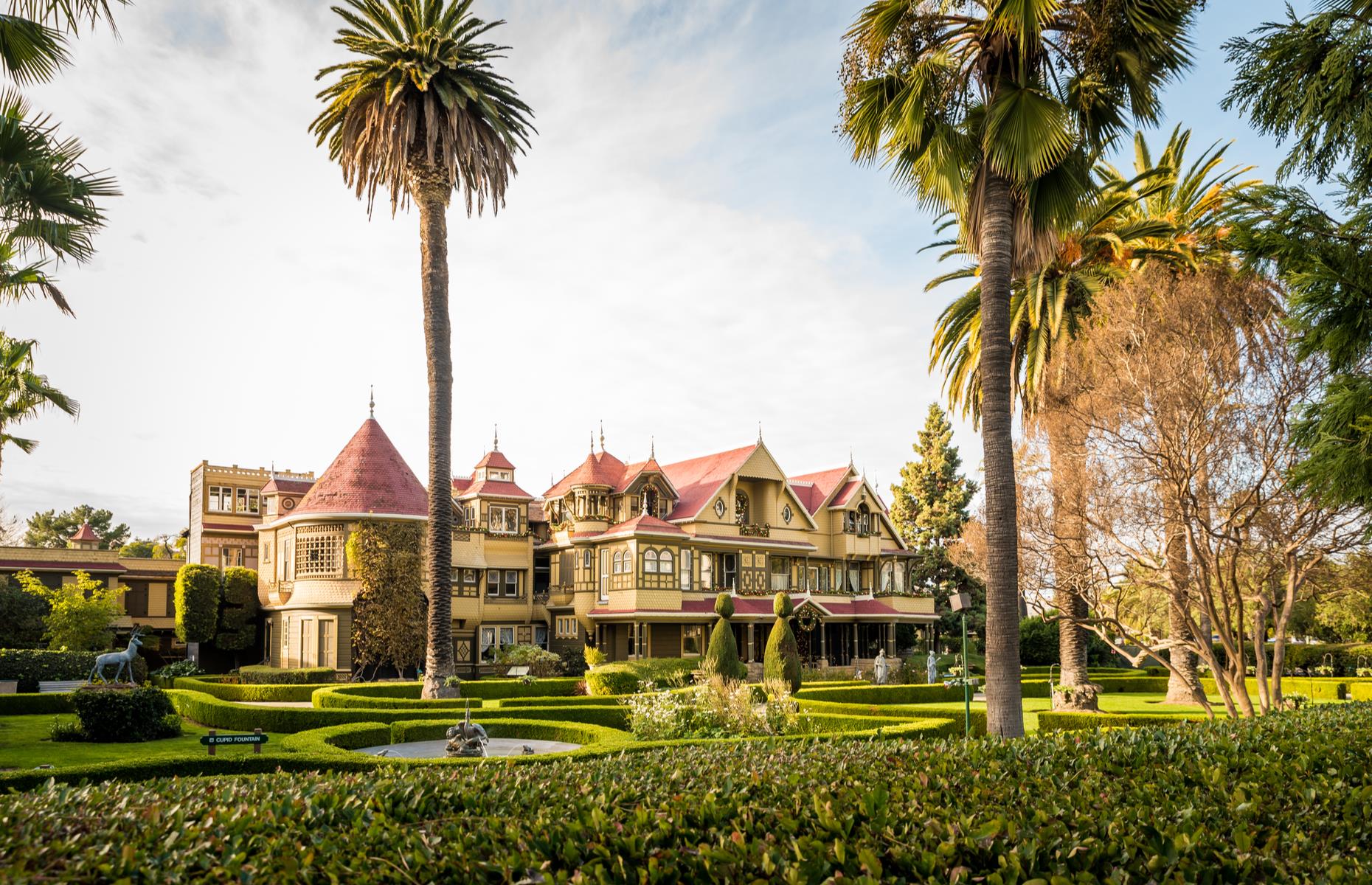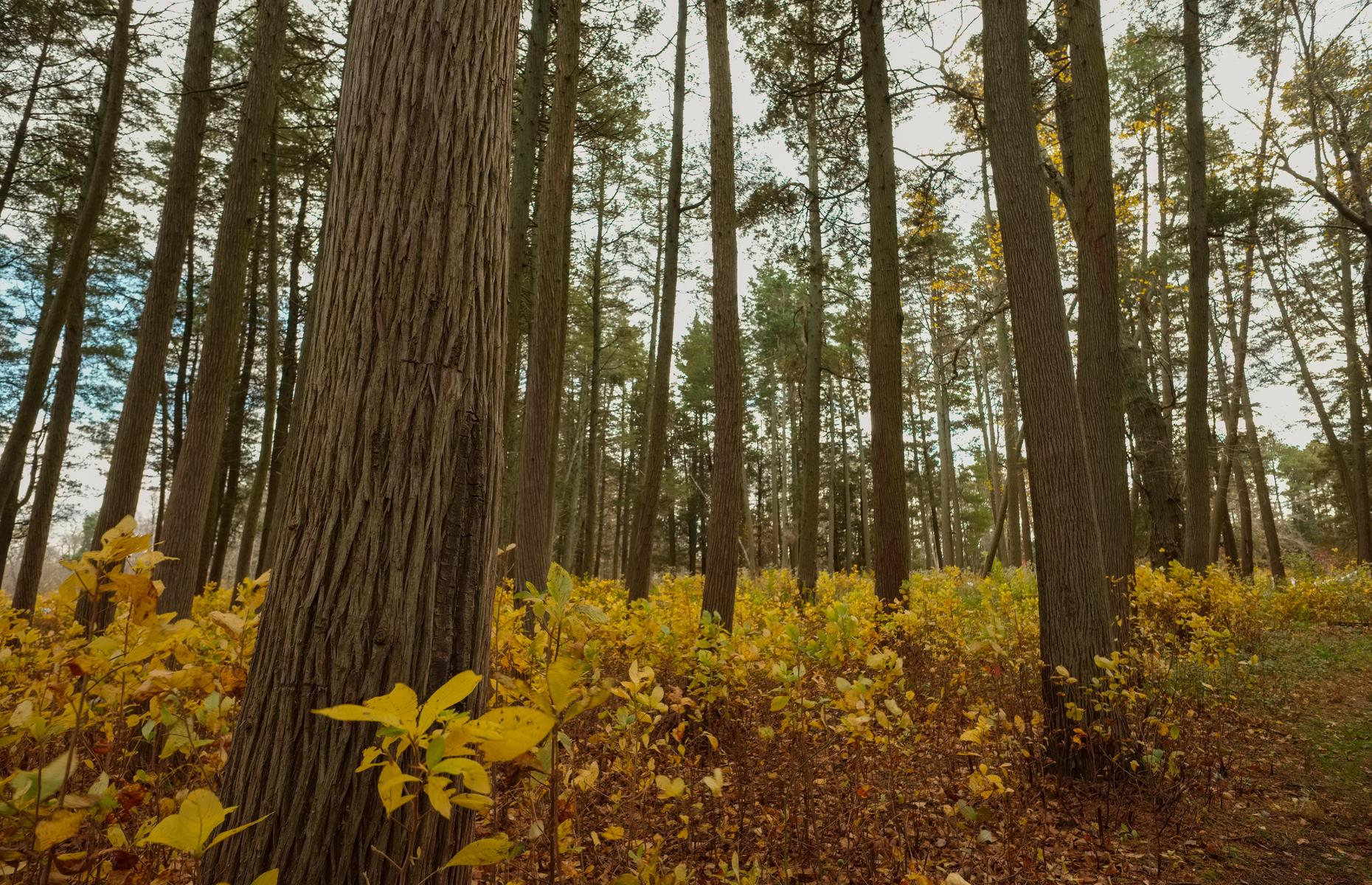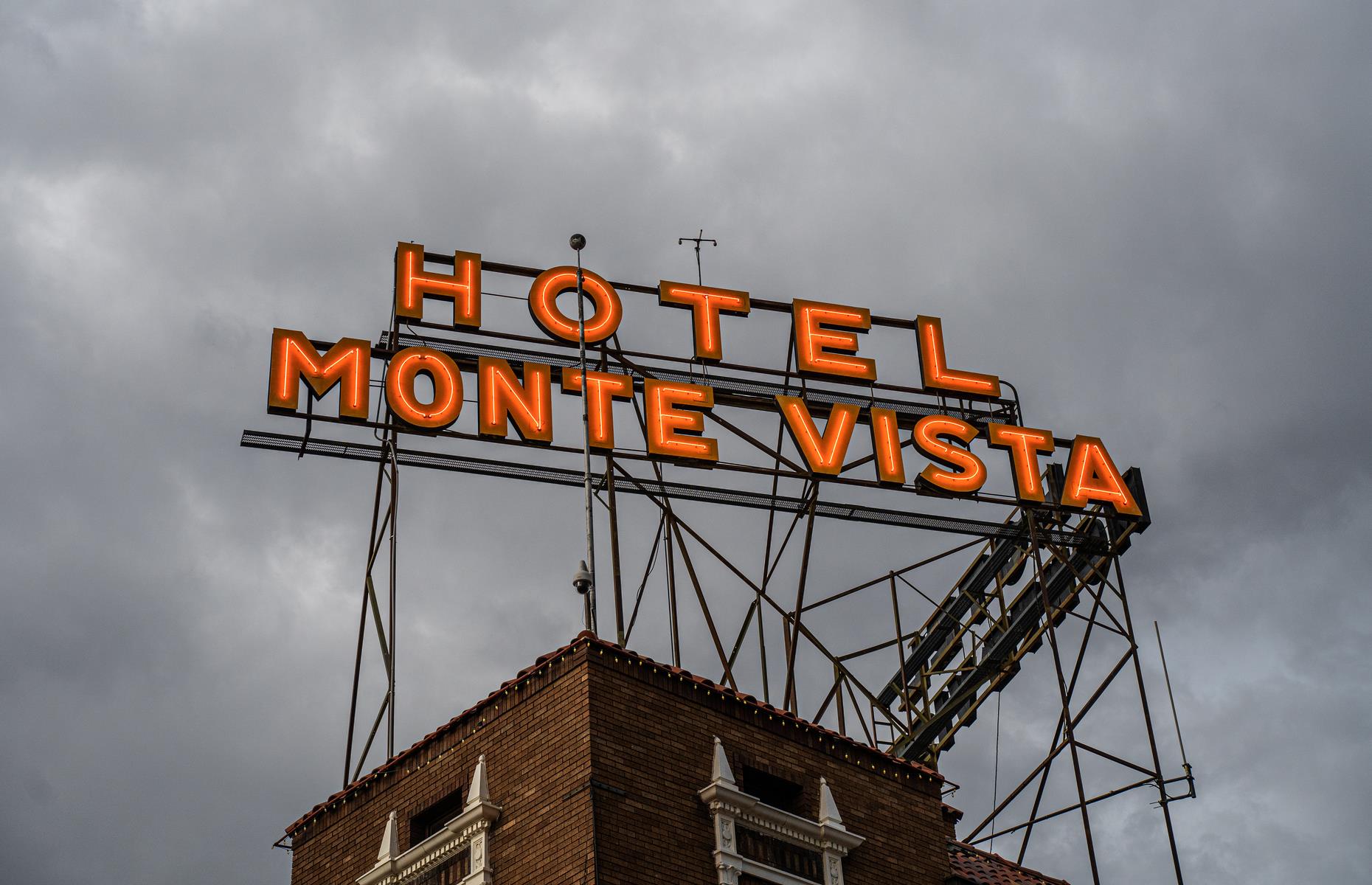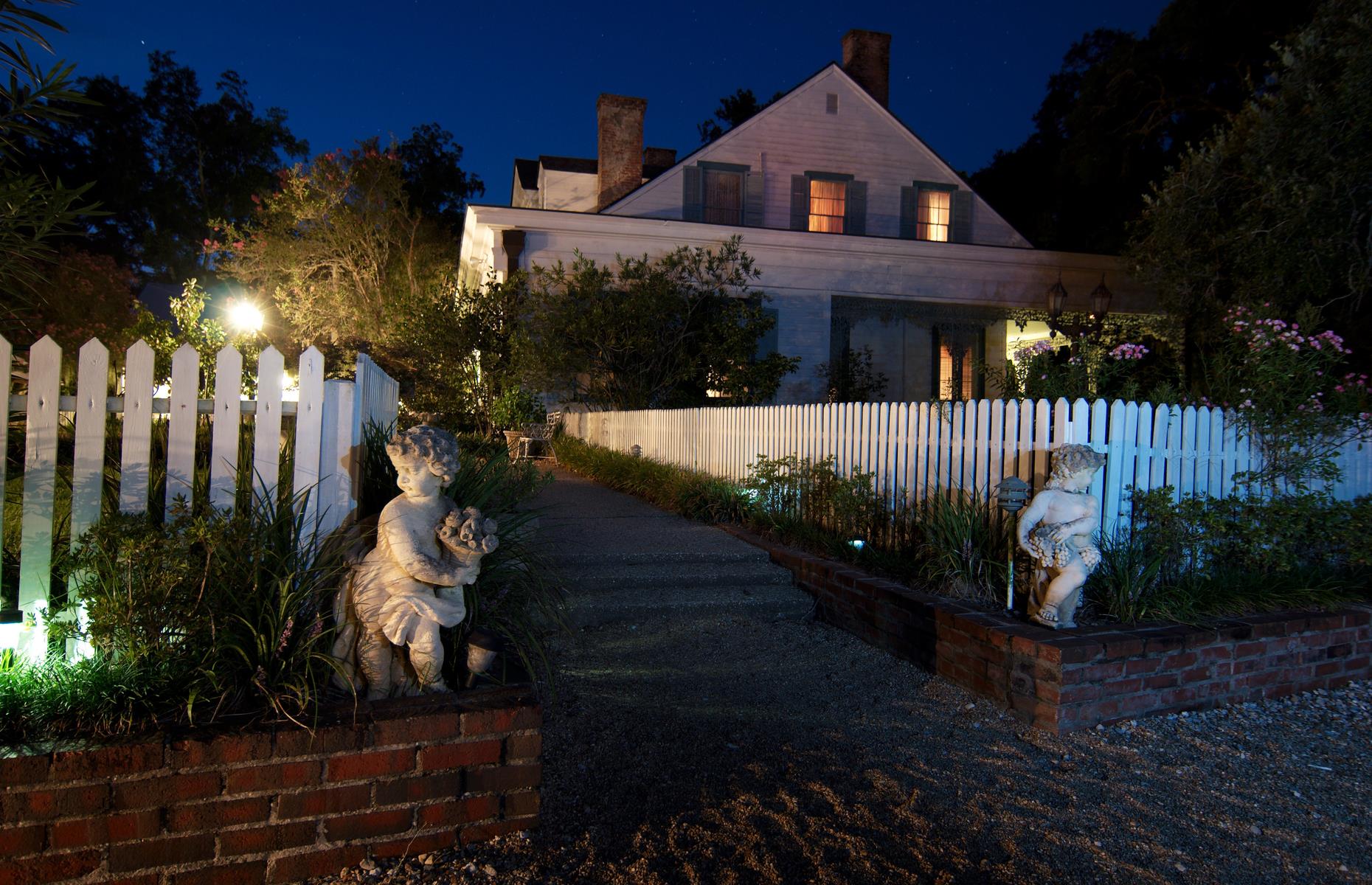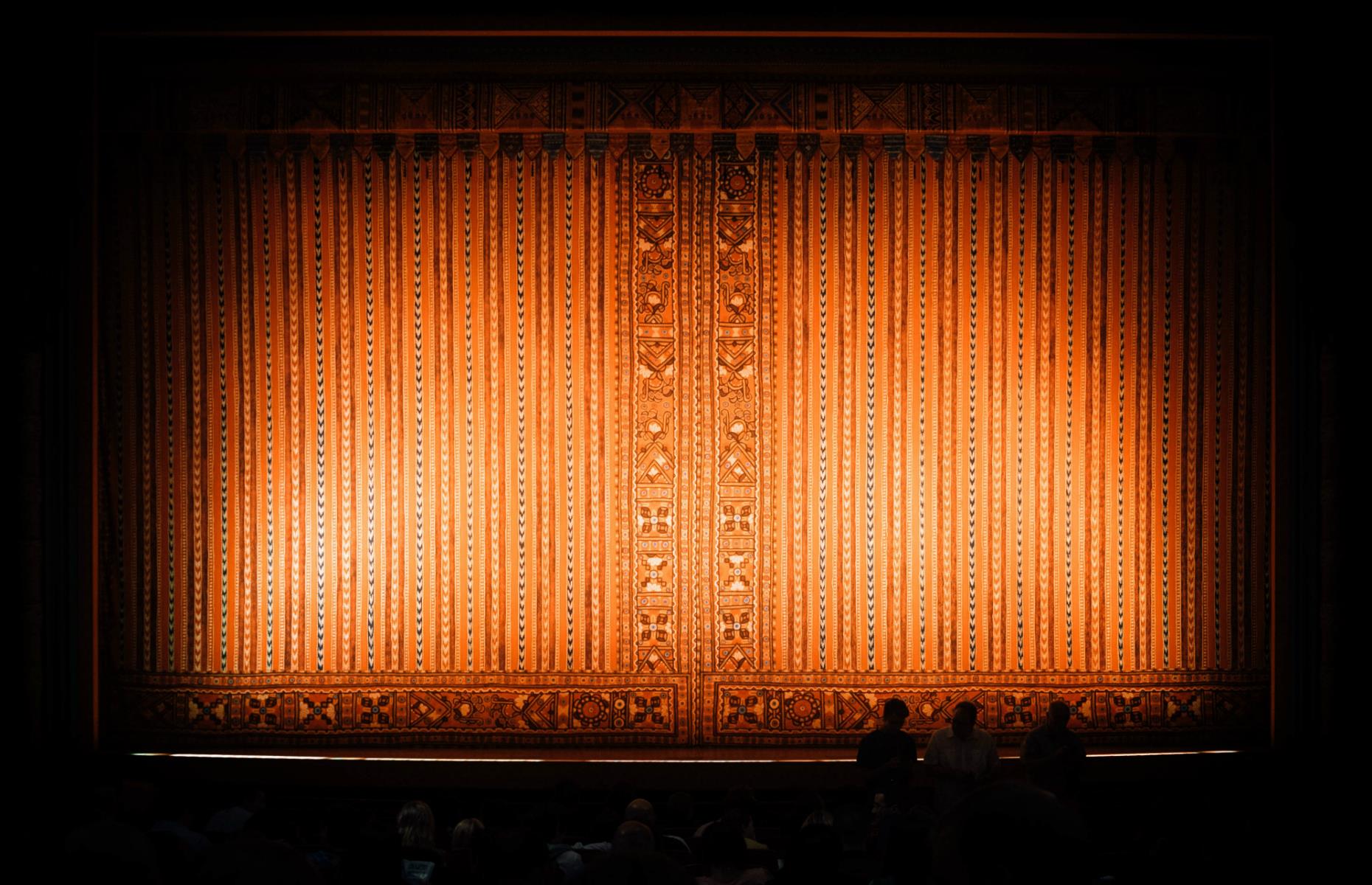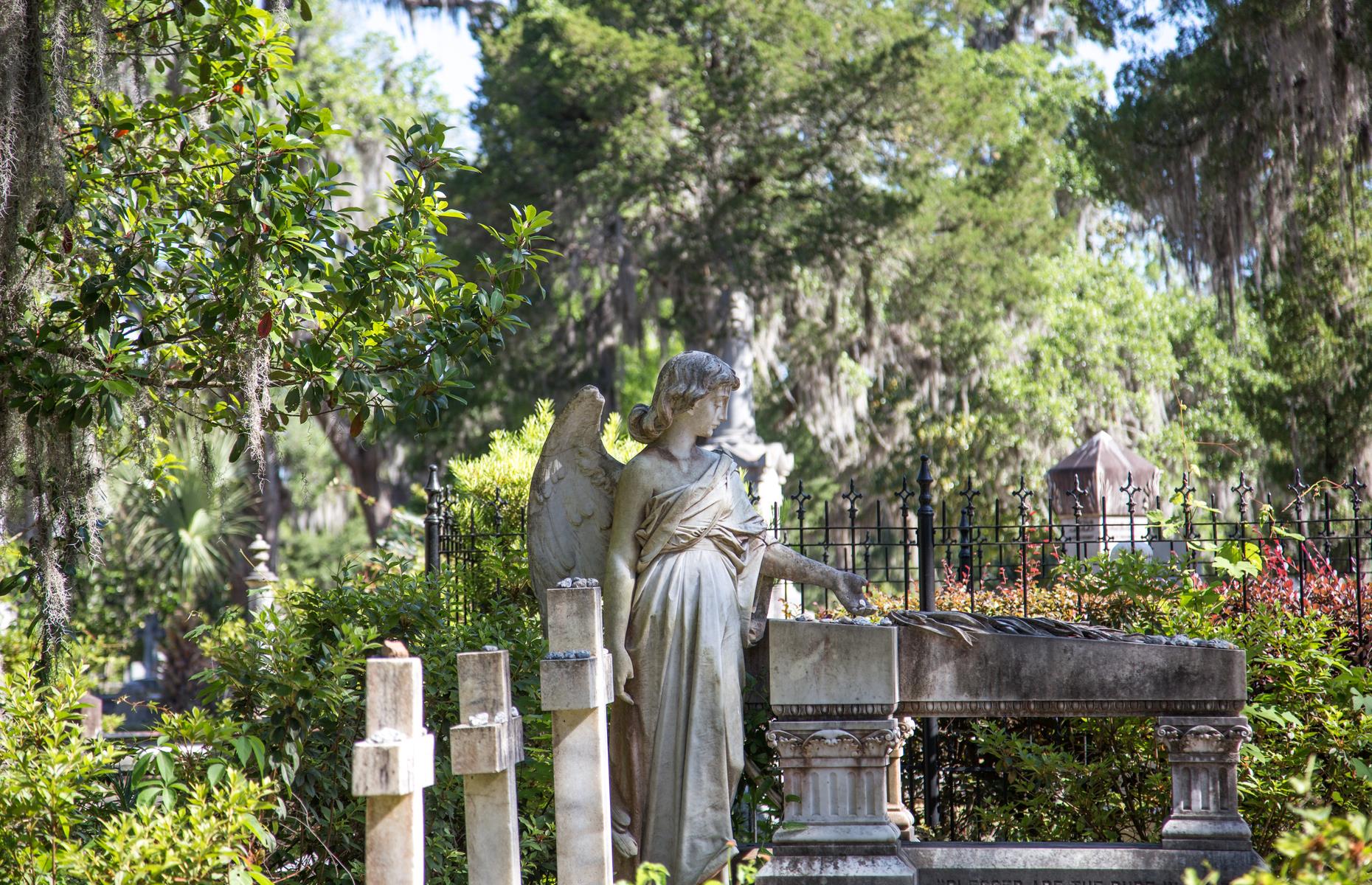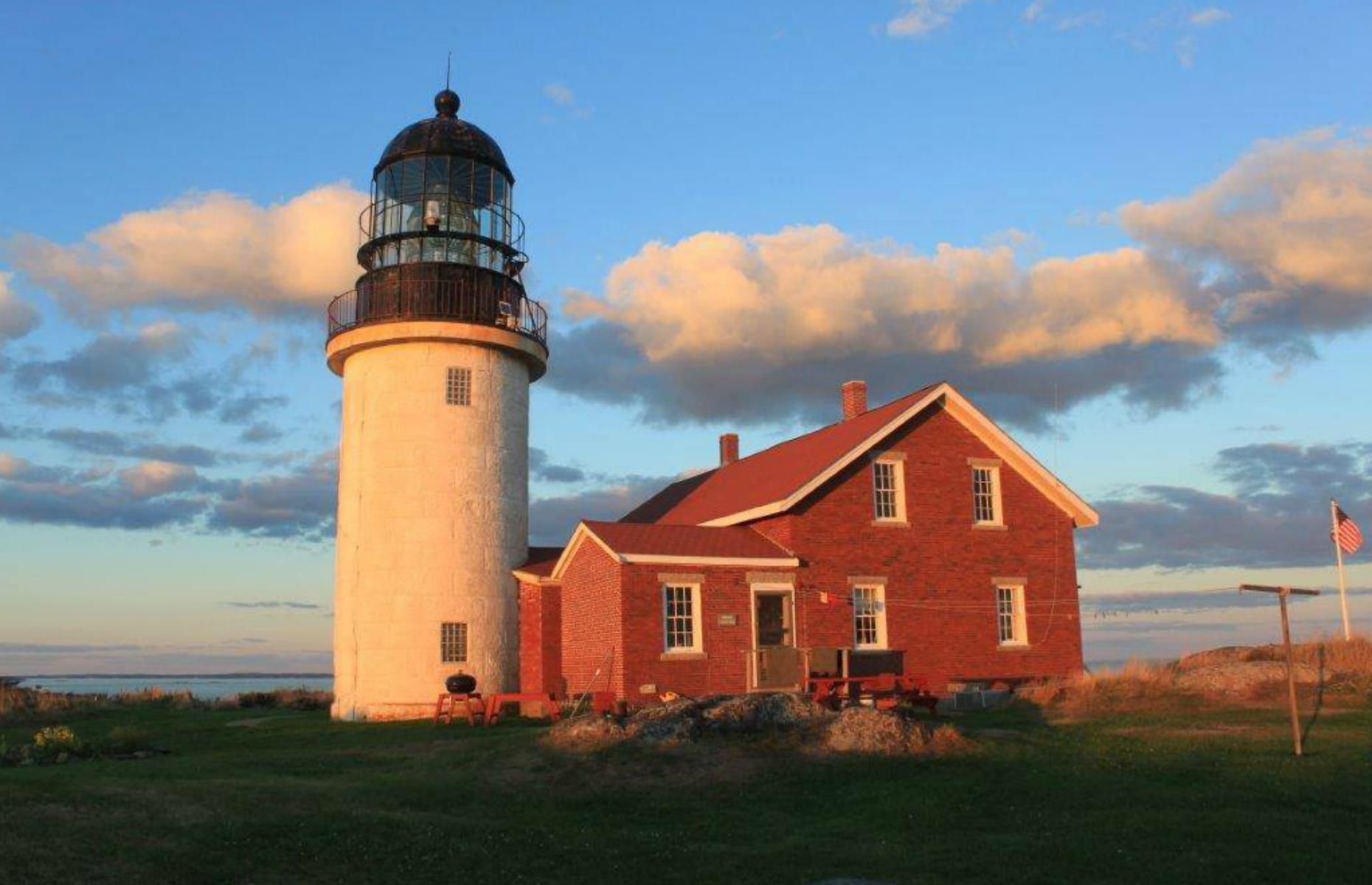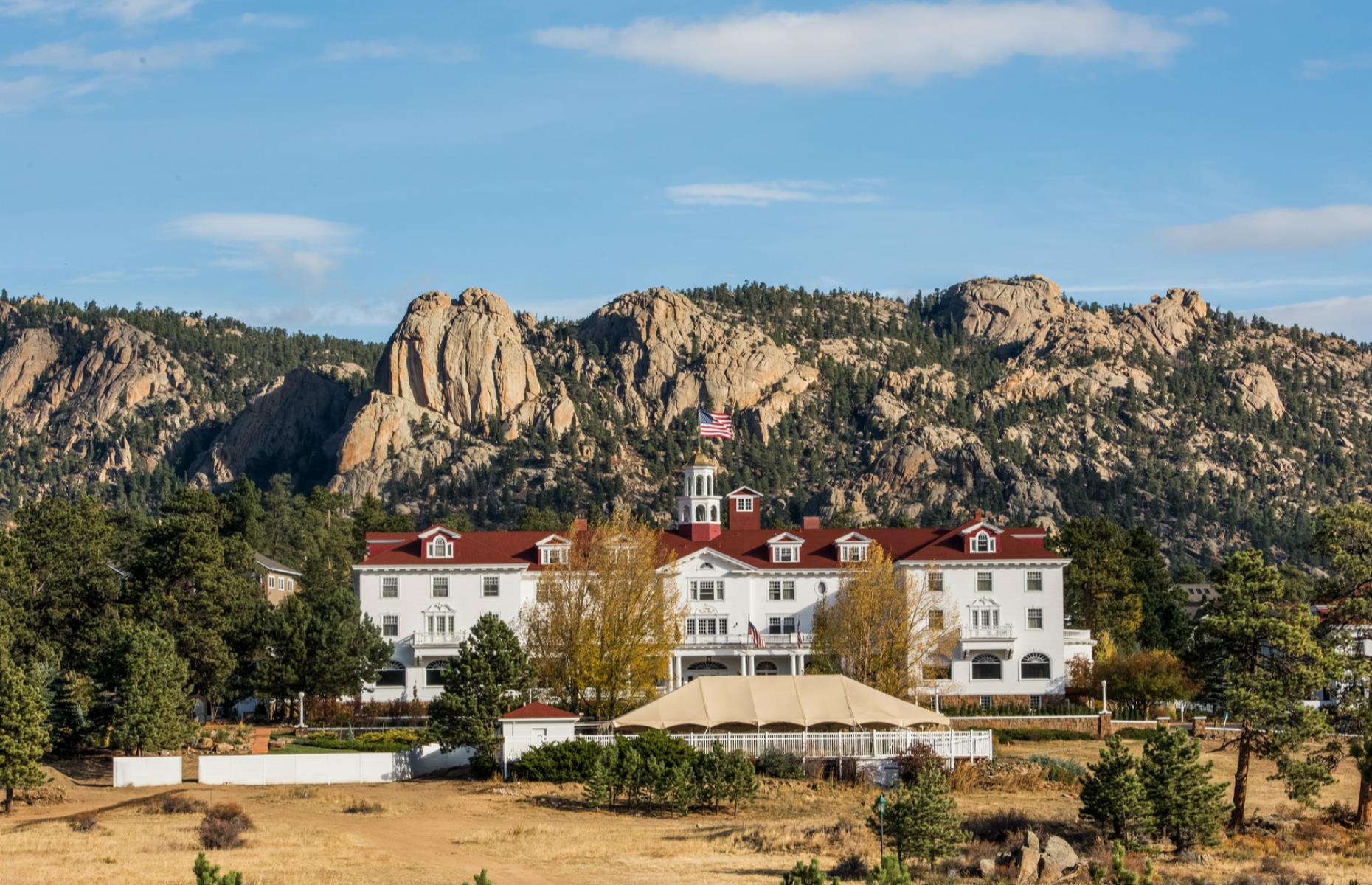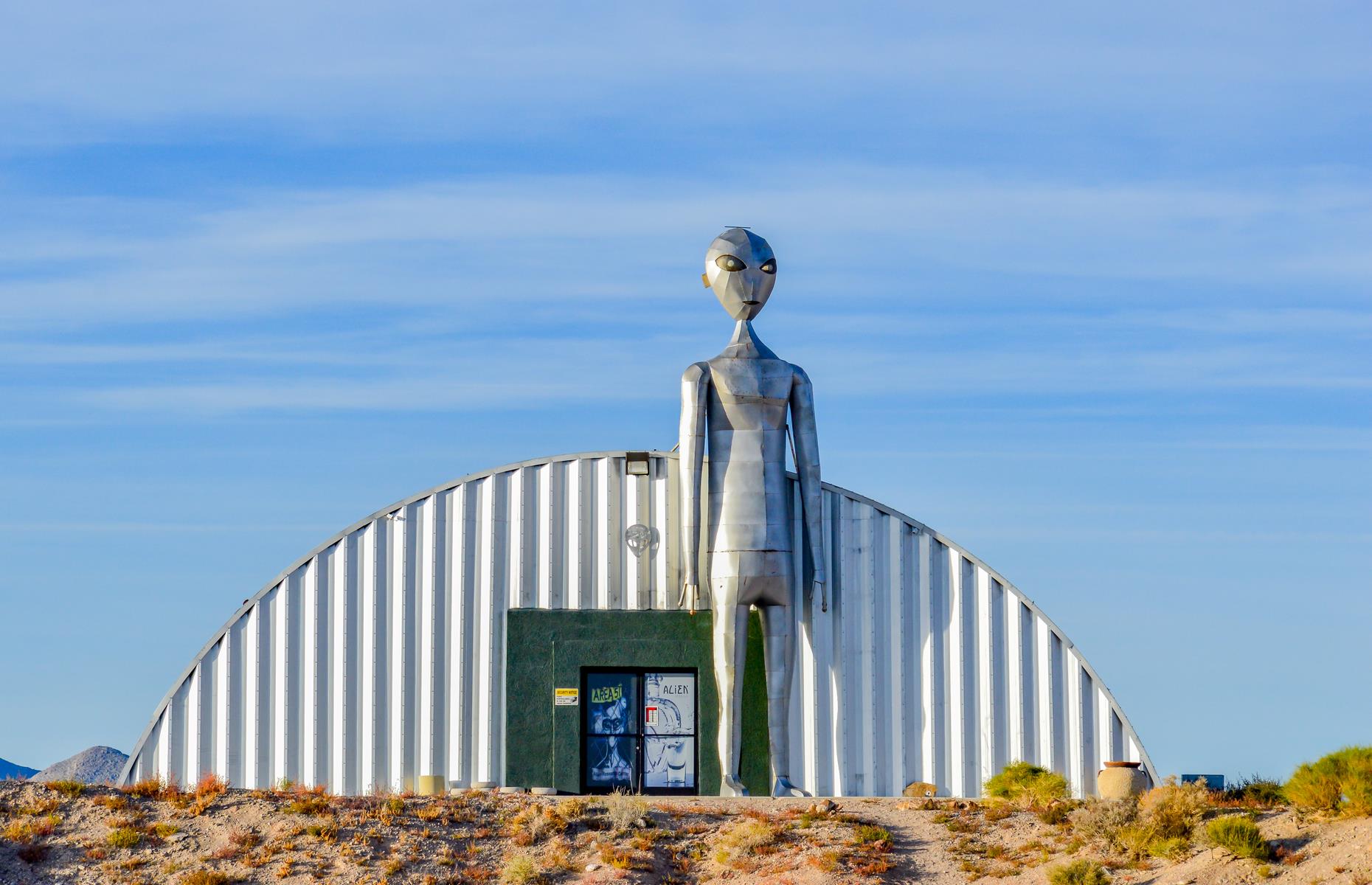 Magical mystery tour
RMS Queen Mary, California
This ocean liner, currently enjoying semi-retirement as a floating hotel and restaurant in Long Beach, has a lot of history. She started with a glamorous life sailing Hollywood stars including Elizabeth Taylor across the Atlantic before having a grittier role as a Second World War troopship, the Gray Ghost. To some, that's more than just a name. Claiming to be the world's most haunted ship, it's said her decks and corridors are roamed by the spirits of those who have died aboard, including a crew member murdered in Stateroom B340.
LaLaurie Mansion, Louisiana
New Orleans oozes spookiness and spirituality from every cobblestone, corner and cemetery, though this lavish Creole mansion – in the heart of the city's French Quarter – has more mystery than most. It was owned by socialite Madame Marie Delphine LaLaurie, infamous for hedonistic parties and, following a kitchen fire in 1834, murder. Local police responding to the blaze discovered the bodies of mutilated slaves in the attic. LaLaurie fled to France but, according to some, the victims remain, heard screaming in the night.
Eternal Flame Falls, New York
It's not the biggest or most spectacular waterfall by any means, but Eternal Flame Falls is certainly one of the most mysterious cascades around. The staggered waterfall in Chestnut Ridge Park tumbles over a small grotto where an eternal flame flickers. It's believed the flame is kept alight by natural methane gas seeping through cracks in the ancient rocks, though there are still unanswered questions about its true source – and what keeps it burning. It does occasionally go out but is usually reignited by visitors. Check out more places you won't believe are in the USA.
Marfa, Texas
People have been perplexed by the Marfa lights for nearly 140 years, though no one can explain why they are there or even if they exist at all. They appear as bright and sometimes colorful orbs that throb or, some have claimed, move across the sky on clear nights. They're so integral to the identity of this hip Texan town that they're usually celebrated at the annual Marfa Lights Festival. Theories on what they are include the ghosts of Spanish conquistadors, UFOs and reflections of car headlights.
Cathedral Rock, Arizona
The red rocks of Sedona are certainly hauntingly lovely – but could something truly spooky be happening? The entire area is considered to be a vortex, or an area of concentrated, crackling energy said to have healing powers. The area around the sandstone butte of Cathedral Rock is known as an electromagnetic site where multiple energies swirl and flow, inspiring meditation and spiritual wellbeing. Regardless of the metaphysical, this is a place of otherworldly beauty.
Bodie, California
Bodie is a ghost town – and not just in the sense that the former gold-mining town, now a state park, was abandoned in the early 20th century. It's really a ghost town. Or so many believe. Stories abound that spirits roam the scattered remnants of deserted buildings, including a general store still stocked with goods, and haunt the Masonic Cemetery. There are also tales that anyone who removes a rock or shard of metal from the town will be cursed – and it all feels pretty plausible in this eerie location high in the Sierra Nevada mountains.
Red Onion Saloon, Alaska
Skagway's Red Onion Saloon is now a bar and restaurant, though a brothel museum and some spooky goings-on offer clues to its shady past. The inn opened at the end of the 19th century as a brothel for gold miners and today, the ghost of former brothel madam Lydia is said to hang around the halls, the scent of her perfume wafting in the air. Take a look at America's eeriest ghost towns.
Crescent Hotel, Arkansas
Looming atop a ridge in the Ozark Mountains, this Eureka Springs landmark has been billed as America's most haunted hotel. It has certainly seen a lot of happenings since its construction in 1886. Originally opening as a luxury resort, it later became a conservatory for young women, a college and, in 1937, a hospital whose owner, Norman Baker, claimed he could cure cancer… except he wasn't really a doctor. Baker was run out of town and his ghost is said to haunt the hotel along with a bearded man in Victorian dress and a five-year-old girl.
Racetrack Playa, California
Some spooky places can be explained by science – but that doesn't make them any less fascinating. Take Racetrack Playa, a dry lakebed in California's Death Valley where rocks magically glide across the cracked surface. For years people puzzled over how the rocks were seemingly coming to life, with theories ranging from an undiscovered magnetic force to a higher power. Then, in 2013, scientists discovered something a little less romantic: the boulders are moved by wind when the ground is icy. Eerie, nonetheless.
Poinsett Bridge, South Carolina
Mystery surrounds the construction of South Carolina's oldest bridge. The Gothic structure, in Greenville, was built in 1820 and named after prominent local resident Joel Poinsett. Historians believe it was designed by Robert Mills, the architect behind the Washington Monument. Even more intriguing are the tales of ghosts hanging around the stone arch, ranging from a man who died in a car accident in the 1950s to a construction worker entombed inside.
Roswell, New Mexico
It's almost impossible to hear the name 'Roswell' and not think 'aliens', or at least UFOs. This relatively small, previously inconspicuous New Mexico city hit the otherworldly big time in 1947 when a ranch worker claimed to have discovered the debris of a flying saucer crash. The mystery was explained away as a weather balloon crash, though many didn't believe the story – and still don't. Roswell continues to be the embodiment of alien conspiracy theories and embraces its role with dozens of gift shops, museums and an annual UFO Festival.
Eastern State Penitentiary, Pennsylvania
There's nothing soft or warm about the design of this Gothic-style prison, which opened in Philadelphia in 1829. And there's nothing soft or warm about what happened inside the crumbling stone walls, either. This was the first US prison to implement solitary confinement, with inmates kept in windowless cells. It's said that, since it closed in 1971, those inmates reclaimed the space, with visitors witnessing apparitions floating down the corridors and hearing loud whispers echoing around cell blocks.
Lincoln Park Zoo, Illinois
Cuddly animals, fearsome beasts and…malignant spirits? Ghosts aren't the first things you'd associate with a zoo, but this popular Chicago attraction has been designated one of the most haunted sites in the city. The central core of the Lincoln Park Zoo was a cemetery in the mid-19th century, with around 35,000 bodies buried there. When it was moved, not all the bodies went with it. Unsurprisingly, reports of paranormal activity are rife.
St. Augustine Lighthouse, Florida
With its jaunty black and white stripes, cheerful red accents and sunny, palm-dotted surrounds, St. Augustine Lighthouse doesn't exactly scream 'creepy'. But the narrow tower has seen more than its fair share of tragedy – and many claim it's still haunted by it. One keeper, Joseph Juan Camillo Andreu, fell to his death in 1859 while whitewashing the tower. Then, in 1873, three young girls downed when a cart they were playing in broke and fell into the ocean, trapping them underneath.
Trans-Allegheny Lunatic Asylum, West Virginia
What could possibly be creepy about a crumbling asylum? Well, pretty much everything. Especially this chilling old hospital in Weston. It opened in 1864 and treated tens of thousands of patients suffering mental illnesses, often in crowded conditions and with inhumane methods including electroshock therapy and lobotomies. It closed in 1994 and is now a National Historic Landmark, 'haunted' by the hundreds of patients who died within its walls.
Winchester Mystery House, California
This wonderfully odd and decidedly creepy mansion is the product of one woman's commitment, vision and, some might argue, mania. Widowed Sarah Winchester, whose late husband had invented the Winchester rifle, purchased it in 1886. She then spent three decades creating an elaborate labyrinth of more than 160 rooms, two basements, 10,000 windows and 2,000 doors, some of which lead to nowhere but sudden drops. A popular theory is that, haunted by those killed by her late husband's invention, she created a maze to keep vengeful spirits at bay.
Pine Barrens, New Jersey
Huge swathes of Atlantic coastal pines make up New Jersey's Pine Barrens, often called the Pinelands or just the Pines. But that isn't all that's found within this densely forested area. Beyond the pines are the ruins of mills, ironworks, general stores and workers' homes – the remnants of once-thriving industries that were abandoned in the late 19th century. Now it's said these ghost towns are roamed by the Jersey Devil, born to a woman in 1735 with wings, a goat's head and hooves – and haunting the area ever since.
Hotel Monte Vista, Arizona
It seems guests at this Flagstaff hotel have a tendency to overstay their welcome. Sometimes, in fact, they don't check out at all, preferring to stick around and make life interesting for anyone else brave enough to stay overnight. Those haunting the suites and corridors include a woman who sits in a rocking chair by the window of room 305, two murdered 'women of the night', and the 'Meat Man', a long-term guest infamous for his stomach-churning habit of hanging meat from the chandelier. Find more American hotels hiding historic secrets.
Shanghai Tunnels, Oregon
It's now better known for craft beer and hipsters but Portland was once a hotbed of illicit activity, much of it centered around the port area where a grim practice called 'shanghaiing' was rife in the early 19th century. Men were lured from local saloons and dropped into these tunnels via trapdoors. There they were held captive, drugged and dragged to the waterfront to be sold to ships as slaves. Unsurprisingly, the tunnels are now said to be haunted by these men, many of whom died in the underground passages.
The Myrtles Plantation, Louisiana
This St. Francisville plantation was perhaps doomed from the start, as it's believed a burial ground for indigenous peoples lies beneath its foundations. But the ghostly goings-on don't stop there. Built in 1796, it's considered one of America's most haunted places with at least a dozen ghosts. Chilling tales include that of an enslaved girl, Chloe, whose master chopped off her ear after catching her eavesdropping. She then poisoned a birthday cake, killing two of his daughters, and was hung.
New Amsterdam Theatre, New York
A suitably glamorous ghost haunts the opulent Art Nouveau interior of this Broadway theater. This was the home of the legendary Ziegfeld Follies, famously lavish and elaborate stage shows, and it's one of the members that has refused to leave. Olive Thomas was named 'The Most Beautiful Girl in New York City' at the age of 16 but had a tragically short life, dying in 1920 at the age of 25 after accidentally swallowing mercury pills. She's now said to float across the stage, blowing kisses to the audience. Discover the most magical places on Earth.
Colonial Park Cemetery, Georgia
Colonial Park Cemetery is often described as one of the most haunted places in Savannah, with paranormal experts reporting terrifyingly high levels of activity. The city's oldest burial ground, opened in 1750, is a regular stop on ghost tours. It's believed more than 10,000 people are buried there, though there are fewer than 1,000 grave markers on the site. Visitors report seeing shadowy figures including that of a seven-foot-tall (2.1m) woman hanging from a tree.
Seguin Island Light Station, Maine
Maine's first offshore station and second-oldest lighthouse, built in 1796, has a suitably storied past. Seguin Island Light Station, named for the island it occupies close to the mouth of the Kennebec River, is said to be haunted by the ghosts of several people who lived in the isolated location. One story is that a lighthouse keeper from the mid-1800s killed his wife and then himself after being driven mad by her piano playing. People still report hearing ghostly piano music on the island. Now take a look at the world's abandoned islands time forgot.
Stanley Hotel, Colorado
A place so creepy it inspired one of the most famous horror stories of all time, the Stanley Hotel occupies a spectacular position in Estes Park, at the gateway to Rocky Mountains National Park. But it's the spooky goings-on inside that are truly breathtaking. One overnight stay even prompted Stephen King to write his bestselling novel The Shining, adapted into the chilling 1980 film. Guests have reported hearing piano music in their rooms, with original owner Mrs Stanley apparently tinkling the ivories, while others talk of the echoes of children's laughter in the hallways.
Area 51, Nevada
This still-operational Air Force facility, known as Area 51, drew attention during its Cold War-era aircraft testing, spawning rumors of sinister experiments, a staged moon landing and a lab run by aliens. The site, unsurprisingly, remains strictly off-limits but the nearby Alien Research Center – housed in a metal hangar with a 35-foot-tall (11m) alien standing guard – is stuffed with curiosities and gifts to satisfy the ongoing fascination with the area. Check out more of the world's mysterious places.
Source: Read Full Article