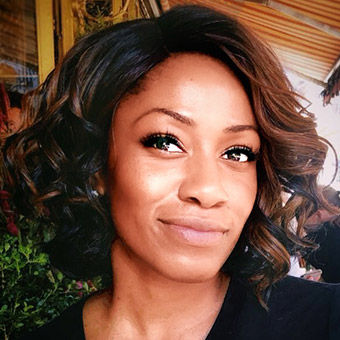 Luxury travel and higher spend on extravagant trips is expected to continue in 2024 and beyond, and Uniworld Boutique River Cruises is planning to meet the demand with, among other products, new rail/cruise itineraries in Europe.
The line is pulling together a major expansion of its offerings across Europe via a continued partnership with Europe rail operator Golden Eagle Danube Express. Its goal is to integrate new destinations into the Uniworld experience.
For the past two years, Uniworld had offered two versions of two cruise and rail itineraries: A 12- or 14-day Milan, Venice & the Swiss Alps journey and a 12- or 13-day Castles of Transylvania and Enchanting Danube itinerary, which paired a four-night rail journey with a cruise through the Venetian Lagoon or Upper Danube, respectively.
Now, itineraries with rail components have been expanded, focusing on other destinations across Europe, with some spending time in Istanbul, the Balkans, and even Greece, a destination Uniworld said has been one of the most searched destinations on its site. In fact, guest feedback also helped determine how Uniworld settled on expanding to these destinations in other parts of Europe.
In addition, the new cruise and rail itineraries are at least two weeks long, in order to give travelers longer, more luxurious getaways and immersive experiences.  
A 17-day Venice, Istanbul & the Balkans itinerary and 19-day Milan, Venice, Istanbul & the Balkans both take travelers across Eastern Europe, visiting Macedonia, Bulgaria, Bosnia & Herzegovina and Serbia, as well as the Greek seafront in Thesssaloniki, before they head to Venice for a weeklong river cruise (travelers on the 19-day itinerary will visit Milan and Verona). If that wasn't enough, both itineraries offer extensions to Lake Como and Switzerland's Lake Lugano.
Travelers on the 14-day Grand Alpine & Enchanting Danube from Passau to Venice begin their journeys on a seven-night cruise on the Upper Danube onboard the S.S. Maria Theresa before boarding their train in Vienna, where they visit Lake Achen, Innsbruck and Voralberg in Austria and Lake Como, Milan, Trieste and Venice in Italy, as well as a short visit to Postojna in Slovenia. Travelers can also add a two-night extension to Prague.
The 15-day Grand Alpine & Jewels of the Veneto, which runs between Budapest and Venice, offers a slightly similar experience: The rail portion visits the same destinations in Austria, Italy and Slovenia but sails in the Venetian Lagoon instead of the Danube.
Last of the new itineraries is the 15-day Delightful Danube & the Castles of Transylvania itinerary from Istanbul to Nuremberg, Germany. Similar to the line's original cruise and rail offerings that focused on eastern Europe, this itinerary will spend time in Romania and Hungary, with the addition of time spent exploring Turkiye and Bulgaria before joining the River Duchess in Budapest for a seven-night river cruise on the Upper Danube.
And for travelers who want to experience Uniworld's cruise and rail product outside of Europe, the line is offering more departure dates for its newest cruise and rail journey: the 16-day Sacred Ganges & the Maharajas' Express, which launched this year. The itinerary will now also operate from Kolkata to New Delhi, as opposed to Kolkata to Mumbai.
Source: Read Full Article